Relative Race Season 7: Which Team Are You?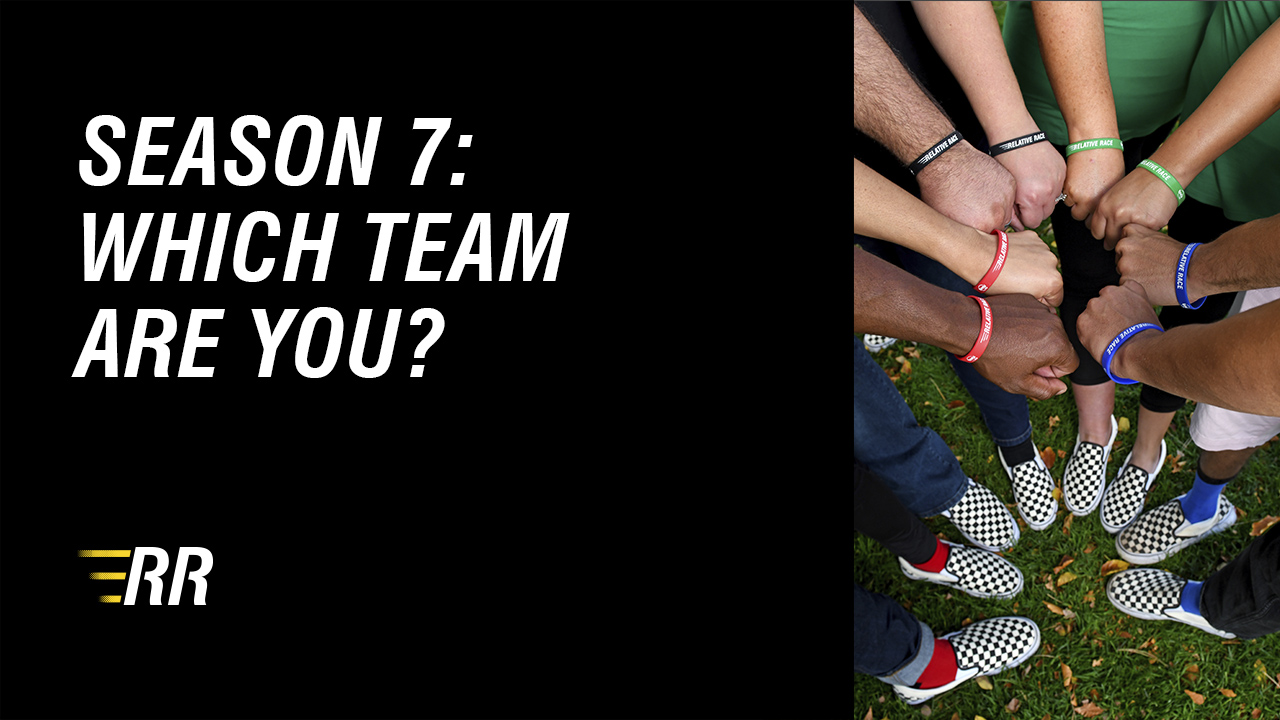 Which Season 7 Relative Race Team Are You?
Relative Race Season 7 is out! And we want you to join us on the race. Take the quiz below to learn which team you belong to. Then follow along this season to see how your team does!
Tell us your results! Share some love for your team and tag Relative Race on Instagram, Facebook, and Twitter.
Don't know much about your color? Check out these interviews with the teams:
Watch the Relative Race Season 7 Premiere!