A Travel Guide with Eric Dowdle: Bermuda
Painting the Town is Back and Kicking Things Off in Bermuda!
Last night, we joined Eric for the season premiere episode of Painting the Town with Eric Dowdle as he travelled to the tropical island paradise of Bermuda!
After getting a taste of the local fusion of British, African, and Caribbean cultures featured on the Bermudian islands, Eric is thrilled to share his adventures with you! So with his help, we've created a travel guide tailored to the must-see sites of Bermuda.
If you're aching for a vacation in paradise—or just want to know a little more about Bermuda's rich heritage—this ultimate travel guide is the perfect way to navigate the islands like a native!
Famous Landmarks Worth Giving A Visit:
Bermuda Glass Bottom Boat Tours (13 Addendum Lane, Pembroke HM07, Bermuda)
Eric had some pretty strange encounters on his boat tour to the mystic Bermuda Triangle, and you, too, can learn more about the enigmatic stretch of ocean by taking your own tour on a glass-bottomed boat! Tour prices range from $30–70 per person.
Crystal Caves (8 Crystal Caves Rd., Hamilton Parish, Bermuda)
This natural beauty, complete with an array of fragile stalactites and stalagmites, was formed during the Ice Age and is just as historically significant as it is stunning. The caves are open to the public from 9 am to 5 pm daily, with guided tours offered periodically throughout the day.
Hartley's Undersea Walk Helmet Diving (12 Rockywold Road, Sandys SB-03, Bermuda)
Hartley's offers the underwater experience of a lifetime: the chance to delve into the deep blue sea and walk on the ocean floor, interacting with the myriad species of life that roam there. With a helmet that keeps your head dry and your lungs full of air, there's no more relaxing and engaging way to survey the ocean's wonders!
St. George's and the Bermuda Heritage Museum (29 Water St, St.George's, Bermuda)
Take a trip into the past as you explore the historical features that make up St. George's, including colonial architecture, ancient churches, and the Bermuda Heritage Museum.
The Authentic Bermuda Shorts (TABS) (_Walker Arcade, 12 Reid Street, Hamilton, Bermuda _)
As Eric would now say, you can't very well visit Bermuda without getting a pair of authentic Bermuda shorts, can you? Head over to the TABS store in Hamilton, where you'll find Bermuda shorts in colors fit for everyone!
Best Kept Secret of the Town:
Visit Horseshoe Bay Beach to experience a true Bermuda beach getaway vacation. Here, you can meet all your swimming, snorkeling, and suntanning needs!
Horseshoe Bay Beach (Horseshoe Bay Beach Rd., Southampton)
Eric's Favorite Places to Eat:
You know Eric would never visit a town without tracking down both the best things to paint and the best foods to eat! So here they are, some of the favorite local flavors of Bermuda—dig in!
Art Mel's Spicey Dicey (St Monica's Rd, North Shore Village, Bermuda)
So you want to know what Bermuda tastes like? How about a delicious fish sandwich on raisin bread—a local favorite—from Art Mel's? We promise it won't disappoint!
Barritt's Ginger Beer (Via degli Uffici del Vicario, 40, 00186 Roma RM, Italy)
Luckily, Bermuda's got the perfect beverage to go along with Art Mel's fish sandwich—a refreshing ginger beer. This rootbeer with a Bermudian twist will leave you wondering how you ever went without it!
The "Bermuda" Painting
With all the picturesque scenes offered in Bermuda, from the colonial towns to the serene beaches, there's no doubt Eric's painting of Bermuda will turn out incredible! Be sure to check it out when it's finished!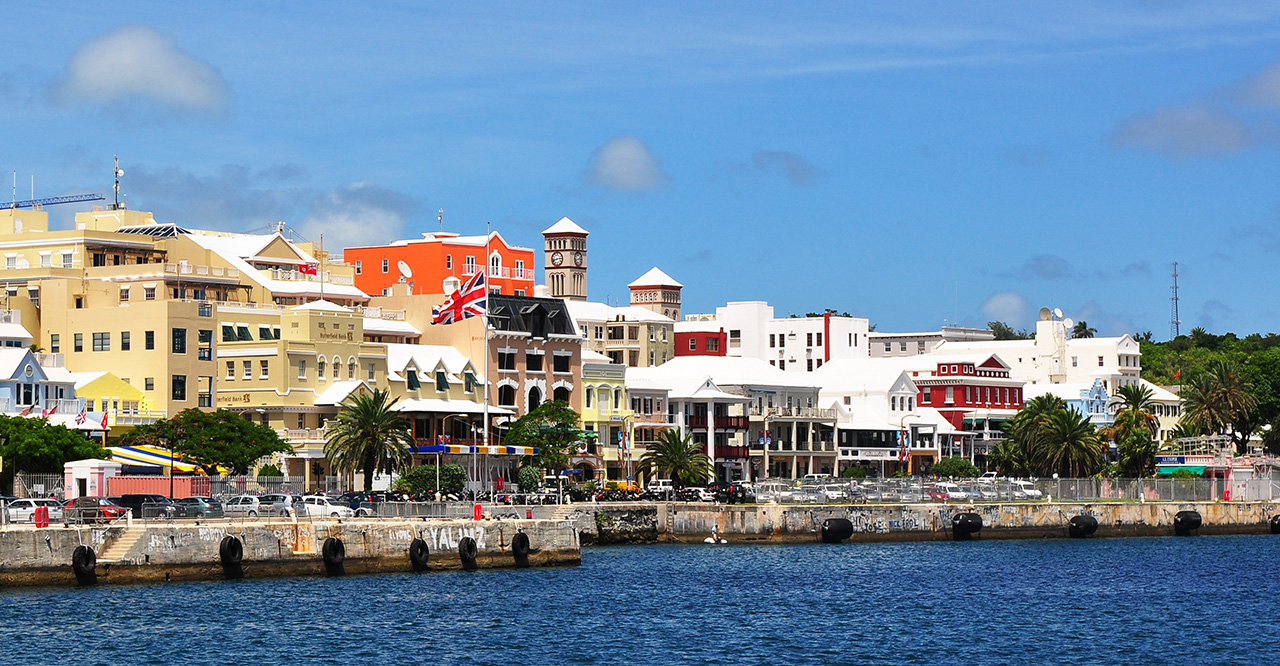 Painting the Town with Eric Dowdle
Be sure to tune in to BYUtv every Tuesday night at 8:30pm MT for new episodes of Painting the Town with Eric Dowdle!