Dwight in Shining Armor: Word Trivia with Sloane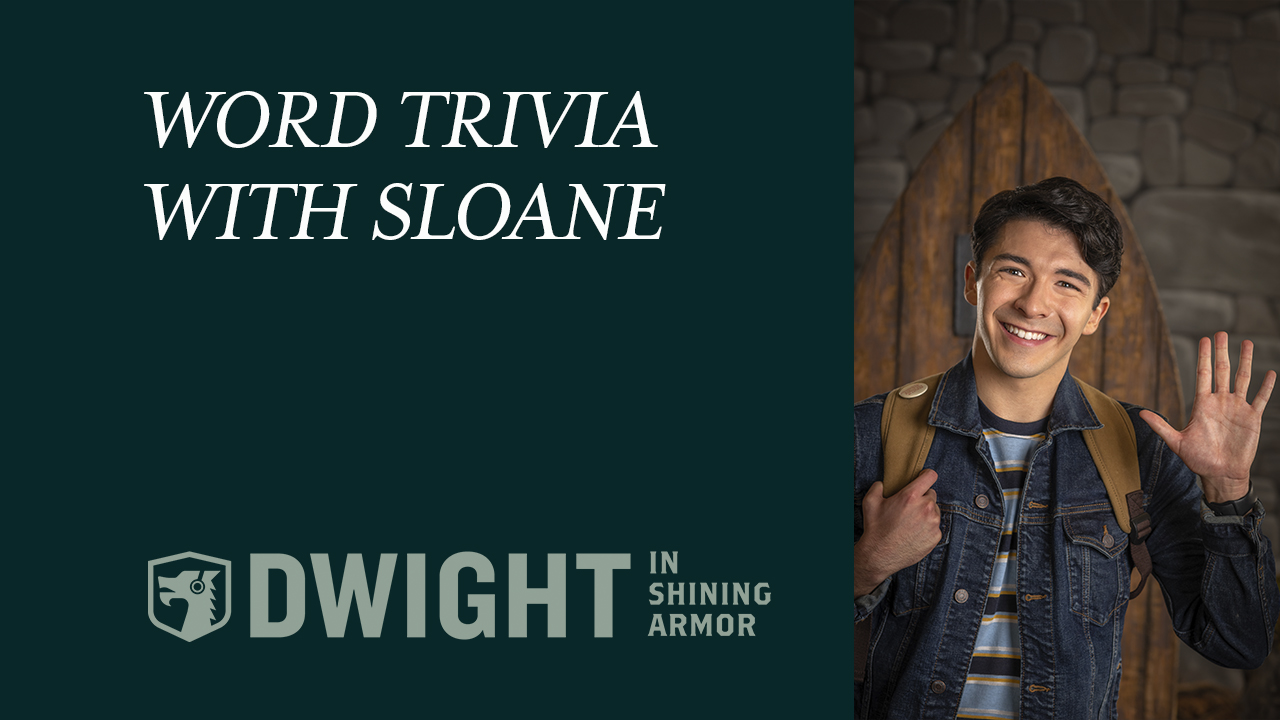 Word Trivia with Sloane
When Dwight broke Gretta's sleeping spell, witches and warlocks weren't the only things he brought into the modern day. He also brought a fair amount of medieval language.
In the video below, Sloane Morgan Siegel tackles the wacky Dwight in Shining Armor words that you've always wondered about.
Watch Dwight in Shining Armor
The Season 3 finale has arrived in a blaze of glory. Catch this exciting battle episode for free on the BYUtv app and BYUtv.org.