Family Rules: Watch Your Favorite Episodes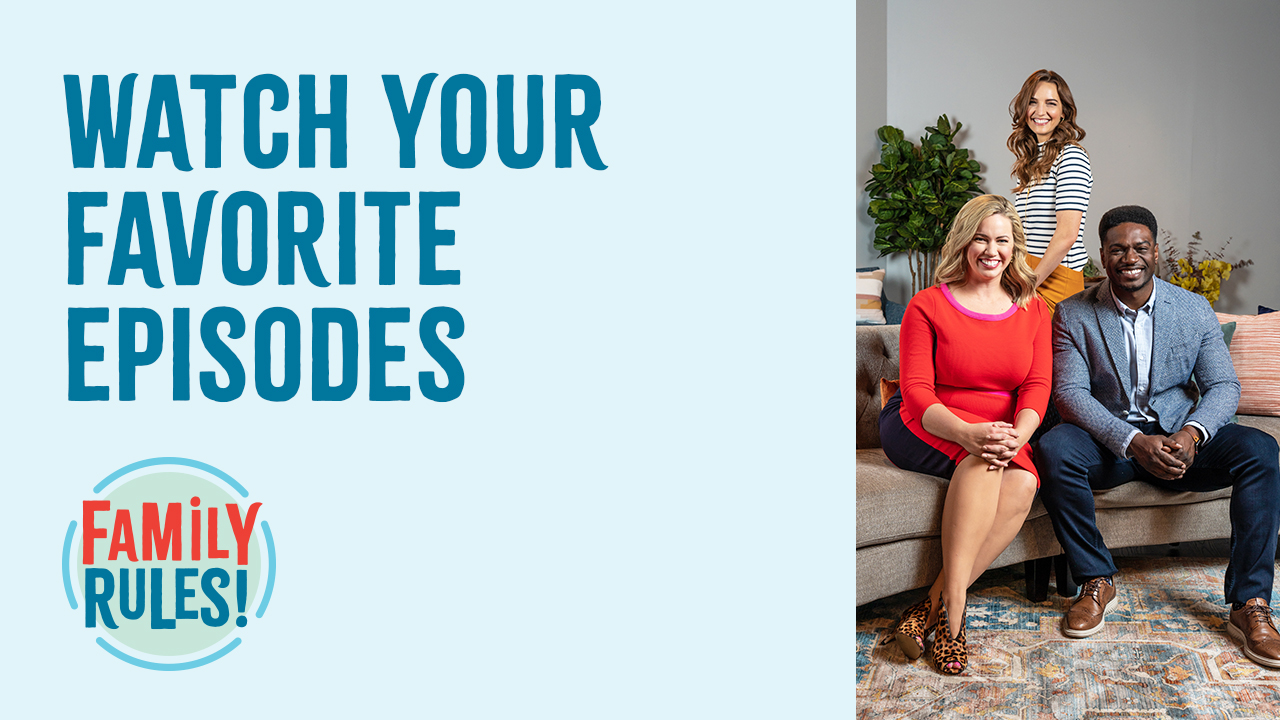 Family Rules Favorites
Ever wish there was a how-to video on family? Wish granted! BYUtv's show Family Rules takes TV deep into the heart of what makes healthy families tick.
With ten episodes out and more to come, we've seen families of all shapes and sizes tackle life's challenges together. Now, all ten episodes are available on demand on BYUtv.org.
It's time to go back and rewatch those favorites!
Watch Family Rules
Like anything in life, learning the ins and outs of family takes practice. That's why all ten episodes of Family Rules are available to rewatch as many times as it takes. Click HERE to watch the show.
More with Family Rules