Relative Race Season 5 Bracket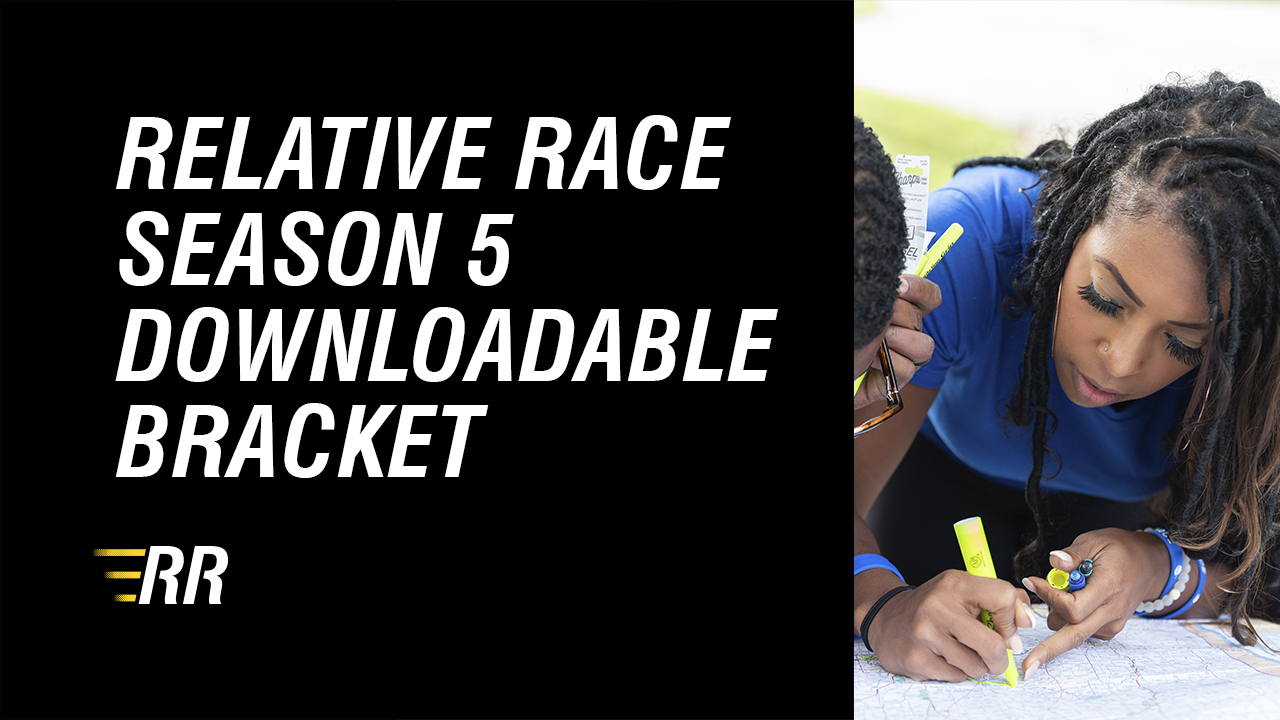 It's Time to Fill Out Your Season 5 Bracket!
On this season of Relative Race, the stakes are high and the competition is higher. Trust us when we say it's going to be the best season yet!
To add a little friendly competition to Season 5 of Relative Race, we created a bracket for you to fill out with your family and friends prior to the race.
Can you correctly guess the outcomes of the race and earn more points than your family members? Scroll down to download and fill out your bracket before the Season 5 premiere on March 10, 2019 at 7pm MT, and put your guessing skills to the test!
Relative Race Downloadable Bracket
To download your Relative Race brackets, simply click here. Be sure to print out copies for your family and friends!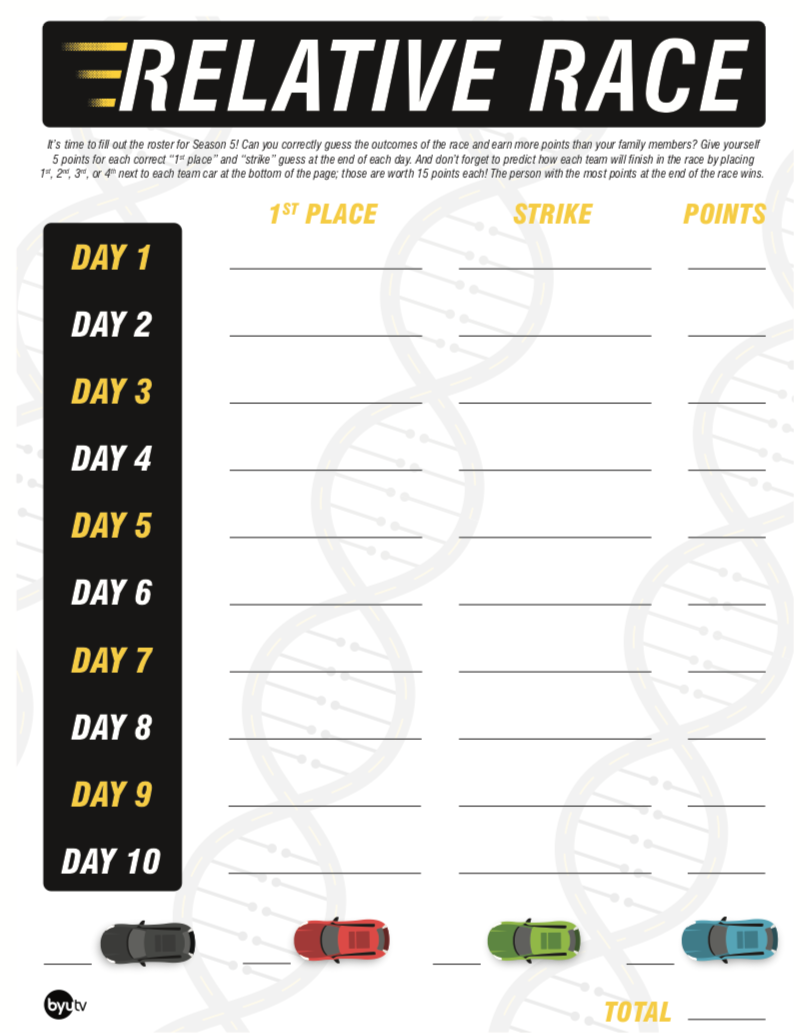 To score your bracket, give yourself 5 points for each correct "1st place" and "strike" guess at the end of each day. And don't forget to predict how each team will finish in the race by placing a 1st, 2nd, 3rd, or 4th next to each team car at the bottom of the page—those are worth 15 points each! The family member with the most points at the end of the race is the winner.
Season 5 Relative Race Teams
If you want to get to know the teams a little better before filling out your bracket, be sure to check out these team interviews!
Good luck filling out your bracket and we'll see you on March 10, 2019 at 7pm MT for the Season 5 premiere of Relative Race on BYUtv!
Follow Relative Race on Social Media
Don't forget to Relative Race on Instagram, Facebook, and Twitter!