Studio C Season 10: Getting to Know Dalton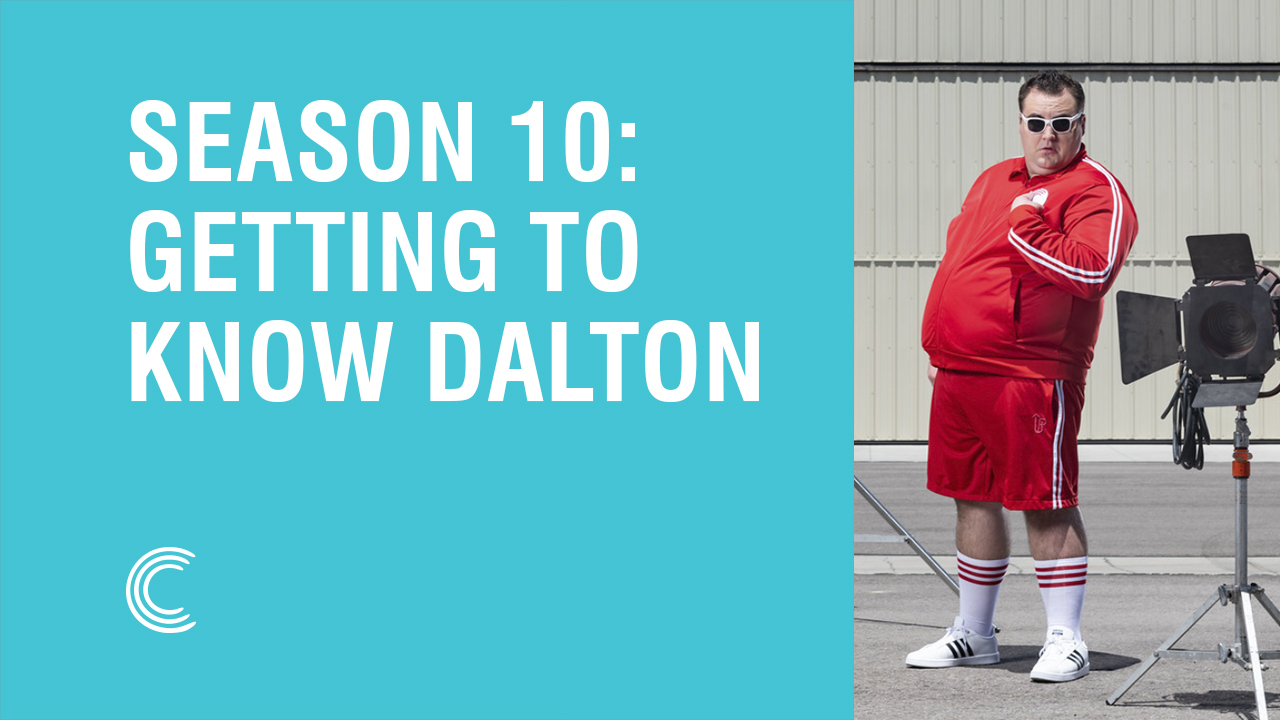 Meet Dalton Johnson
Brace for a comedy pump-up: it's time to meet Dalton Johnson from the cast of Studio C! You've met April, Arvin, and Austin. Now read on below to learn all about Dalton!
Name: Dalton Johnson
Birthday: December 5, 1993
Where you're from: Sparks, Nevada
—This is my wife Stacey and me celebrating our graduation together by going to Tacos San Marcos, our favorite street taco place.
The last book you read: Dave Ramsey's Complete Guide to Money. Hear me out on this one. We got the book as a wedding gift, and I started reading it because I immediately became a middle-aged man the moment I got engaged. I'm even helping some of the cast members start their retirement accounts, so I am REALLY becoming a dad.
If you could be any character in a movie, it would be: This isn't a specific character, but you know how there is one friend in adventure movies that says "Hey guys, I don't think this is a good idea…"? That's me.
The color you wear the most is: Black. You don't get my size and not love wearing black.
—This is a picture from backstage during a Studio C show. I think we were singing and dancing to the Holes theme, which is our pump-up song before each show.
Your favorite memory with a cast member is: It was a joy watching Garet faceplant into the mud while we were filming the Guy Fieri sketch (you'll just have to wait to see it, faceplant and all). It was glorious.
Name 5 things you do in your free time:
water Zumba
watch history videos on youtube
draw cartoons
go on walks
belt out our favorite songs (I'm on a Heart kick right now, but we'll see how long that lasts).
The one food you could eat every day for the rest of your life is: SMOKED SALMON. It's a weird food. I can't even describe why I love it so much.
—That's me with my sister, which proves that I never knew how to smile naturally in a picture.
What type of shoe describes your personality and why? Flip flops. Maybe because that's all I wear. Maybe because it's an open book that isn't afraid of what it is.
Tell us about your most memorable first (first kiss, first day of school, first comedy show, etc.): My first day of kindergarten was terrible. We were playing on the playground when a bee flew into my ear. My five-year-old sensibilities told me to cover my ear with the bee in it. Obviously, I got stung by the bee. In the ear. Then there was the first day of first grade, when I cried because I couldn't find the right classroom, and when I finally got there, the girl in the desk opposite mine threw up within the first few minutes. My life has literally been a constant traumatic event.
You memorize your lines for a sketch by: I try to get all my lines down in a sketch before even knowing the other lines in the sketch. Once I have it down without the context of the other lines, it becomes super easy to have a bunch of hints from the other lines going on.
—This one was taken because Stacey wanted a picture to look at the new interior decorating at our apartment. I didn't know that and thought she was taking a picture of me. You can often find me on this couch.
Where were you when you found out you made the Studio C cast? I was in my apartment when I got a call from Matt Meese. I was certain it was a butt dial, but I answered anyway. Tori, Aaron, and I were weird cases because we never actually auditioned for the show. We just got some random phone calls that changed our career paths. Sometimes, I still wonder if I would have made it in if I had to go through the audition process we have now. Not to say that I don't believe in myself or that I don't think I have talent, but it's easy to feel like you don't deserve your dream job sometimes.
What are you most excited for in Season 10? I can't wait for people to fall in love with this new cast. There is so much to love!
The one piece of advice you'd give to Studio C fans is: Floss ONCE DAILY! (this is an example of "Do as I say, not as I do.")
—A self-portrait
Season 10 of Studio C COMING SEPTEMBER 30TH!
Studio C Season 10 premieres September 30th at 8 ET | 5 PT! In the meantime, keep your sense of humor honed by watching every season of Studio C right here.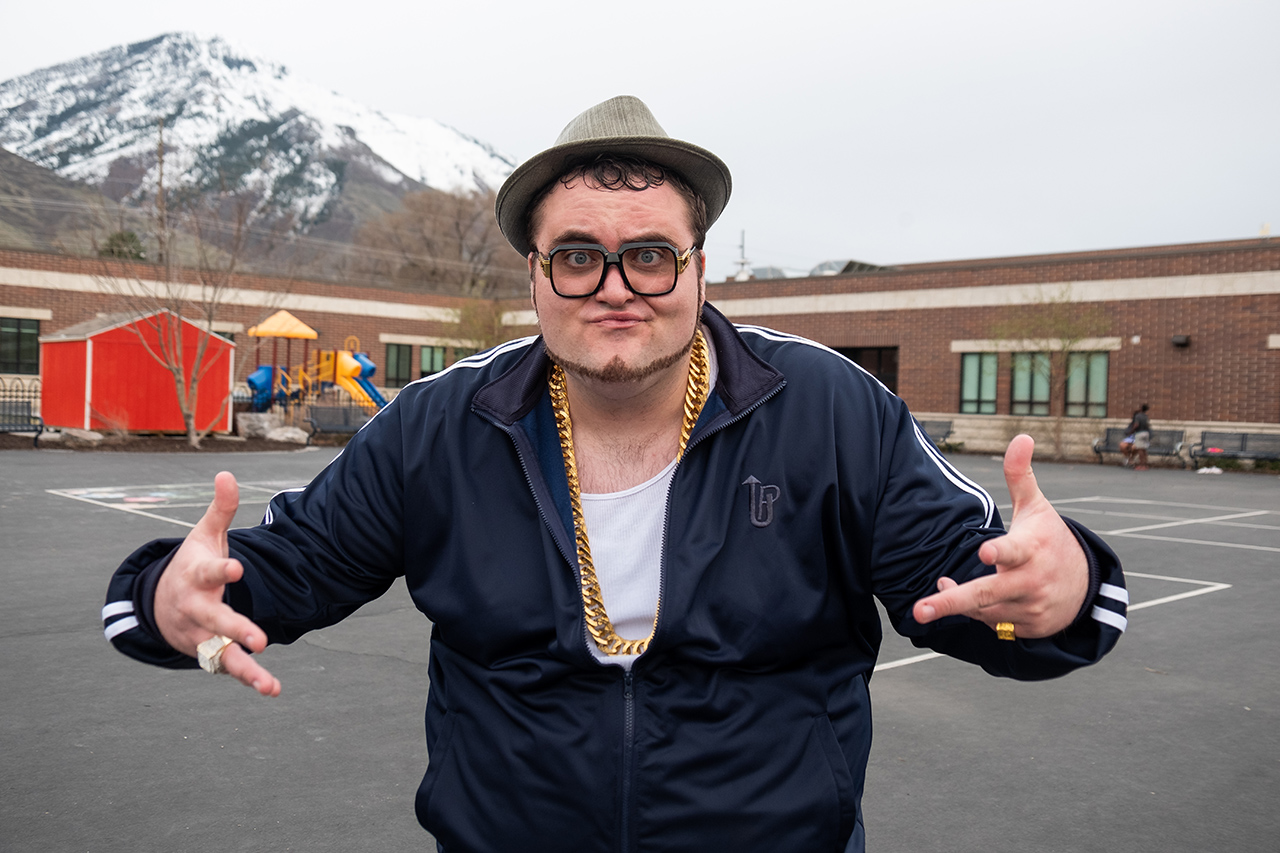 Follow Studio C on Social Media!
It's time to get pumped for the new season! Follow Studio C on Facebook, Instagram, and Twitter for exciting updates as the premiere draws closer. If you liked this "getting to know you" post, check back next week to meet Studio C's Garet!