Reverse Mad Libs with Natalie
Buckle Up! We Have Another Studio C Reverse Mad Libs For You!
This week for our Reverse Mad Libs, it's Natalie's turn!
Check out what kind of story she came up with using our nine words! But first, a quick rundown of Reverse Mad Libs:
Create a unique story using nine specific words
You HAVE to use nine words we give you
The story can be as long/short, crazy/random, serious/funny as you want!
Here are the nine words the Studio C cast must use in their story:
Awkward, ice cream, ka-POW, announcement, heartbroken, acne, ripped, chore, and flibbertigibbet.
Reverse Mad Libs With Natalie!
It's time to see the fruits of Natalie's creative juices! Read her mad lib story and see if you can spot all nine words!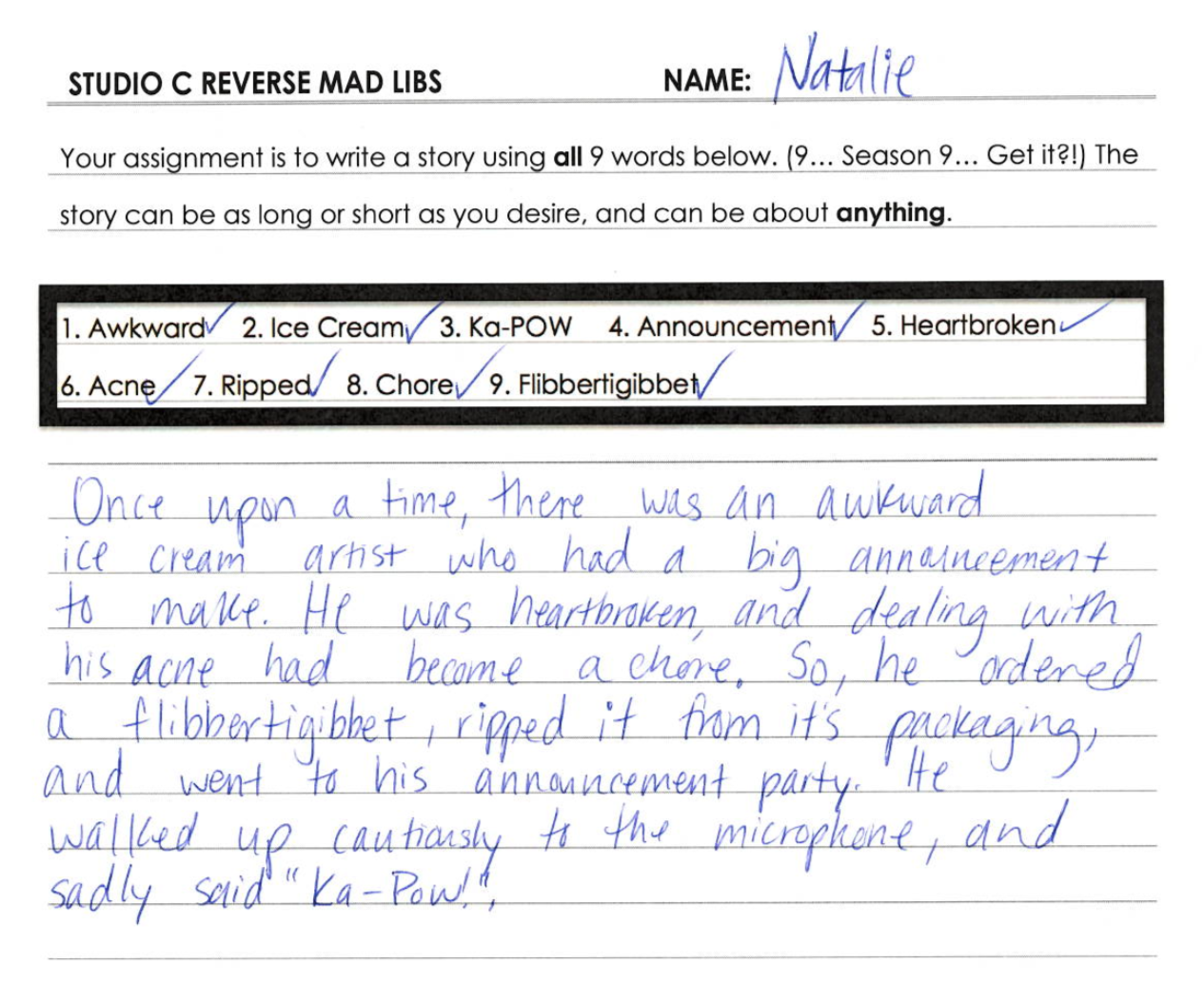 Once upon a time, there was an awkward ice cream artist who had a big announcement to make. He was heartbroken, and dealing with his acne had become a chore. So, he ordered a flibbertigibbet, ripped it from its packaging, and went to his announcement party. He walked up cautiously to the microphone, and sadly said "Ka-Pow".
There Are More Stories Coming Your Way!
Can't wait another week for a new story? Be sure to check out Adam Whitney, Stacey, and Stephen's story!
We'll see you next week for an all-new Studio C reverse mad libs story from another cast member!