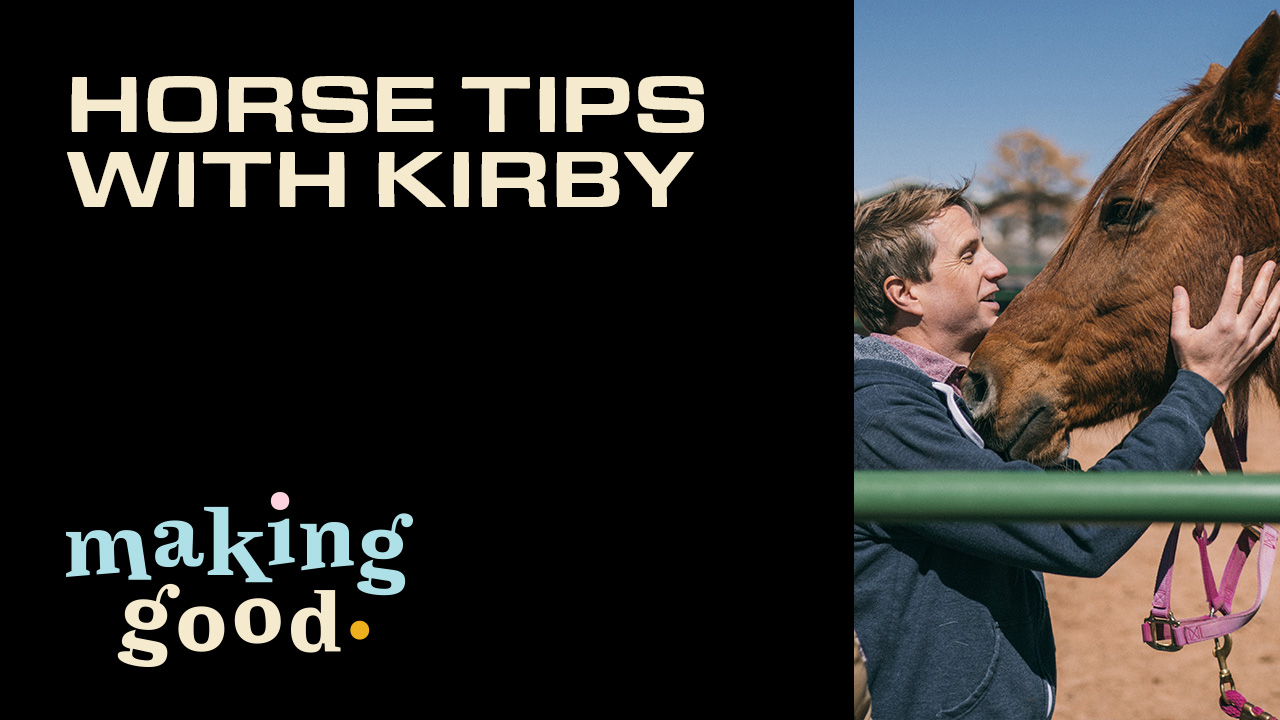 Horse Tips with Kirby
Kirby Heyborne does his fair share of horsing around on Making Good. But when it's time to get to work, he's the best guy for the job! Or the most enthusiastic one, at least. So you can rest assured that even if these horse tips aren't quite accurate, they sure are energetic!
Get Kirby's tips below.
More Tips with Kirby
Click HERE to check out Kirby's scuba tips and HERE to get his tips on dog grooming.
Binge-Watch Making Good
Feeling a mid-winter slump? Let Kirby's service skills shine some light in your life by watching all episodes of Making Good right HERE.