Top 4 Moving Moments from Relative Race Season 9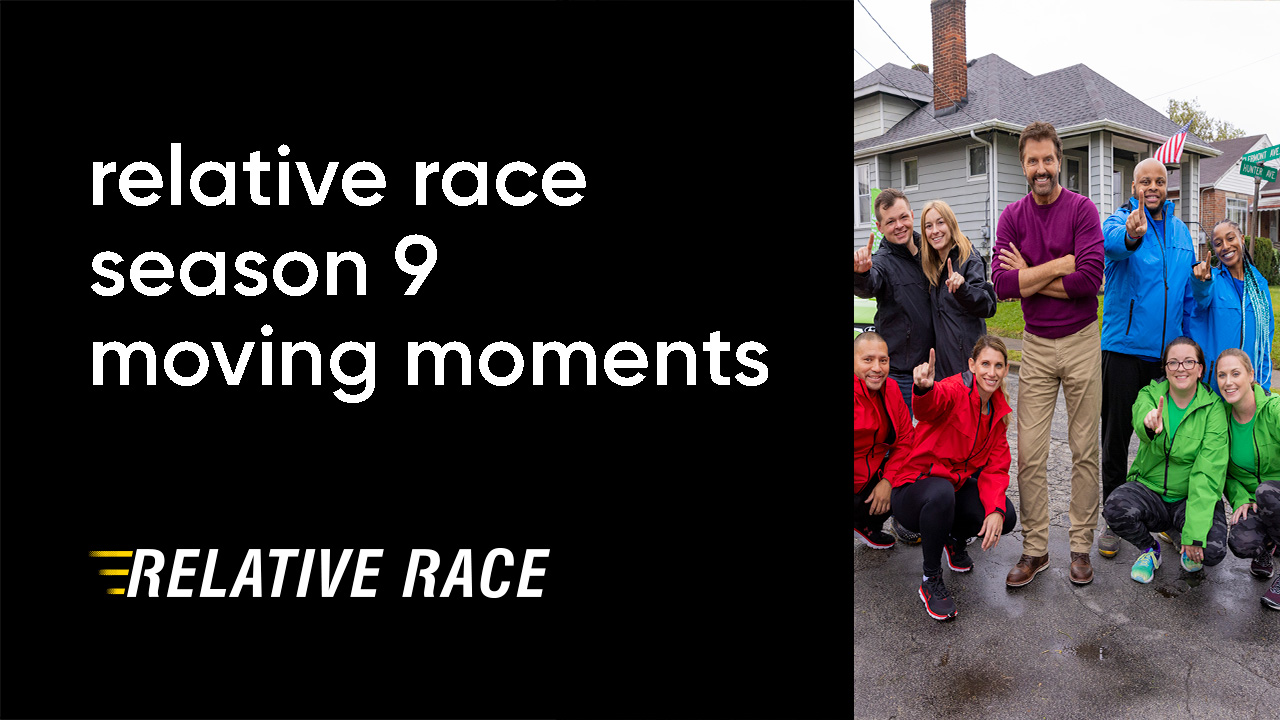 RELATIVE RACE SEASON 9: A ROLLER COASTER OF EMOTIONS
Season 9 of Relative Race was such a roller coaster of emotion as each team raced against time to find their long-lost relatives. Every team met new family and made lifelong relationships, but only one team walked away with $50,000. Although the main goal was to find family there were also challenges along the way to make things a little more… interesting.
Here are some of our favorite moments from Season 9!
"THREE STRIKES AND YOU'RE OUT"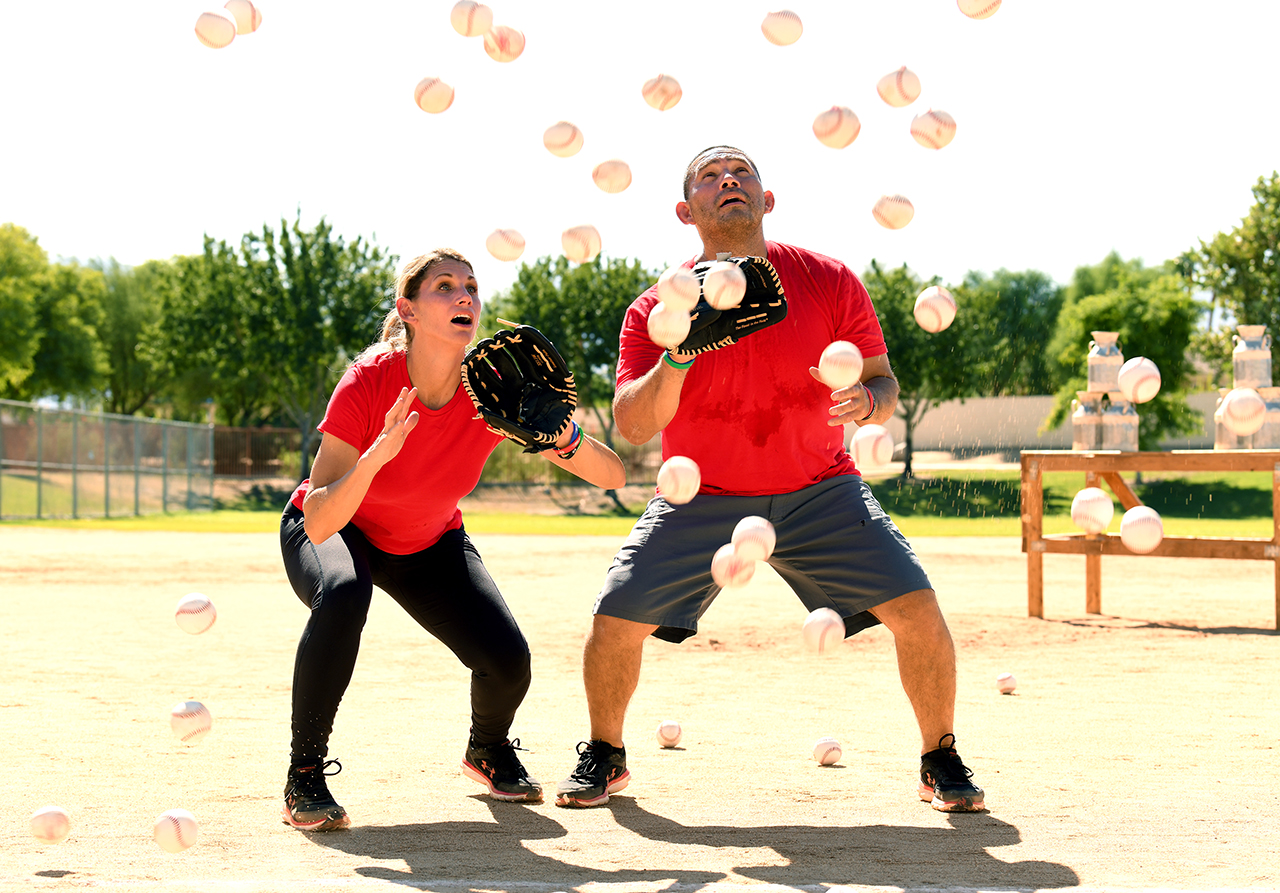 In the challenge "Three Strikes and You're Out," one person from each team was challenged to put baseballs into a pitching machine while their partner had to catch the baseballs and throw them at either the six milk jugs halfway to home plate, or the one milk jug at home plate to complete the challenge in one throw. Kyle from team black went for the risky throw and managed to hit the home plate milk jug on his first throw. What a shot! Just imagine taking that shot with all that money on the line. Nerves of steel from team black's Kyle!
Check out episode 7 to watch this challenge!
"ROLLIN' THUNDER ROLLER COASTER"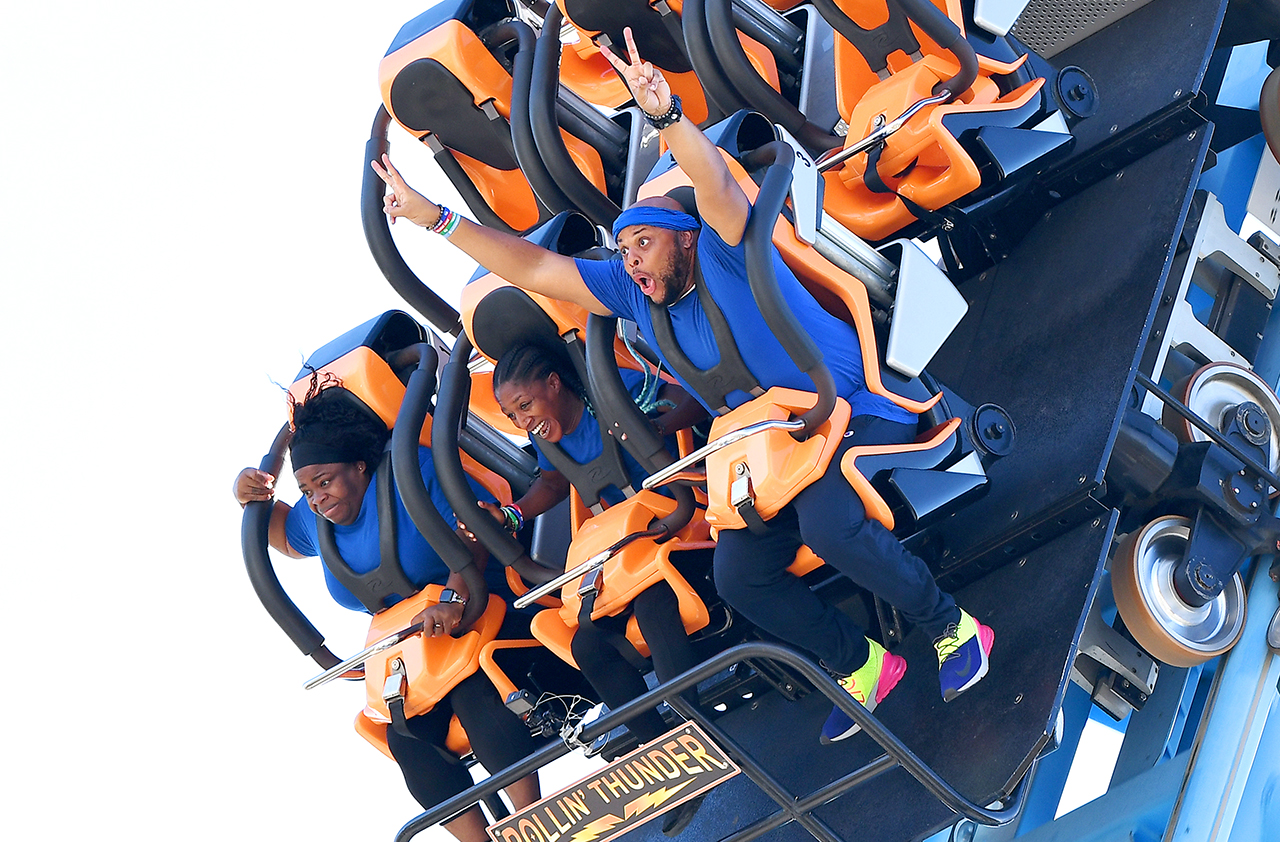 On the last day of the competition teams red and blue are neck and neck in the race for $50,000. Team red has the challenge of riding the biggest roller coaster in the park, "Rollin Thunder" but there's a twist; they have to look for eight letters that will spell a word having to do with Relative Race while twisting and turning at speeds up to 55 mph. Tiffani spots the eight letters and comes up with the word before they even leave the ride. Even overcoming her fear of roller coasters Tiffani manages to win a 1st place victory for team red.
Check out episode 10 to get in on the amusement park fun!
TEAM GREEN MEETS AUNT SHONNA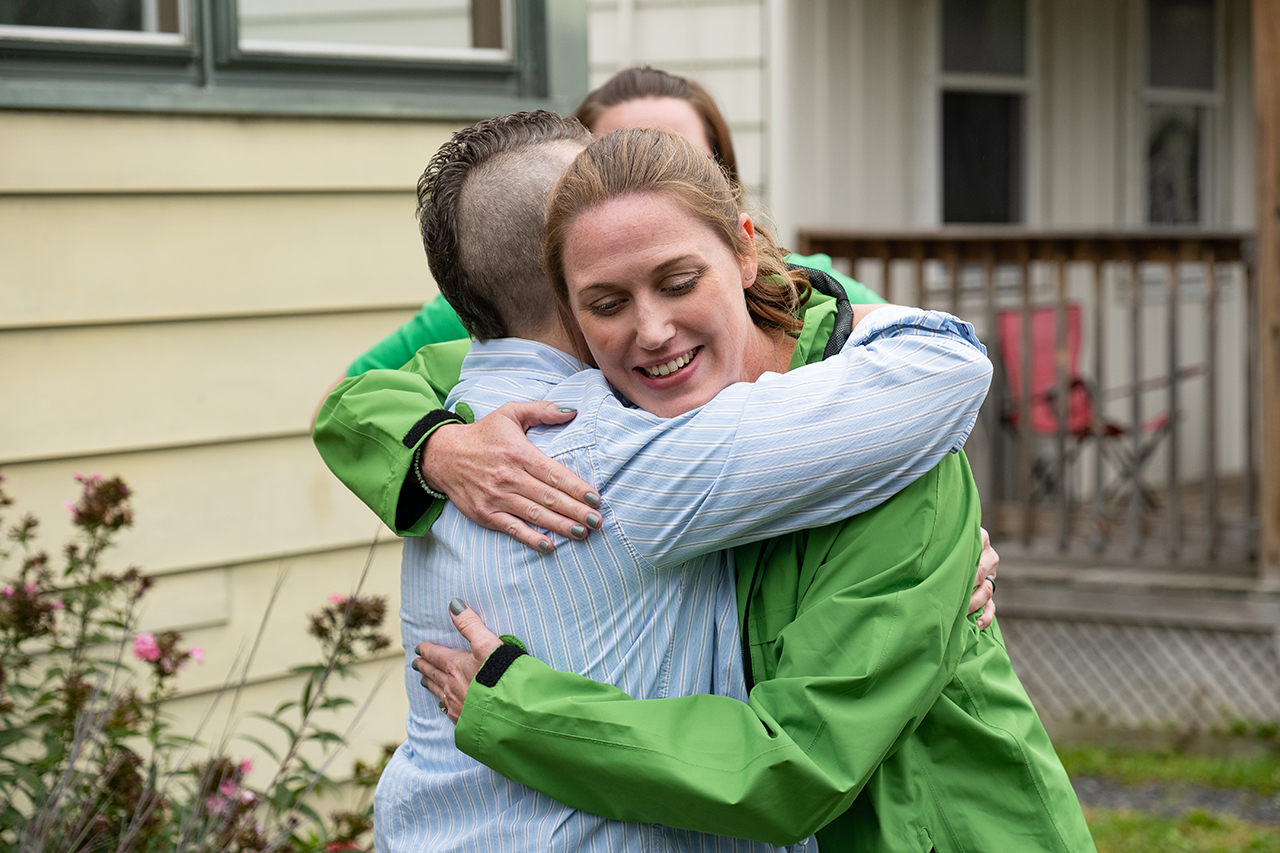 Team green has a touching moment when Angie meets her Aunt Shonna. This is the first blood related relative Angie had ever met. You can really see how much it means to her to finally get the answers she's been looking for. It was a wonderful reminder of just how important family is to everyone.
Watch this moving moment HERE!
FATHER DAUGHTER BONDING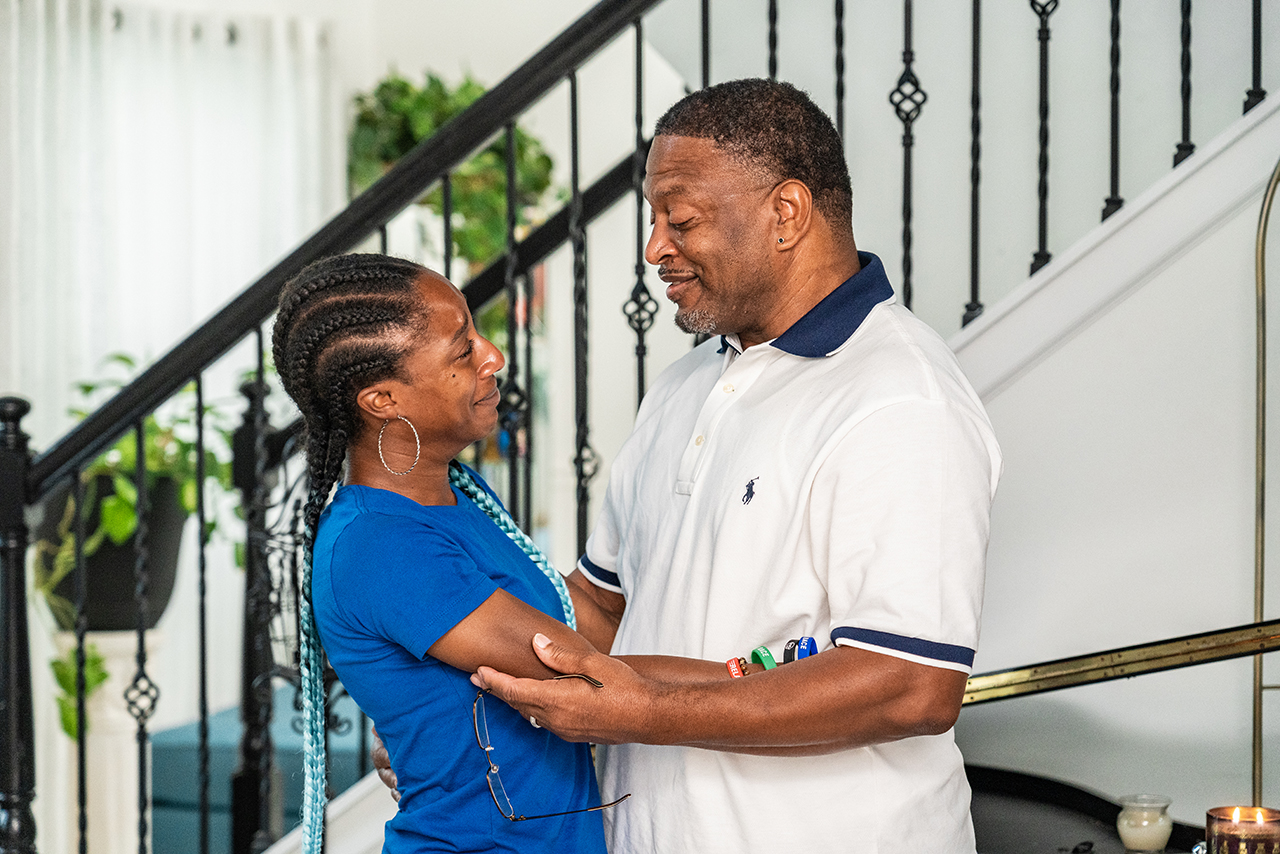 Team blue has a life changing experience when Rachelle gets to meet her father for the first time. This father-daughter relationship is instantly so intimate and full of love. Tears flowed freely when they first saw each other. Rachelle got to experience a lot of closure with her father, but also opened the door to a new chapter, and a new life with a loving dad by her side.
Check out this beautiful experience on episode 8.