Get to Know the Show Offs with 5 Strikes
5 Strikes and You're OUT!
Today, we're getting to know the cast from BYUtv's newest unscripted comedy show, Show Offs, with a little game we like to call 5 Strikes.
The concept is simple—once all of your 5 fingers are down, YOU'RE OUT! Each one of our show offs must put one finger down for every prompt that is not true for them.
Who can stay in our game the longest? Find out below!
All About Show Offs From the Show Offs Themselves
BYUtv's newest unscripted comedy show, Show Offs, is coming in the spring and we can't wait for you to watch this improv show where you think on your feet, sing to the beat, and laugh in your seat!
To get a better idea of what Show Offs is all about, we asked the cast to tell us about the show! The kicker? They can only say one word at a time. If you missed this video, you can watch it right here.
Meet the Host, Casey Jost
If you missed our interview with Casey Jost—the host of Show Offs, you can see it right here!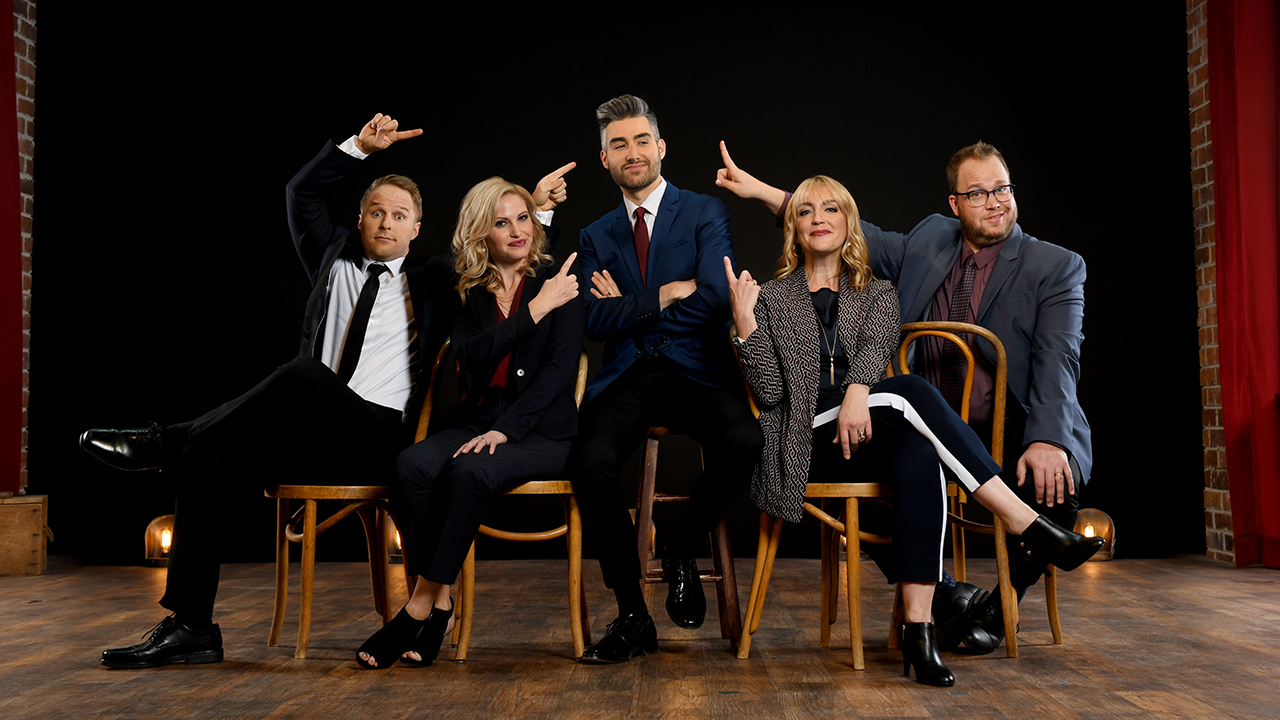 More on Show Offs
The hilarious, interactive musical improv series Show Offs gives its cast, along with a special celebrity guest, the chance to "show off" by performing a spontaneous improvised play or musical, prompted by random ideas from the studio audience and accompanied by a live band.
Hosted by comedian Casey Jost ("Late Night with Jimmy Fallon"), its cast features executive producers and co-creators Maclain Nelson ("The Saratov Approach") and Jake Van Wagoner ("Impractical Jokers"), as well as Lisa Valentine Clark ("Random Acts") and Hailey Smith ("Once I Was a Beehive").