Grace Notes: Top 3 with Elaine Bradley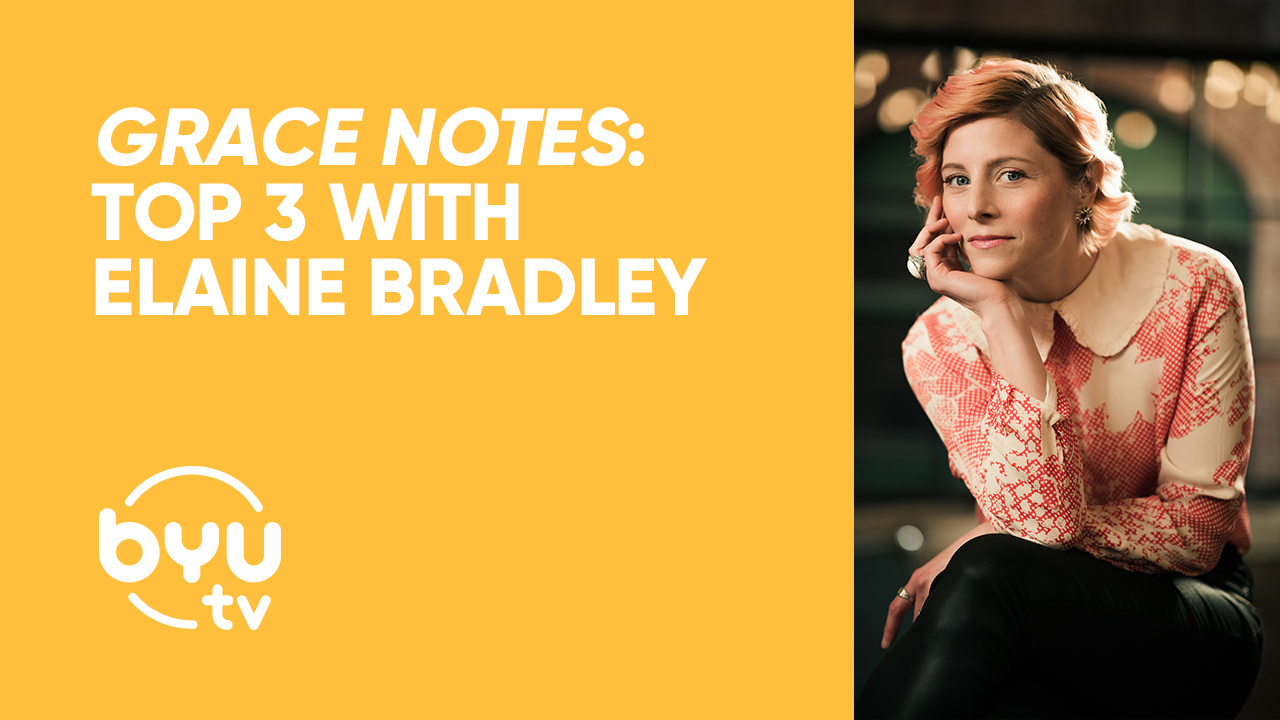 Top 3 with Elaine Bradley
On Grace Notes, award-winning music artist Elaine Bradley explores how other singers, songwriters, and musicians find inspiration. But what about her? What things make her passionate?
Well, potato chips with onion dip for one thing. And slippers are a must. Catch more of her top 3 things in the short and snappy interview below!
And don't forget to tune in to new episdoes of Grace Notes every Sunday at 1 ET | 10 PT or 4:30 ET | 1:30 PT on the free BYUtv app.
Watch Grace Notes Episode 1
The first episode is out! Join Jenny Oaks Baker, Family Four, and Travis Greene for a special in-studio performance. Watch it for free on the BYUtv app right HERE.