The Newest Feature on the BYUtv iOS App: Download Episodes
DOWNLOADING EPISODES ON THE BYUtv iOS APP
BYUtv has rolled out their newest feature on the BYUtv iOS app which enables you to download episodes straight to your device! Now you can download your favorite episodes and watch them wherever you go–with or without internet access!
To download episodes of your favorite shows (such as Random Acts, Studio C, and Relative Race), simply click on the episode you'd like to download and click on the download icon. See image below.
HOW TO DOWNLOAD THE NEW BYUtv APP
Watching BYUtv has never been easier or more accessible. Now all you have to do is download the app!
Downloading the app is easy! Simply click here or open the App Store on your iOS device and type in "BYUtv" into the search bar–it will be the first app to pop up.
CHECK OUT THESE OTHER FEATURES!
Menu Access: The main menu button is now located at the bottom middle of your screen for easy access! Your thumb will be much happier now.
Episode Downloads: You can now download episodes and watch them when you are offline. Be sure to choose your download quality in settings.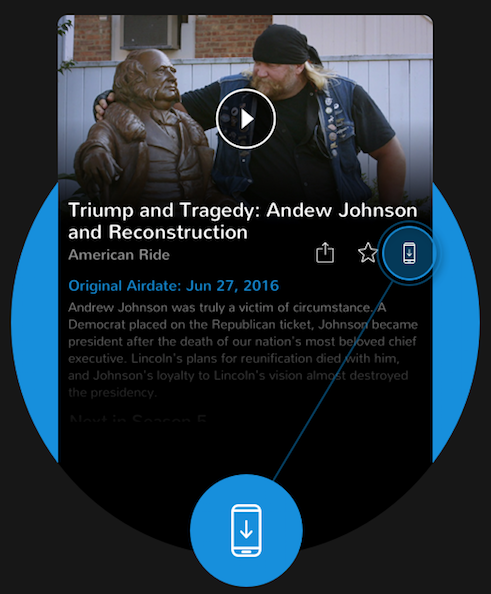 Favorites: Create your very own watch list, collect your favorite shows, and watch your downloaded content on your BYUtv account! All your favorites are now in one place.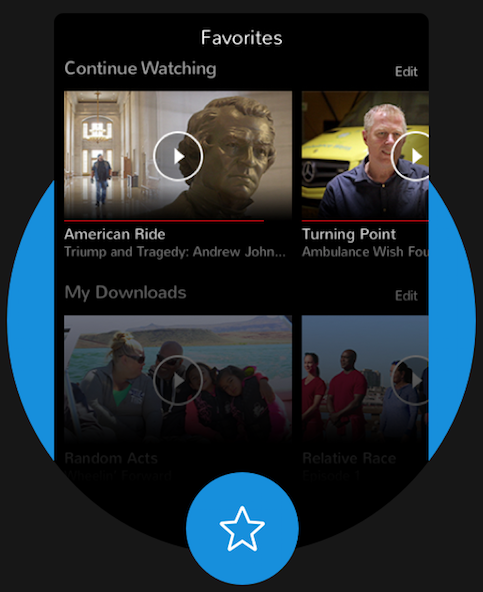 Blog and Social Media: BYUtv's blog and social media accounts are now added to the app. Now you can stay up-to-date on your favorite shows and personalities.
Customize Your Experience: The user settings have been improved and now you can easily manage all your content, account info, and viewing preferences!