Operation Awesome: Get to Know Michael Platt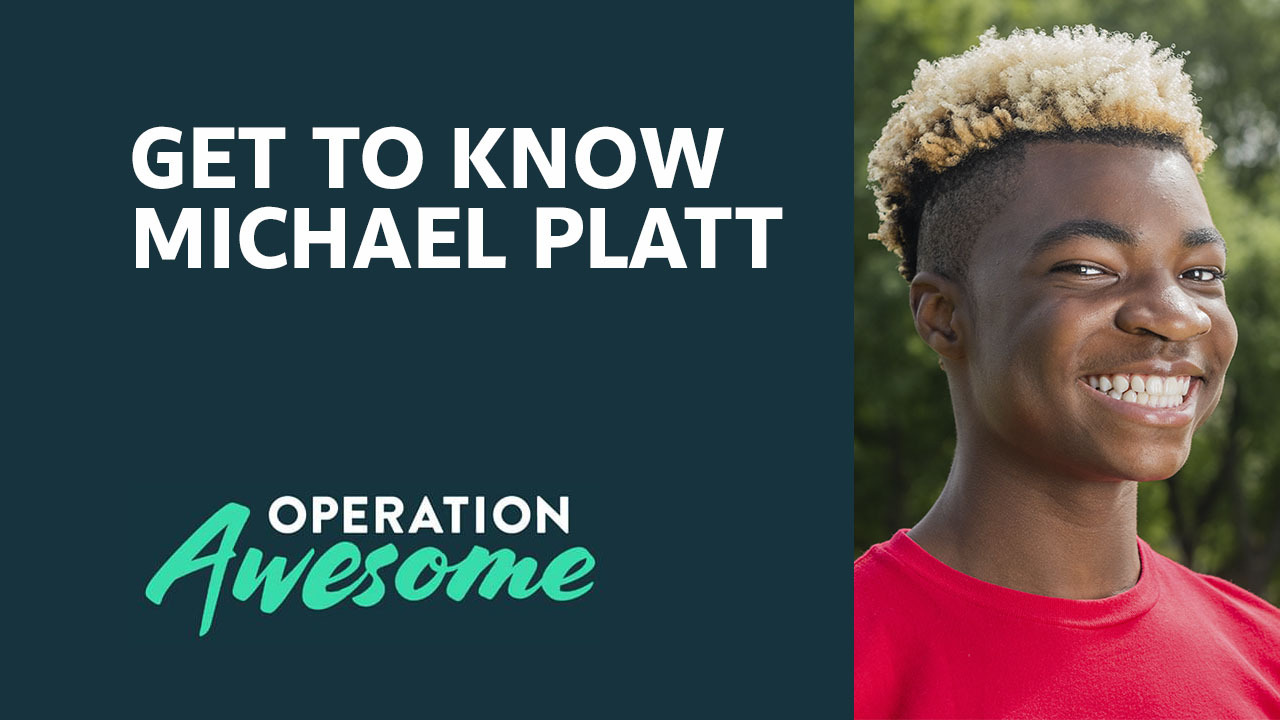 Get to Know Michael Platt
Operation Awesome's Michael Platt is a mover, a shaker, and—most-emphatically of all—a baker! In fact, he loves baking so much that every time he sells a dessert in his shop, he bakes another treat for someone in need.
Learn more about Michael in the video below!
Meet the Other Super Kids
Watch Operation Awesome
The Operation Awesome team is traveling the nation to spread the love, and this week they're spreading puppy love! Check it out HERE. Catch new episodes Wednesdays at 8 ET | 5 PT.