Relative Race: Dan's Take on Season 6
Dan's Take on Season 6
Have you ever wondered what goes on behind the scenes of Relative Race? And how on earth the producers find the teams' relatives before the teams do?
Now's your chance to have all those questions and MORE answered! This week we take the camera to show-host Dan Debenham for an exclusive interview covering everything from the team vetting process to his favorite moments across the seasons.
Check it out below!
BYUtv: What can viewers expect to see in Season 6?
Dan: Season 6 has some of the strongest stories, reveals, and certainly some of the best challenges that we've ever put in place for this show.
BYUtv: Are there any changes or surprises this season?
Dan: Uh, yeah! You gotta watch. I'm not gonna tell—I'm not gonna tell you! You have to watch.
BYUtv: What's your take on the teams?
Dan: One of the teams has a fascinating dynamic that we've never had on the show before. Can I say this without giving it away? He's a psychologist and she—well, you just wait till you see them in the car together. It's a great dynamic.
BYUtv: What six words would you use to describe Season 6?
Dan: Real, powerful, emotional, loving, unity, long-lasting.
BYUtv: Can you give us any clues about the start or ending locations?
Dan: I'll give you a clue—what's the name of the show? Relative Race. Just watch.
BYUtv: What's the process of finding the teams' family members.
Dan: It starts with DNA testing. It's really like being a private investigator. They happen to be professional genealogists, and they work in conjunction with our associate producers and producers, and they are literally turning over every stone, looking into every nook and cranny, dialing up people, emailing people, chatting in chat rooms. We have literally hired private investigators; we have hired attorneys to petition state courts to release records. It is unbelievable the collective efforts that are put into finding the key, crucial, most important family members.
BYUtv: Have you ever had to choose a different team because you couldn't find their family members?
Dan: We often are researching about 20 teams. When I say researching the teams—yes, we're doing backgrounds on the teams themselves, but then we're researching, looking for all of their family.
And there have been multiple times when we cannot have a team on the show for a variety of reasons, including that we either couldn't find a family member or once we did find a key family member that was the absolute most important part of telling their story on the show, that family member would not be on the show.
BYUtv: Tell us your top 3 moments so far.
Dan: My three favorite moments would probably be Season 2 when Joe met his father, and that was so important because I don't think that a lot of people know that we lost Joe's dad three months after the show, so he got to meet his father before he passed away. I really was impacted by Duley and Kyla. Her whole experience.
Maybe the most important one was when Kyla met her sister and then, wow, there were so many good ones! Preshious, Team Green, when she meets her dad. Wow. Then there's Maria when she met her mother and her father. I—all right, that's four. Five. Not backing down. Those are all my favorite moments.
Watch Relative Race Season 6
No matter where YOU are in this season's race, BYUtv has you covered with every episode available on demand. Check out Episode 4 HERE!
Catch Up with the Teams
Get the inside scoop on all of this season's teams!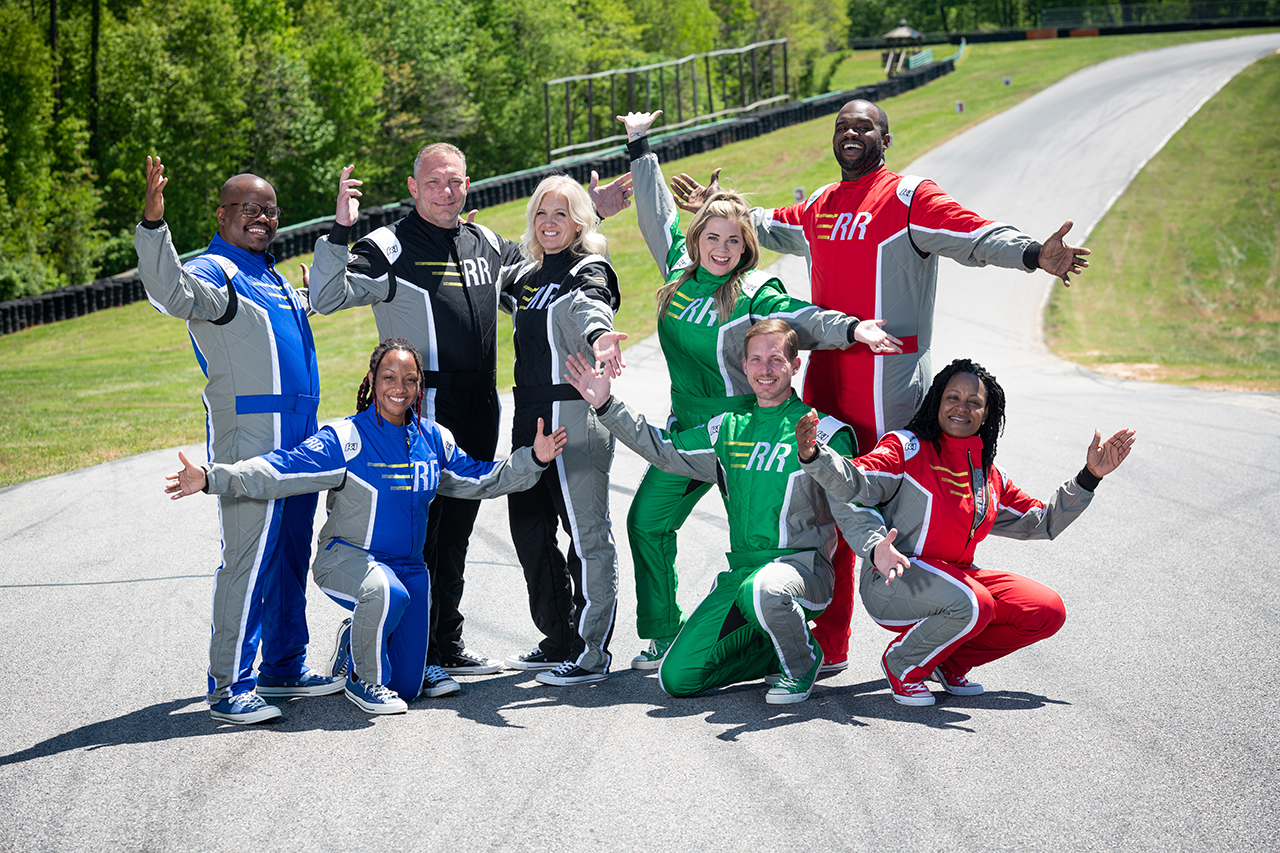 Follow Relative Race
Want more of the race? Follow Relative Race on Instagram, Facebook, and Twitter for more exclusive content with the teams!