First Day of Class: Jeremy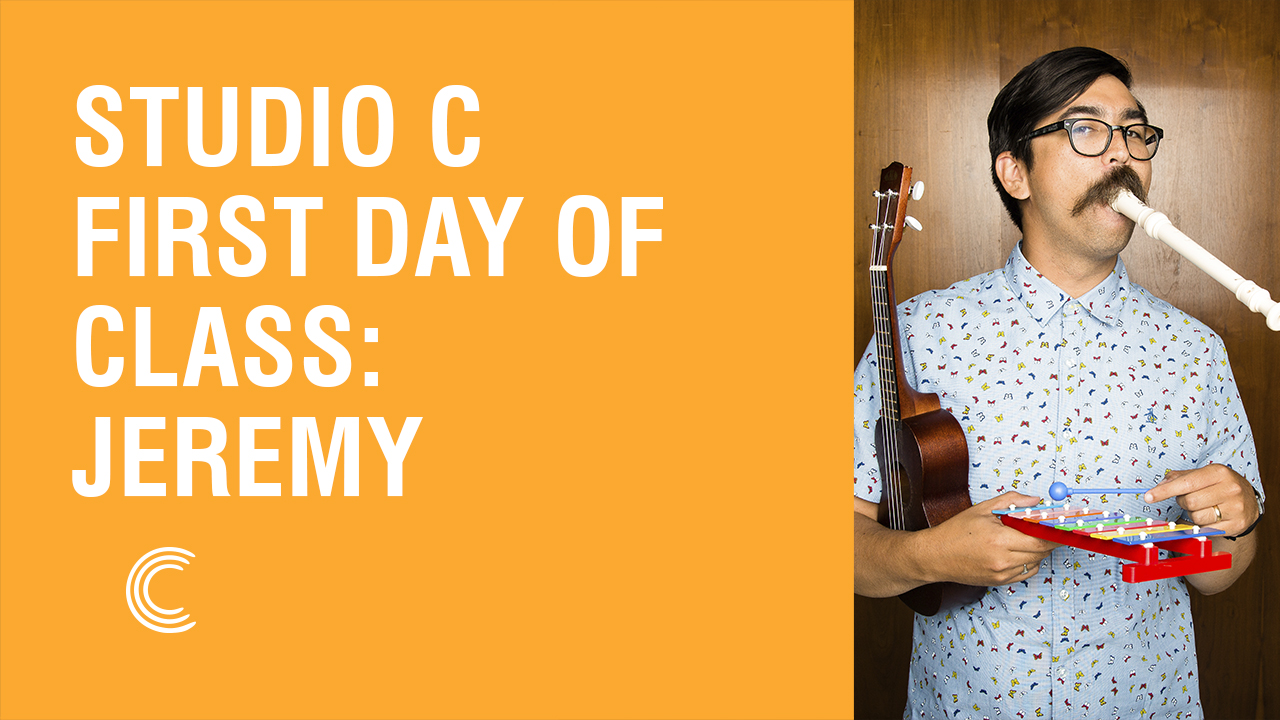 THE QUESTIONS, SELF-PORTRAITS, AND SKETCHES ARE JUST GETTING STARTED!
With one week down of the new semester, and (what seems like) one million more weeks to go until summer freedom…we're committed to starting your school week off right, every Monday, with more Studio C "get to know you" questionnaires! We're positive that nothing will make your Monday brighter than these good (and bad, and really bad) self-portraits.
Last week we introduced you to Jason, and this week it's Jeremy's turn!
HI, JEREMY! TELL US A LITTLE BIT ABOUT YOURSELF.
What is your full name? Jeremy Jesse Warner
When is your birthday? July 18th
Do you have any pets? What kind? Yes. A poodle named Launchpad
What was the last book you read? Show your work
What is your favorite food(s)? Brisket, umami manly burger, pizza
Do you have any brothers or sisters? Yes
Are you the oldest, youngest, middle, or only child? Middle
How do you spend your free time? Raising kids
Which sports do you like? Earth diving
What do you want to be when you grow up? A great great grandpa
What is something you are afraid of? Senseless violence
What school subject is your favorite? Film
What school subject is your least favorite? Statistics
Who has been your favorite teacher? Dean Duncan + Darl Larsen
Is there anything else you would like to share with us? I hope life treats you well and you get what you need and strive for what you want.
CAN YOU PLEASE DRAW A SELF PORTRAIT FOR US?
This one gets a A+ all around!
SKETCH US A PICTURE OF YOUR FAVORITE SKETCH!
You know, it's not as good as his self-portrait, but we did know what sketch he was talking about - so that deserves at least a B.
Check out the actual sketch Jeremy is referring to and see how well his artwork compares!
THERE'S THE BELL…
Sadly, we're out of time for today! But don't worry, we have a long semester ahead of us and we'll be back next week - there are more people to meet and drawings to grade after all. Happy Monday!