Dwight in Shining Armor: Word Trivia with Evan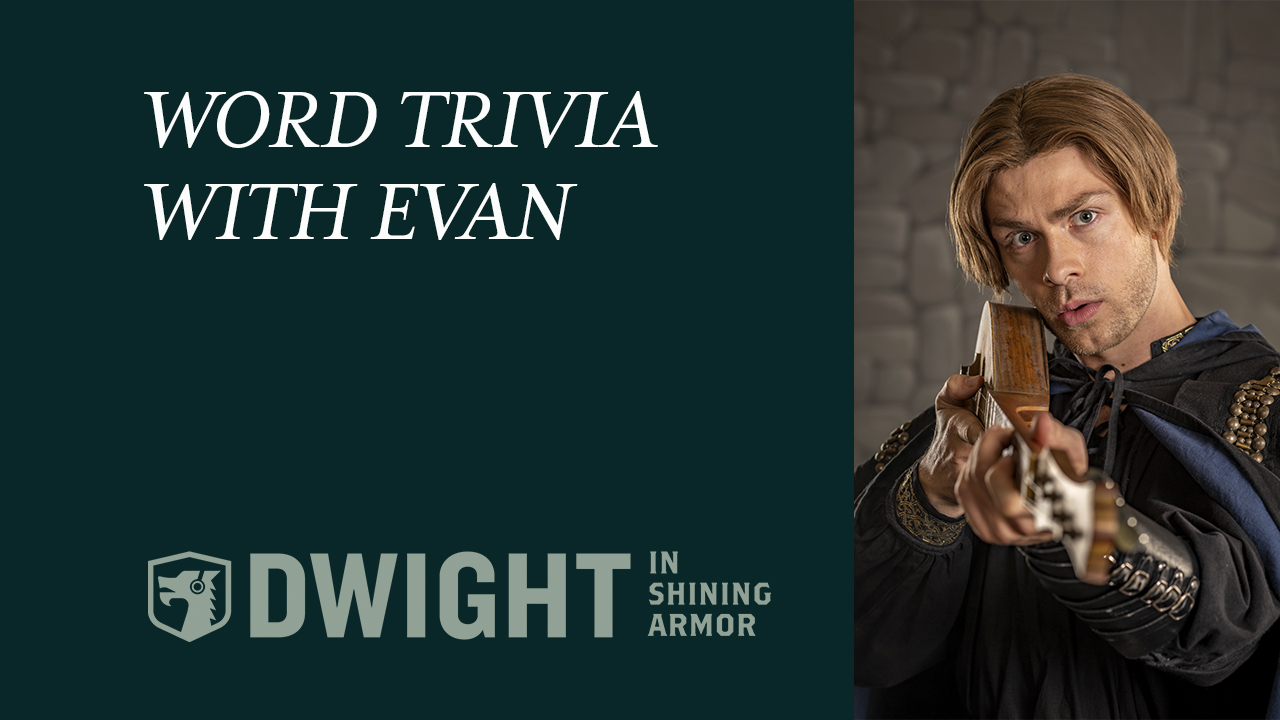 Word Trivia with Evan
For Dwight in Shining Armor's Chlodwig, words are a war. But for Evan Hofer, Chlodwig's actor, the right words come as easily as breathing.
Check out his expert explanations of words from the show in the video below.
Want More Word Action?
Check out the other cast members' challenge videos!
Watch Dwight in Shining Armor
Watch Chlodwig bumble his way to glorious victory for free on the BYUtv app and BYUtv.org.