Dwight in Shining Armor: Mad Gabs with Joel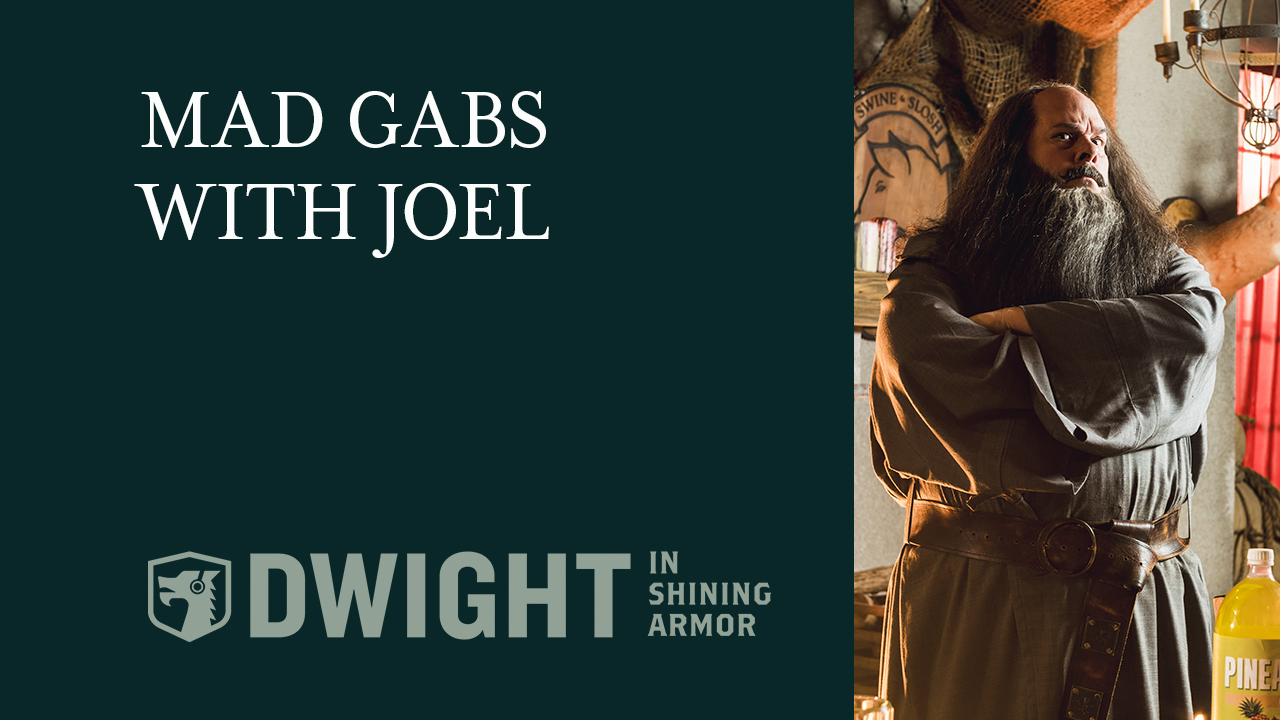 Mad Gabs with Joel
Magicians in Dwight in Shining Armor have to be crafty and learned in many ancient arts. But will all of Joel McCrary's knowledge give him the magic he needs to decipher these Mad Gabs?
Watch the video below to find out.
More Mad Gabs
See Sloane Morgan Siegel tackle the same challenge HERE.
Watch Dwight in Shining Armor Season 4
See Dwight and crew face down new enemies and make new friends in the latest episode of Season 4 right HERE.