2021 BYU Football Media Day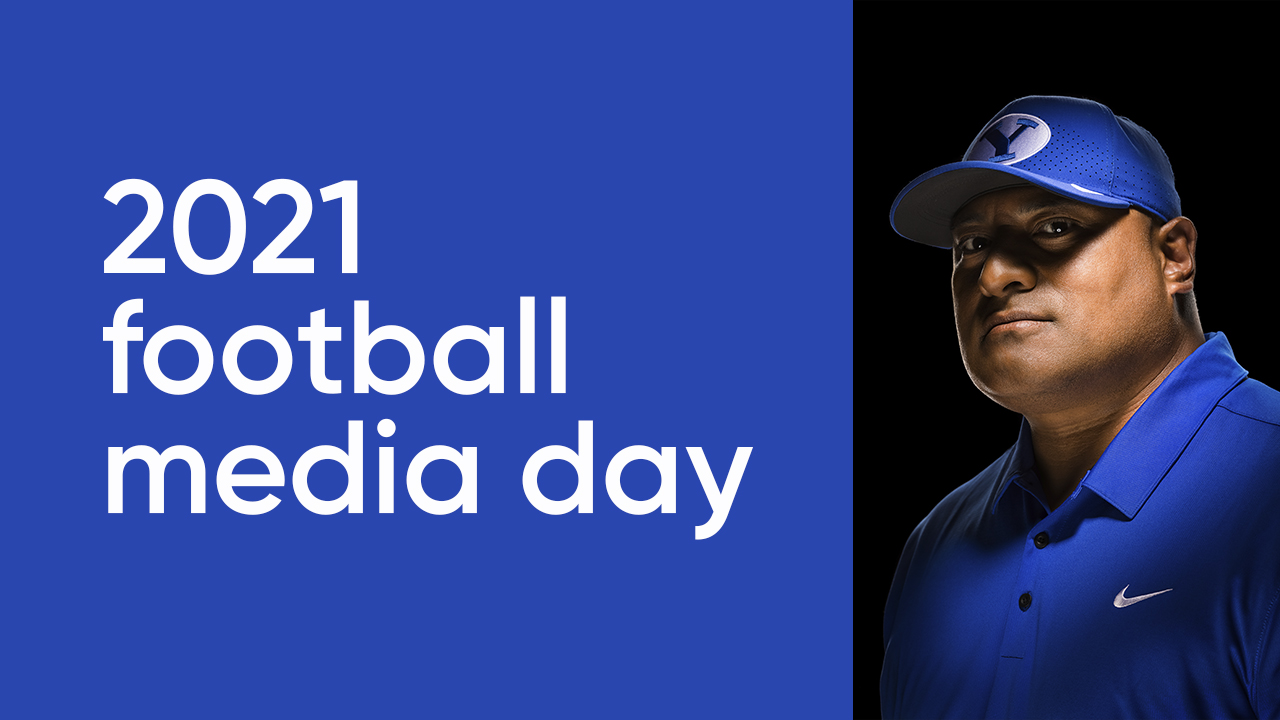 Get Ready for Football Season!
September may still feel far away, but that's not stopping us from getting excited for football season! Tune in to BYUtv or watch live on the BYUtv app this Thursday, June 17th to get a jump start on all things BYU Football. We'll be covering 2021 media day all day long starting at 10:00 am ET | 7:00 am PT so join us for a full day of football fun!
Media Day Schedule
10 ET | 7 PT BYU Sports Nation: Play by Replay – BYU vs Tennessee (9/17/19)
11 ET | 8 PT State of the Program – LIVE!
12 ET | 9 PT BYU Sports Nation – 2-hour Special LIVE!
2 ET | 11 PT BYU Sports Nation: Play by Replay – BYU vs USC (9/14/19)
3 ET | 12 PT BYU Football: A History of Offensive Innovation
4 ET | 1 PT BYU Football: BYU vs UCF (12/22/20)