Dwight in Shining Armor: Mad Gabs with Evan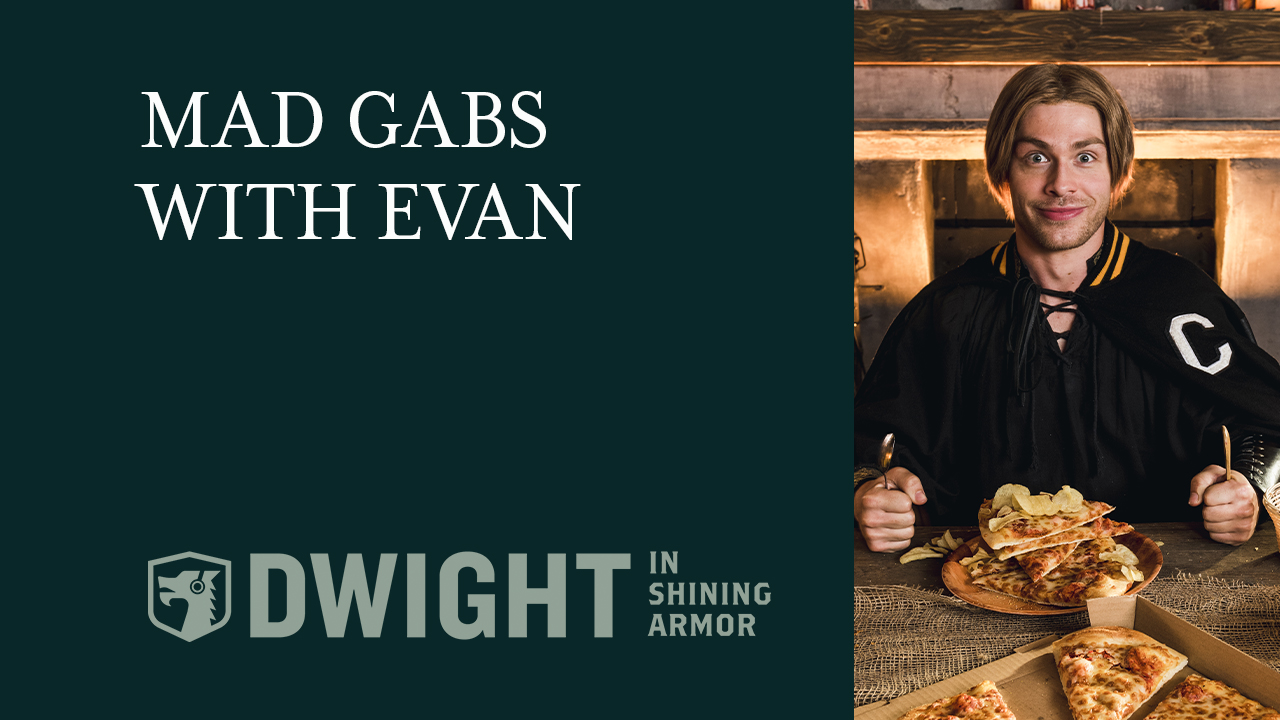 Mad Gabs with Evan
Dwight in Shining Armor's Prince Chlodwig may not be the brightest bulb in the factory, but can Chlodwig's actor, Evan Hofer, prove his wits in our Mad Gabs challenge?
Watch the video below to find out!
More Mad Gabs
Watch Dwight in Shining Armor Season 4
The team is back with some dodgy action this week. Check out the latest episode HERE.