Making Good: Kirby Goes Live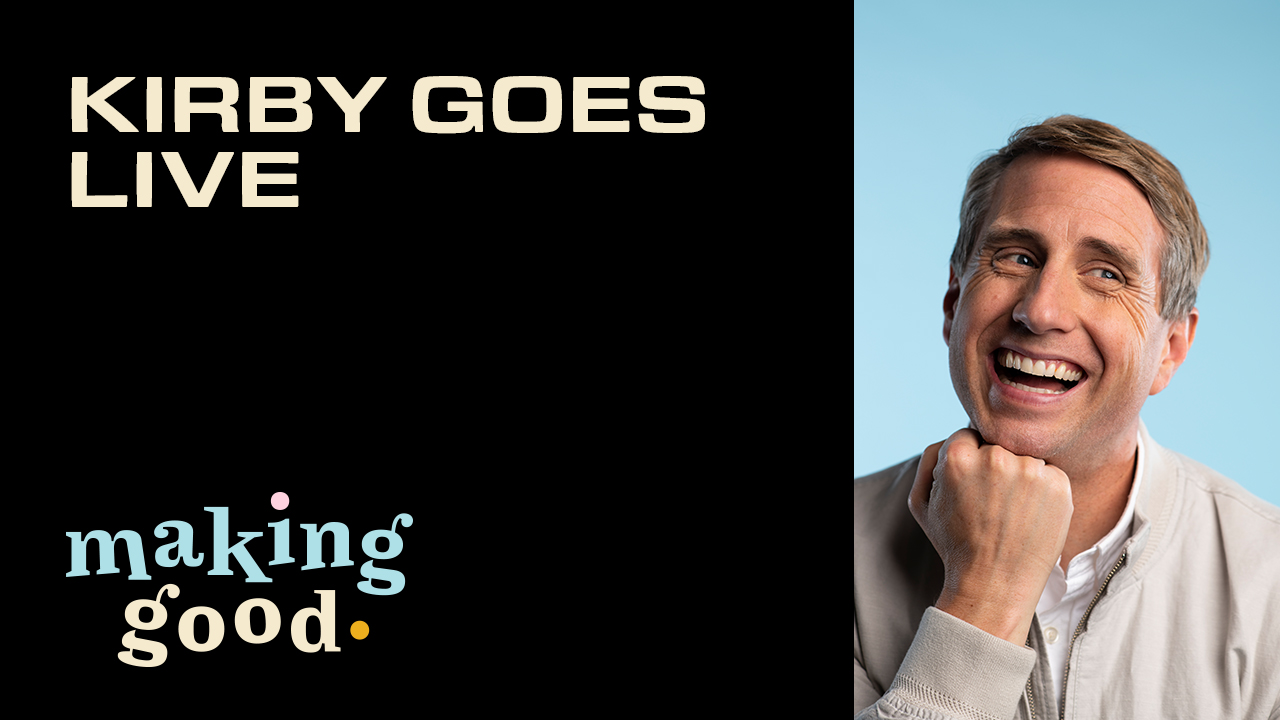 Making Good Season 2 Coming Today!
No, this is not a prank—Making Good Season 2 is coming to make some good vibes in your life TODAY, April 1st at 8:30 ET | 5:30 PT. Don't miss this exciting premiere!
Kirby Goes Live
What's even better than seeing Kirby Heyborne on Making Good? Seeing Kirby Heyborne from Making Good LIVE.
That's right, folks, the man himself went live on Monday night, but if you didn't get the chance to tune in, don't worry! We've got the whole thing recorded for you right here. You're going to want to take a look at what he has to say.
Watch Making Good
Set a notification for the Making Good Season 2 premiere tonight, April 1st at 8:30 ET | 5:30 PT. In the meantime, enjoy all your Season 1 favorites right HERE.