Dwight in Shining Armor: Season 3 Quiz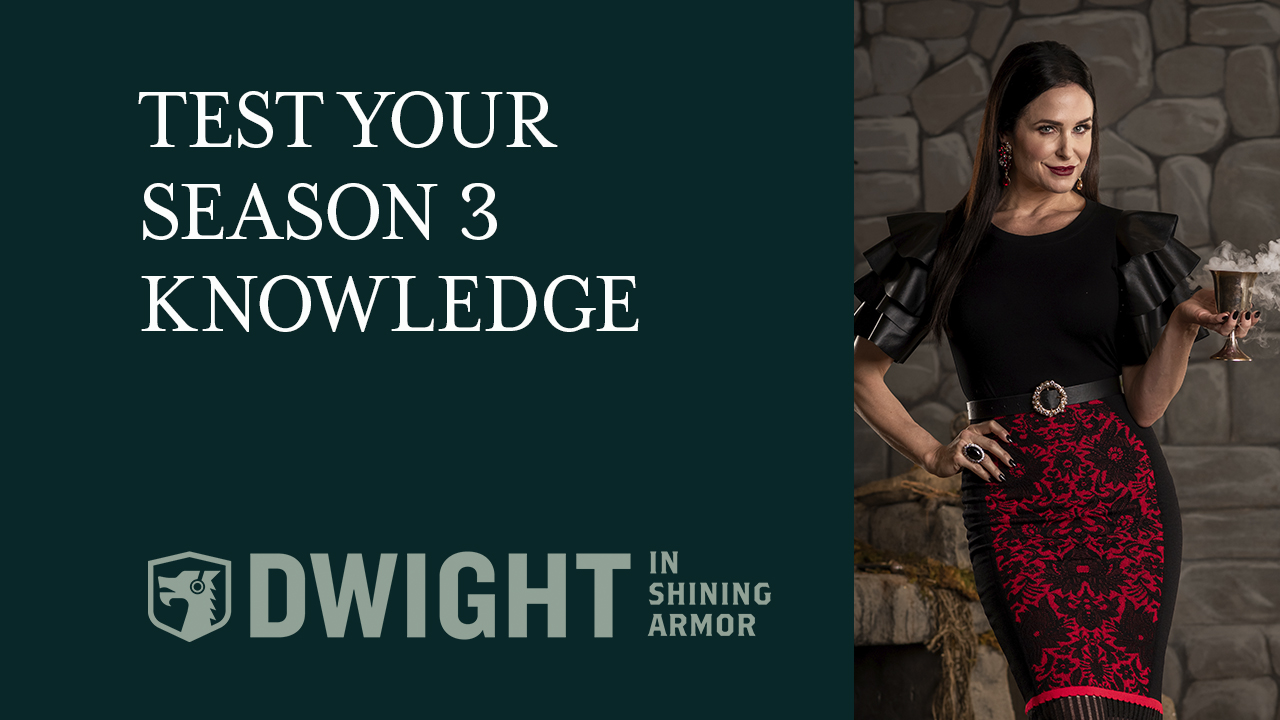 Season 4 Coming Sunday at 8:30 ET | 5:30 PT
Dwight in Shining Armor is back with a fresh season of wild adventures! Get ready for new friends, new looks, and the newly raised undead.
Download the BYUtv app today and tune in to the Season 4 premiere this Sunday at 8:30 ET | 5:30 PT.
How Well Do You Know Season 3?
If you've stuck with Dwight in Shining Armor this far, you know Dwight is out to save the world, whether by recycling plastics or defeating a cult of dark magicians.
But how well do you really know the show? Test your knowledge in our Season 3 quiz below!
Watch Season 3
Don't like your quiz score? Brush up on all Dwight in Shining Armor lore right HERE.