Dwight in Shining Armor Season 3: True/False with Danielle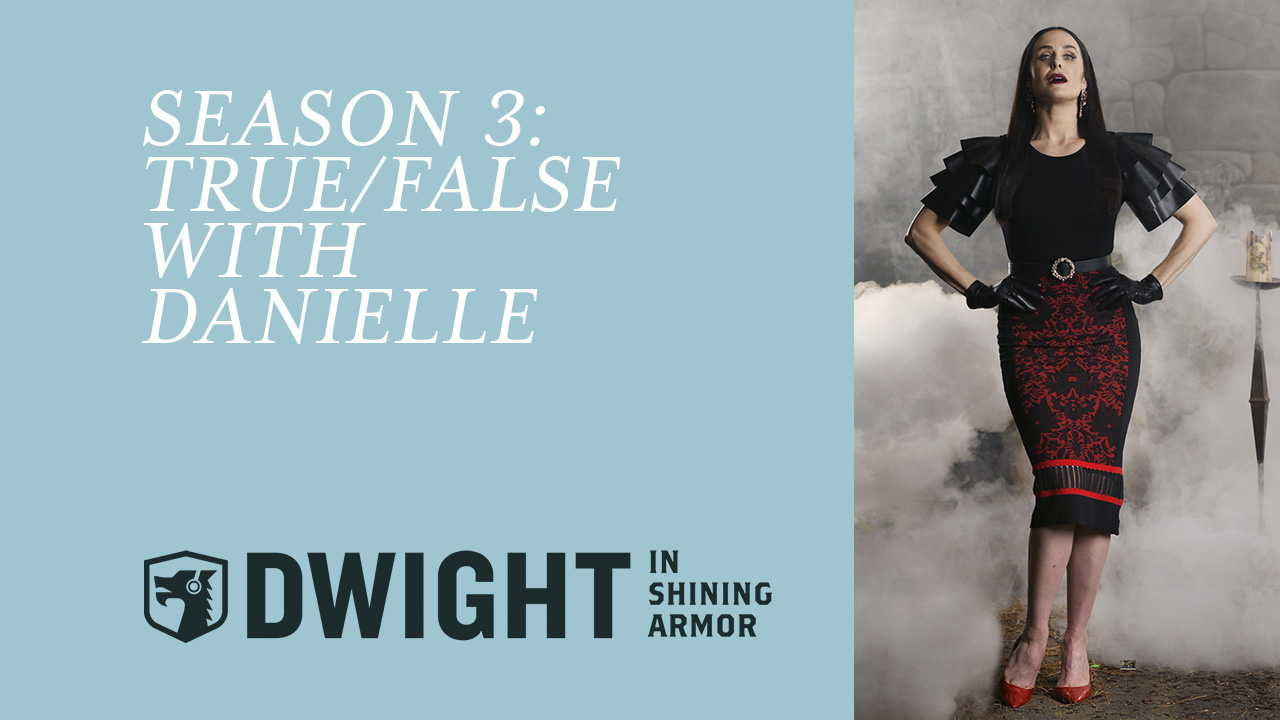 True/False with Danielle
Dwight in Shining Armor's Hexela is as slippery as they come. You're less likely to get a straight answer from her than from a snake.
But what about Hexela's actor, Danielle Bisutti? Will she tell it how it is? Watch the video below to find out!
True/False with the Rest of the Cast
You've heard Danielle's take, now find out what Joel, Sloane, and Caitlin are thinking!
Watch Dwight in Shining Armor Season 3
Season 3 Episode 3 is out, and it just might put a little pep in your step. Or a lot. Actually, things get quite dangerous. See the full episode on demand right HERE.