Grace Notes: Spotify Playlist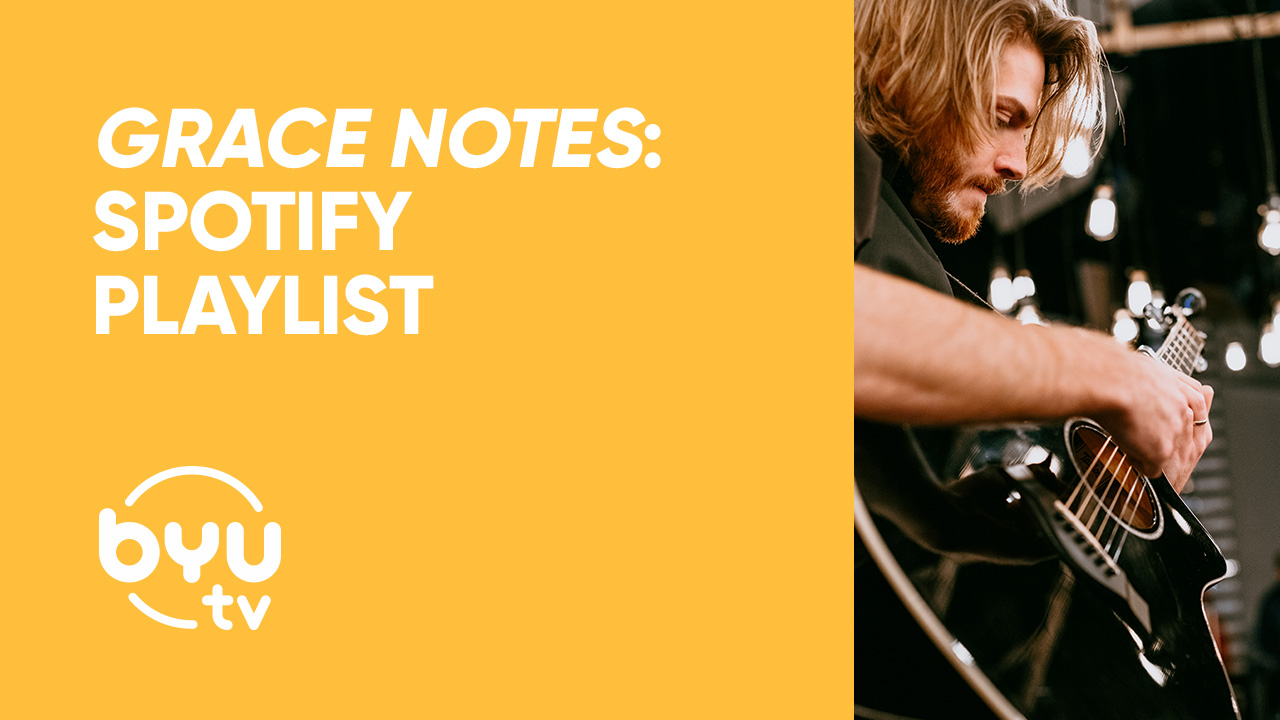 Grace Notes Playlist
By the end of Grace Notes Season 1, dozens of musicians will have brought their spiritually powerful music to BYUtv.
Now you can listen to music from almost all the artists of the season with our Grace Notes Spotify playlist!
So throw on your headphones or crank up your car stereo and get ready to fall in love with these songs.
No Spotify? No Problem.
If you don't have Spotify, no worries! Use the playlist below to see what songs are on our Grace Notes playlist and download them yourself on Apple Music, YouTube, or whatever platform you use to listen to music.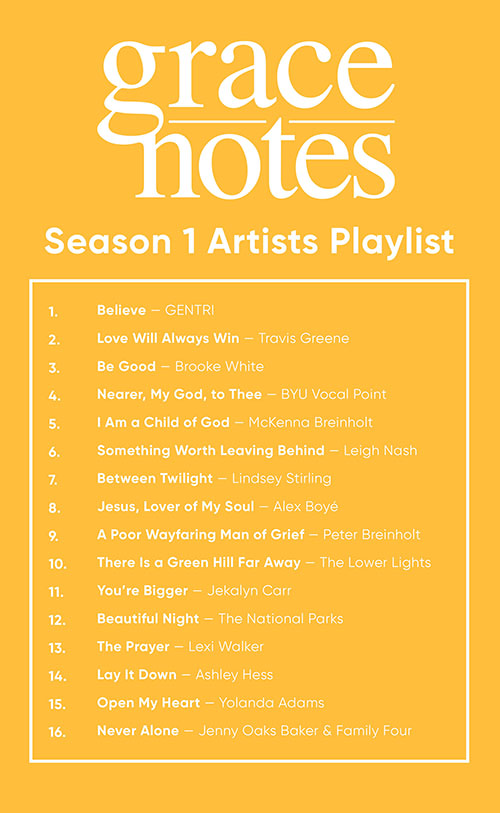 If you are a Spotify user, be sure to follow BYUtv for easy access to our playlists! We're excited to frequently roll out new playlists for BYUtv shows and hope you'll listen in with us.
Watch Grace Notes
With new Grace Notes episodes every Sunday at 1 ET | 10 PT, there's good stuff headed your way. For an authentic mix of song and spirit, watch the show for free on the BYUtv app or right HERE.