Making Good: Dog Grooming Tips with Kirby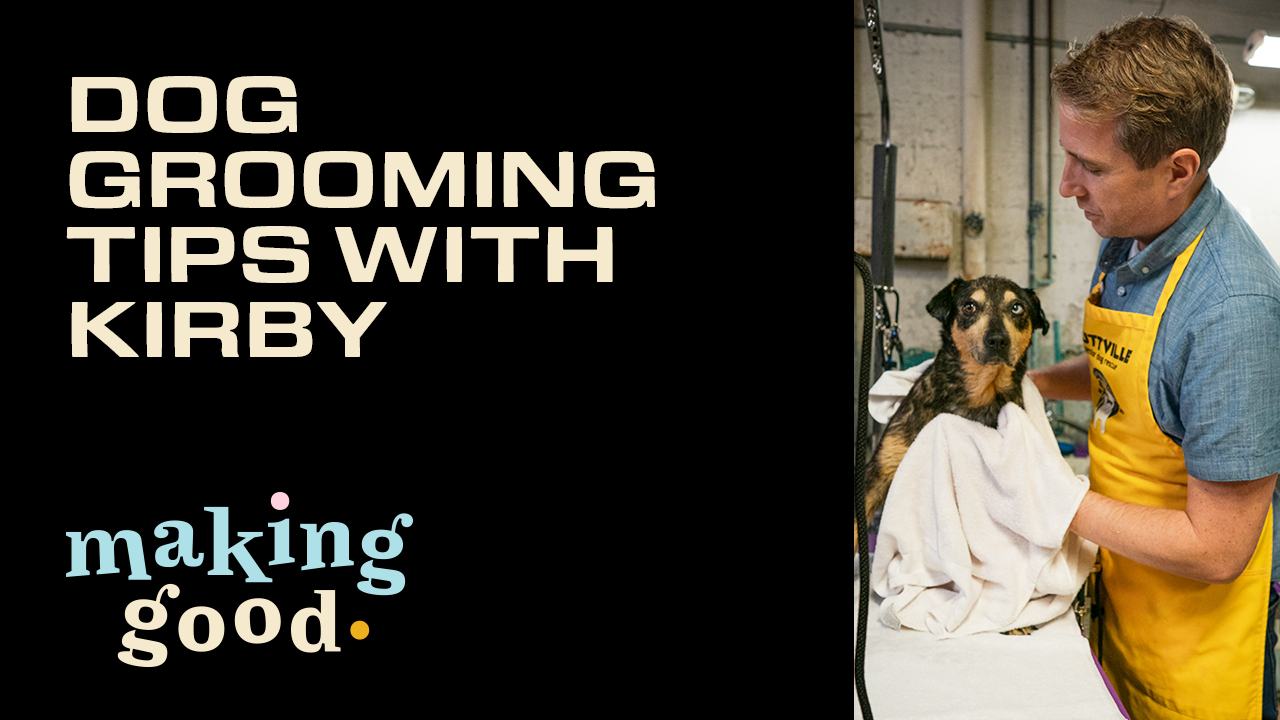 Dog Grooming Tips with Kirby
Dog grooming can be tricky, but—doggone it!—Kirby's going to learn. Watch below as Making Good takes a pup to the spa to get pretty.
BONUS: Dog Acupuncture Tips with Kirby
This video is on point! Whether you are scared of needles or not, you'll love the puppy in this bonus Making Good clip and love how this procedure eases her pain.
More Tips with Kirby
Click HERE to check out Kirby's scuba tips.
Watch Making Good
Catch the rest of Kirby's puppy experience in Episode 4!