Pre-Finale Recap: Season 4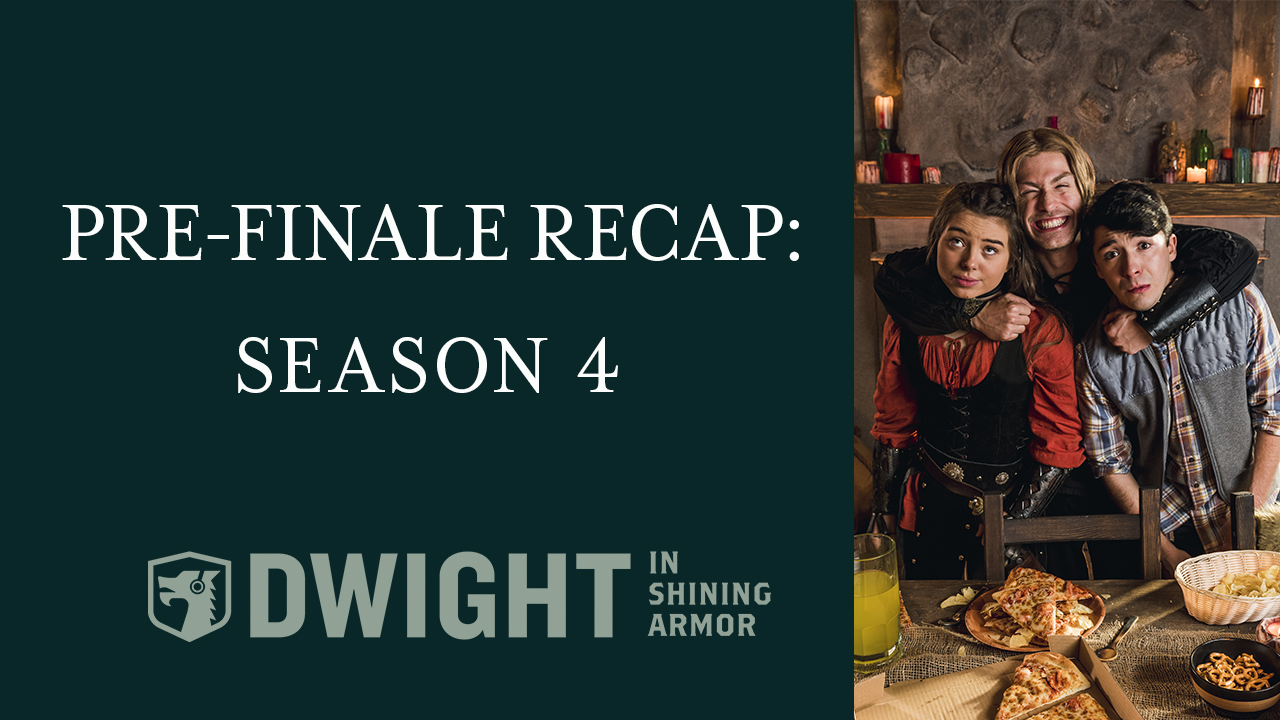 Dwight in Shining Armor Season Four Recap
Picking out our favorite Dwight in Shining Armor episodes is hard. Like, really hard. With so many great Season 4 episodes to choose from, highlighting just a few makes our insides feel like a bad batch of biffels. But just like our recaps of Seasons 1 through 3 (which you can read HERE, HERE, and HERE), we'll keep our love for Dwight to a minimum, once again. Sigh.
By now should you know the story of how Dwight (Sloane Morgan Siegel) accidentally broke the Champion Spell and awakened Princess Gretta (Caitlin Carmichael)? (No? Stop what you're doing and watch the first episode.) In the Season 4 opener, Chlodwig (Evan Hofer) recounts what happened to him on that fateful day when Dwight kissed Gretta and everything changed.
This episode is one big fun meanwhile/elsewhere that recreates the pilot episode and gives us some delicious new details (like what Hexela (Danielle Bisutti) was up to). From start to finish, this is Chlodwig's episode, and we're here for every minute of it. (Oh, and the opening credits narration by Chlodwig? Genius.)
Let's be honest: who doesn't love watching old people and a ghost play dodgeball? In true Dwight fashion, Dwight unwittingly summons a big and nasty (and invisible!) Viking named Kirk the Berserker (Gregory Kelly) to Nana's (Bonita Friedericy) dodgeball game. Needless to say, Kirk's presence complicates things. This episode is fun, funny, and full of heart: turns out, Kirk's quite a softie.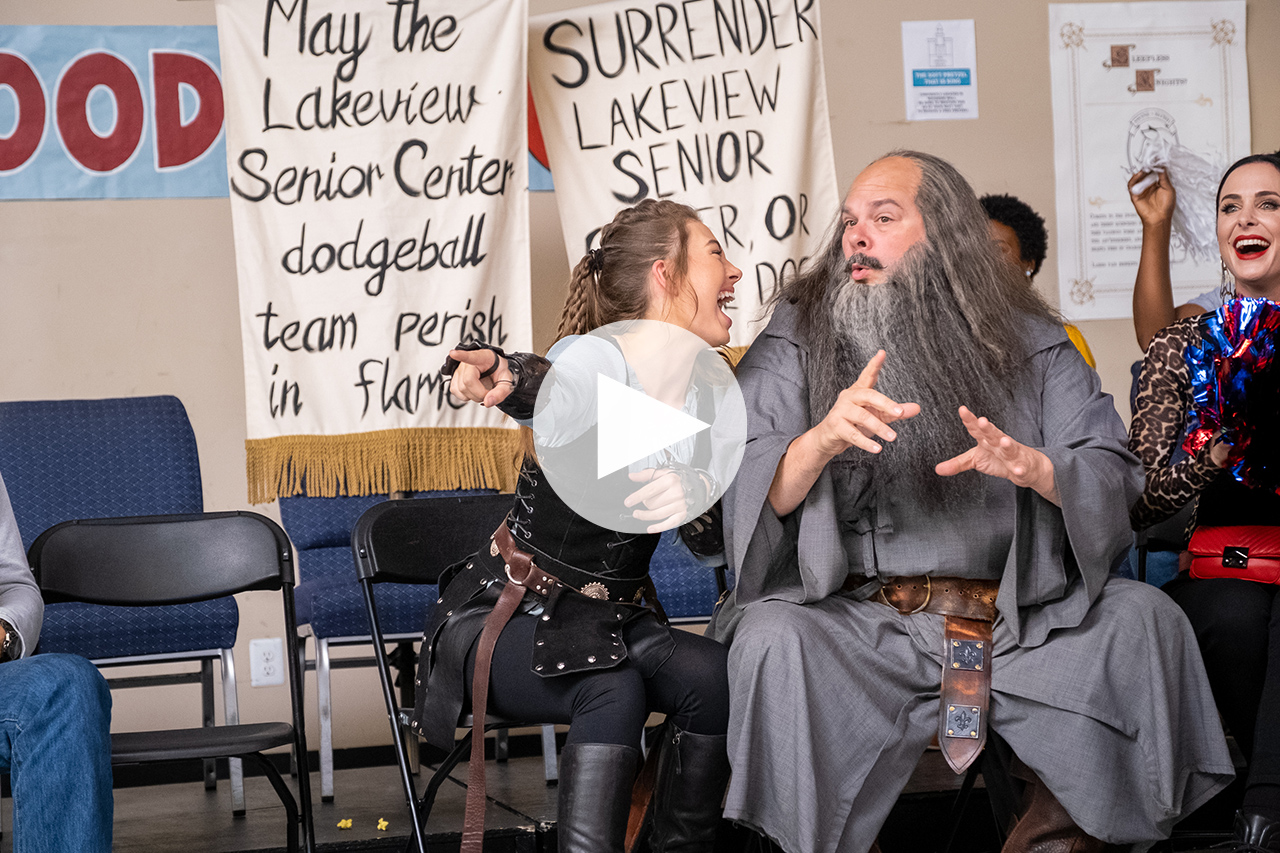 Episode 5: "Smooch"
Magic goes awry, as it is wont to do on Dwight, and this time it's all Hexela's fault: her new lip gloss turns Gretta, Nana, and herself into goats. Baldric (Joel McCrary) seeks help from the Contrarian (Eric Mendenhall), a grating know-it-all whose cryptic clues can reverse the "goatness spell." Add a greedy troll, humans eating grass, and ham-loving Kirk the Berserker ("it's a shank of Hormel!"), and you have one of the best episodes of the season.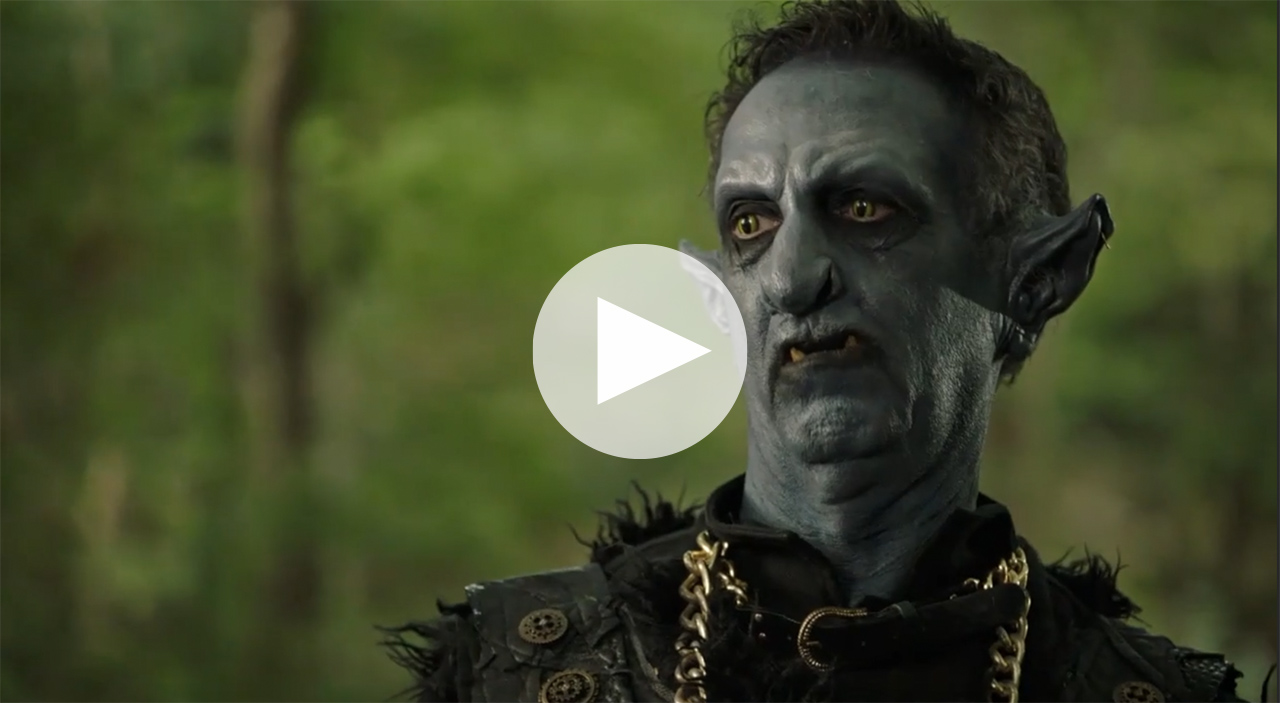 In this episode, we meet Brodogg, Baldric's jerk of a brother (Chris Gann), who's in town for the Mages Assembly (which is basically a wizard shindig). While Baldric endures his brother's obnoxious one-upping, Dwight plays party games with the Grim Reaper (who's far more charming than you would think Death would be).
Pretty soon it's no more fun and games, and Death Himself decides it's time for Dwight to exit mortality. But Gretta, Baldric, and Hexela each decide to sacrifice their life to save the others. It's downright hilarious and genuinely touching. Any show that can make you laugh and cry in the same moment wins our approval.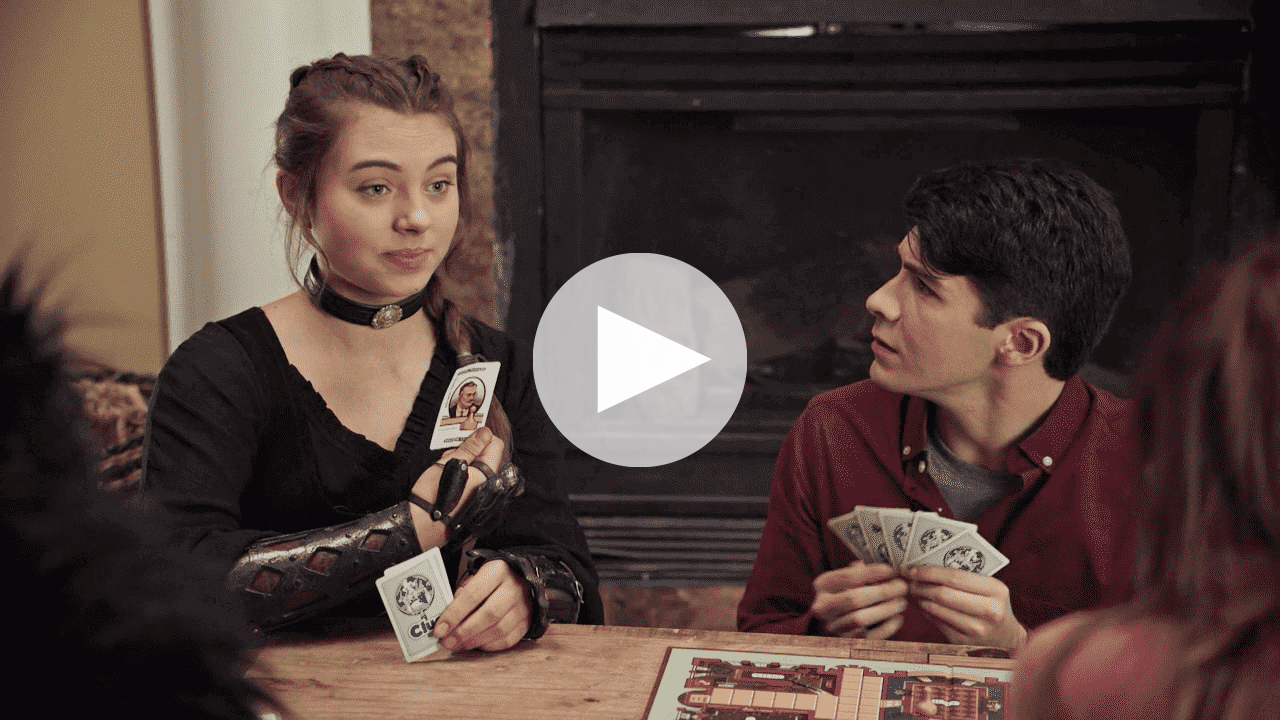 Agnet (McKaley Miller), the marriage-hungry maiden who recently escaped being eaten by a giant, is finally reunited with her (current) true love, Jacopo (Josh Breslow). Before you can say "we're getting married," Dwight and Gretta have planned Agnet and Jacopo's wedding nuptials at the Swine and Swill tavern. But before you can say "are you sure this is a good idea?" things go deliciously awry: Jacopo gets cold feet (but finds a new love, of sorts), Gretta rolls a big wheel of cheese, and Dwight and Chlodwig narrowly escape a fate worse than death.
This episode is bonkers, and we mean that in the best way possible. The jokes fly fast and furiously, and you can't help but laugh at the lunacy of Anget's wedding mishaps. This is peak Dwight in Shining Armor: weird, wonky, and absolutely wonderful.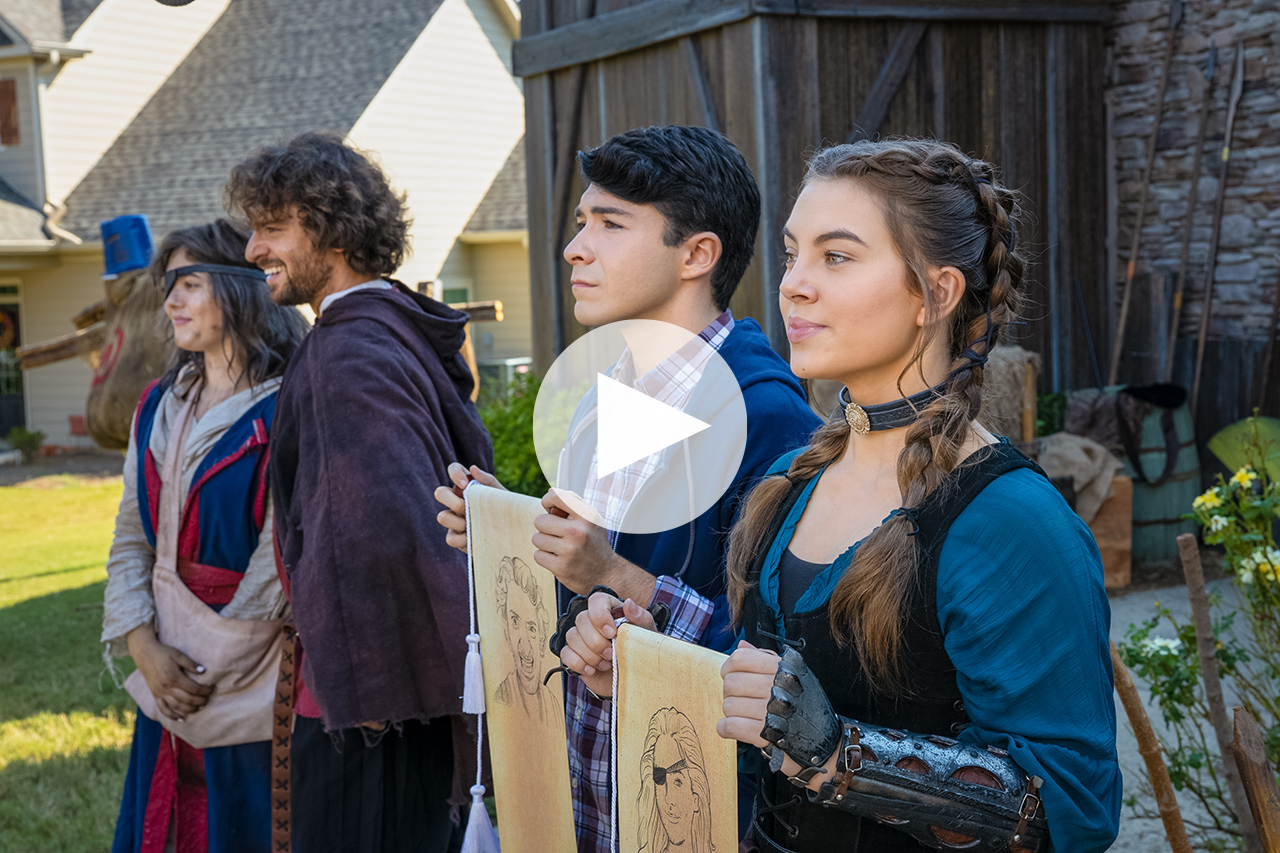 MORE DWIGHT
If you missed the other recaps, check them out HERE.
MARK YOUR CALENDARS
The Series Finale of Dwight in Shining Armor will premiere on BYUtv THIS Sunday, May 23rd at 8:30 ET | 5:30 PT.
Until then, enjoy past episodes of Dwight in Shining Armor on the BYUtv website and don't forget to check back HERE on the blog TOMORROW Wednesday, May 19th for our Season 5 recap! (The last one!)