Quick Fixes with The Fixers: Kirin vs. Braai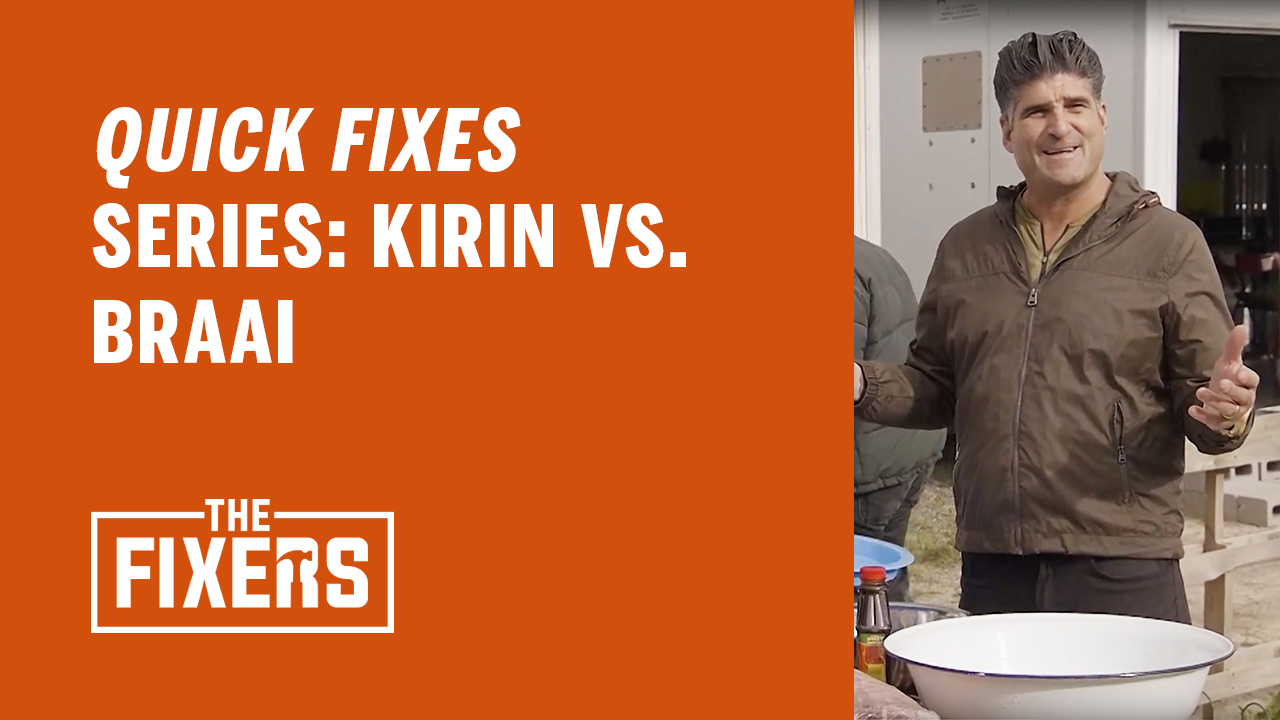 Quick Fix
Sometimes a fix on The Fixers is less of a physical repair and more of a perspective switch, and, boy, does Kirin Stone's perspective get switched when his barbeque-loving palate is exposed to South African braai.
See his braai experience for yourself in the video below!
Watch Episode 6 of The Fixers
Want to see more of The Fixers' experience in South Africa? Catch the full episode of their build at Orchard right HERE.