Operation Awesome: Get to Know Ruby Kate Chitsey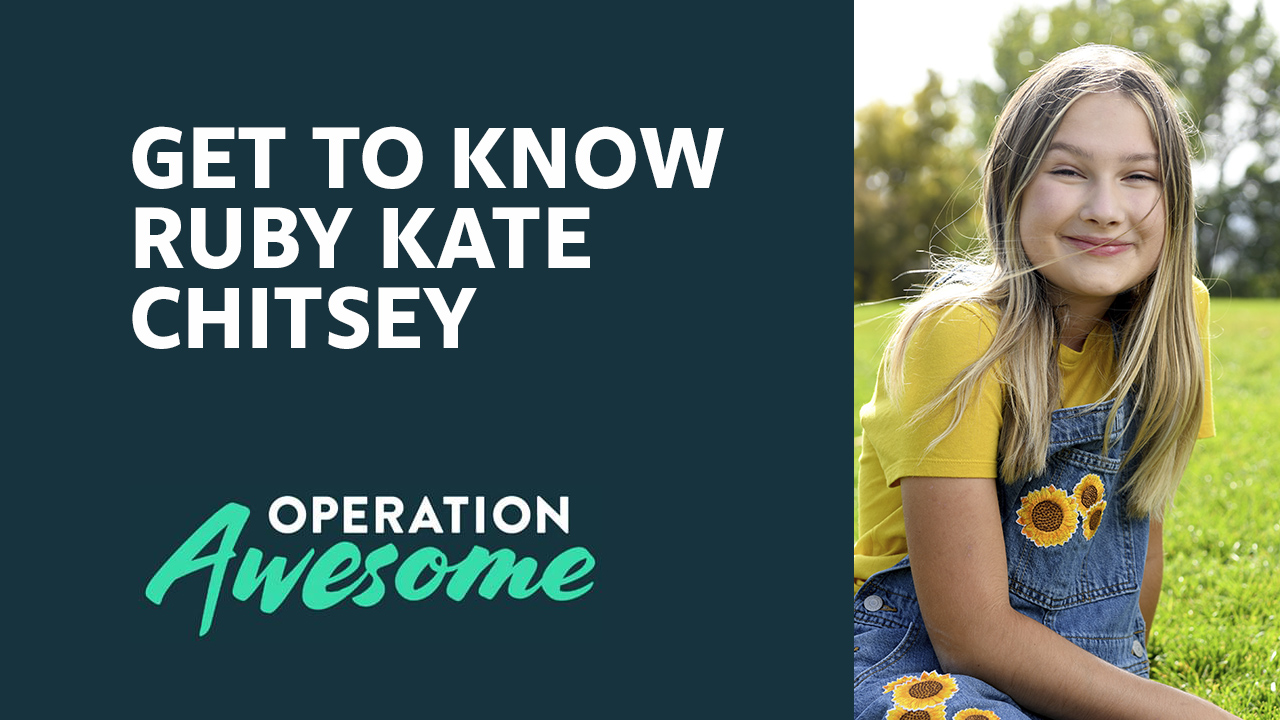 Get to Know Ruby Kate Chitsey
Ruby Kate Chitsey is both peppy and powerful, and she's not afraid of anything! She loves serving in her local nursing homes and has raised over $100,000 to help senior citizens. Now, as a member of Operation Awesome, Ruby's ready to champion the cause of service around the nation.
Watch the interview below to learn more about her!
Watch Operation Awesome
This week the team is headed to the City of Brotherly Love to spread some love of their own. Watch them work HERE. See new episodes Wednesdays at 8 ET | 5 PT.