Operation Awesome: Get to Know Liam Hannon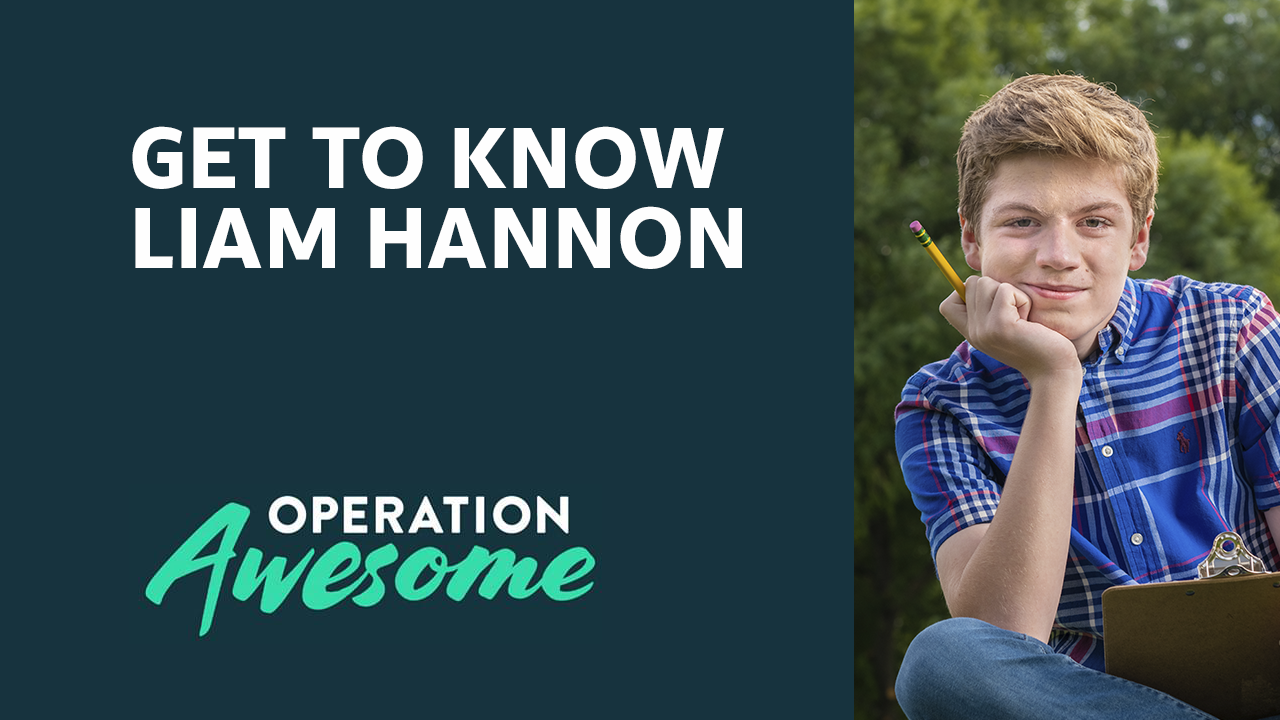 Get to Know Liam Hannon
For Liam Hannon, leadership and lunches go hand in hand. Though only 12 years old, this teen regularly makes hundreds of sack meals for people experiencing homelessness. Now on Operation Awesome, Liam is ready to take his organization skills to the big screen!
Get to know more about Liam's interests and service in the video below!
Meet the Other Super Kids
Watch Operation Awesome
Operation Awesome will be your buddy with this week's new episode. Check it out here. Join us on Wednesdays at 8 ET | 5 PT for another episode where kindness always counts!