Story Trek Trending: An Interview with Bela and Todd
Story Trek Trending Premieres January 22, 2020
Calling all story lovers! We have exciting news for you!
If you're anything like us, you've been glued to your seat as Story Trek host Todd Hansen has trekked across the United States digging up unbelievable stories. Now we are thrilled to announce a new spin-off show: Story Trek Trending!
Host Todd Hansen is joined by co-host Bela Erekson to open up a whole new method of story-finding. Each episode focuses on a single trending topic, and Todd and Bela explore the experiences of the people who make or break the fad. It's Story Trek with an exciting pop-culture twist.
And now, meet new host Bela and learn more about Todd in the interview below!
BYUtv: Tell us 5 random facts about you.
Bela: Oh my gosh. Okay, this dimple can move when I flare my nostrils, and I have a brother and a sister, and I've never had a dog. My favorite color is pink, and my shoe size is six and a half.
Todd: Wow.
Bela: I don't know if you can see it from here, but it's like . . . That's three. I got him to talk.
Todd: I really have never wanted a beard. I can curl my tongue. I love to play football—I can't anymore because of knee surgeries. I've had four knee surgeries. I have four daughters. I'm not good with math. How many am I up to now?
Bela: Like fivish.
BYUtv: What's new on this season of Story Trek?
Bela: I guess I am.
Todd: Bela is new. And on this season, it's the way the stories are found.
Bela: Yeah, I've watched some of the old seasons and they're different from this one in that we have a specific theme or phenomenon. Instead of just being location-oriented, now we're kind of theme-oriented, and that's how we find the stories.
BYUtv: Tell us about the first time you guys met.
Bela: So I show up at the director's house. I didn't know what the show was yet actually, at all. And I got there, and he was there. We had to tell a story. It was a screen test, so he would tell a story, and then I would do sound effects to keep the story going. Then we met, and we just did the story, and we tell stories good, I guess.
Todd: Yeah, we is good storytellers, and we have well grammar.
BYUtv: Bela, what's it like being a new host?
Bela: Honestly, this has been the most incredible, not just career experience, but interacting with people experience I've ever had, bar none. It's just been amazing getting to talk to so many people and find out about their lives. I love talking to people, so this is kind of a dream for me to get to do it as a job.
BYUtv: Todd, what's it like having a co-host?
Todd: She's been great. And because of the new format of the show, it's been really easy to integrate her. She brings a dynamic to the show that I think is needed.
Bela: Loud. That's all I know. And I've been really lucky to have Todd as a co-host, honestly. Just hats off.
Todd: More money out of my pocket, for her saying nice things.
BYUtv: What's a quirk about Todd?
Bela: He can now say the names of different Quidditch equipment, but at the beginning of the season, he could not pronounce them for the life of him. Quaffle.
BYUtv: What's a quirk about Bela?
Todd: She's highly entertaining. She can beatbox. You want to throw some of that out right now?
Bela: Makes sounds. That's it.
Todd: That's it? No, that's not it.
BYUtv: Favorite memories from the season?
Todd: Always for me, it's meeting incredible people and having them share their stories and then doing stupid stuff. I would have never played Quidditch in my life, I guarantee you. It was very difficult, very painful, very taxing.
Bela: Do you still feel that PVC pipe bruising your legs?
Todd: Yes. Oh, man.
BYUtv: Anything you'd like to say to Story Trek fans?
Bela: Thanks for letting me come into this. People really care a lot about what Todd's done. It's made an impact, and I am just really grateful to be able to be a part of it this time around. So, thank you.
Todd: Bela and I will try to get to as many stories as we can, but you need to be able to somehow record your story and the stories of those you love. Because the power of story, as we're trying to prove with the show, is so important. You need to somehow capture your own story.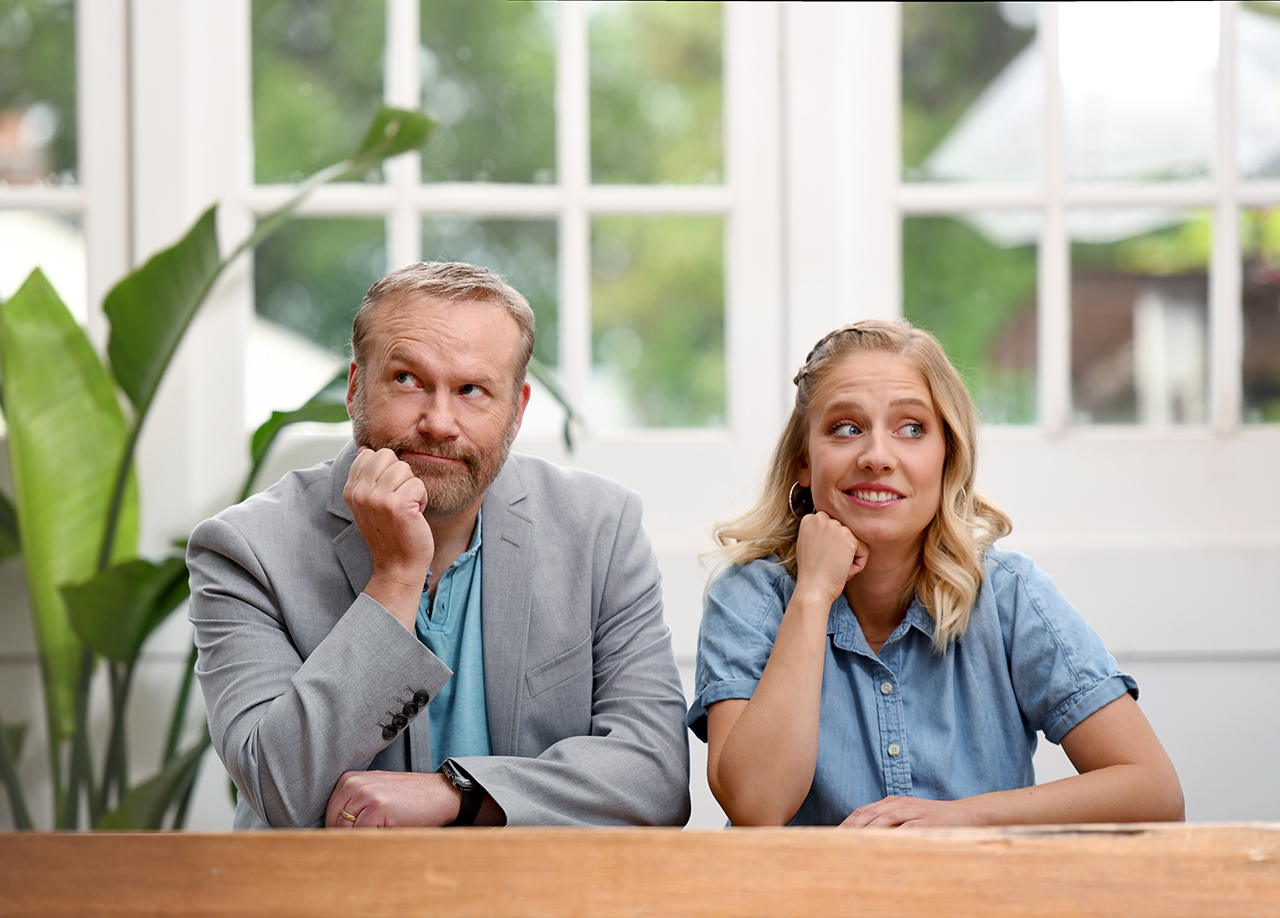 Follow Story Trek on Facebook
Stay tuned for more exciting Story Trek Trending announcements, including a premiere date, on our Facebook page.