Get Ready for the 2021-22 Basketball Season with Mark Pope
WATCH BYU BASKETBALL WITH MARK POPE
Coach Mark Pope has faith that the 2021-22 season could be BYU's year.
The Men's Basketball team is forecast to have possibly the most challenging but rewarding season in BYU history. Pope relayed his excitement at the prospect of this season's success. "If we can do it this year, it will be the first time ever in the history of BYU's glorious tradition of basketball that we finish in the top 25, three straight years. First time ever!" says Pope.
Of the four schools that BYU lost to in the regular 2020 season, only two are ranked ahead of them: USC and Gonzaga. Following their 11-point loss to UCLA in last season's tournament, this year's team is hungry and ready to make a comeback from COVID-19's impact on college sports.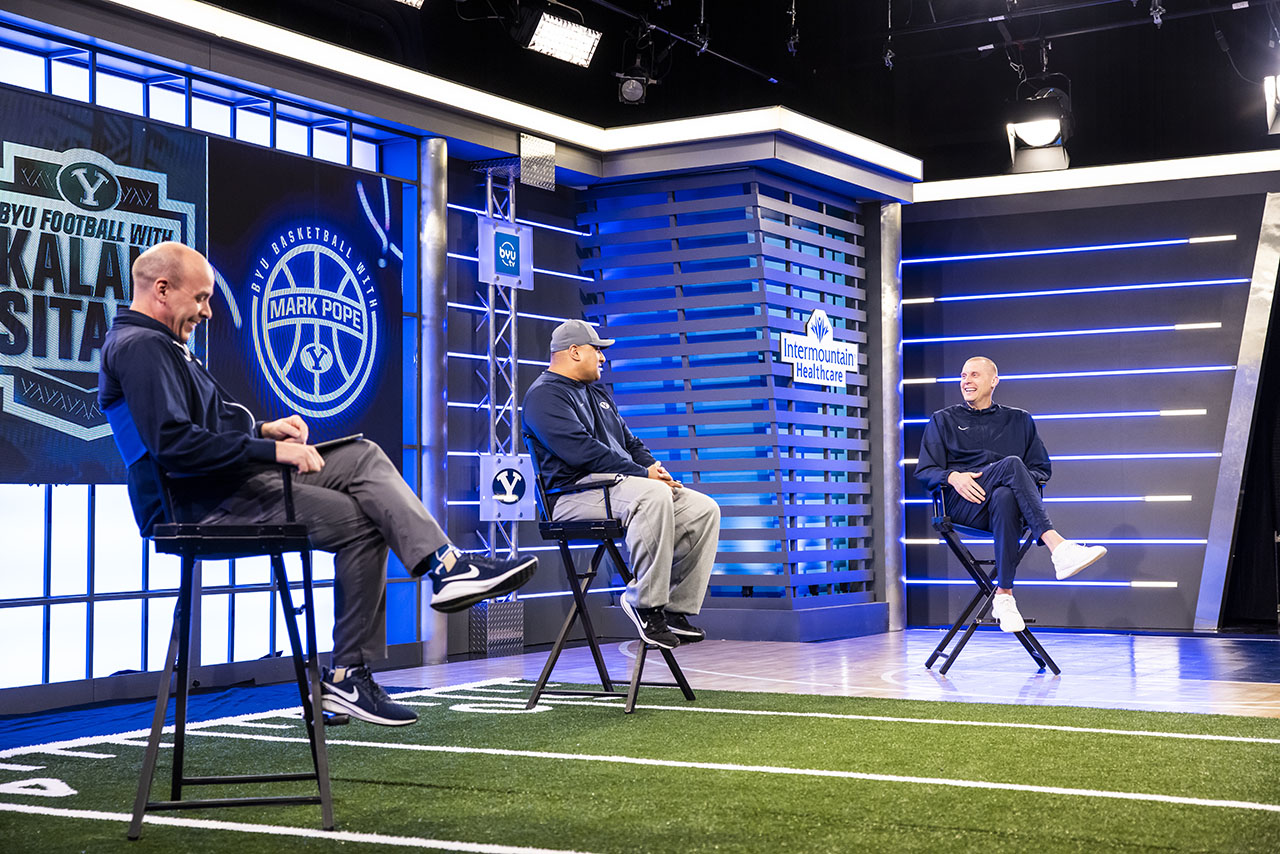 With all this hunger for success on the court, could "third time's a charm" be BYU Basketball's mantra this year? Pope's new recruits, Seneca Knight and Paora Winitana, may be what the Cougars need to keep the winning streak going.
But as newcomers take the court, veteran players graduate, leaving big shoes to fill. Coach Pope has some realities to face. "We have a real veteran feel this time. Not just guys that have been through it with us at BYU, but we've added a couple of transfers who've played massive minutes already in D1 college basketball. "I think [we will be] a little more skilled than we were last year, and we'll have some different challenges. But I think we have an incredibly exciting group."
Pope will join BYU Football coach Kalani Sitake and host Greg Wrubell for special weekly episodes of BYU Football with Kalani Sitake starting tonight November 8th at 6:30 p.m. MT. The new season of BYU Basketball with Mark Pope premieres November 30. Both shows are available to stream on the BYUtv app.