The Wizard of Paws: Election Night Marathon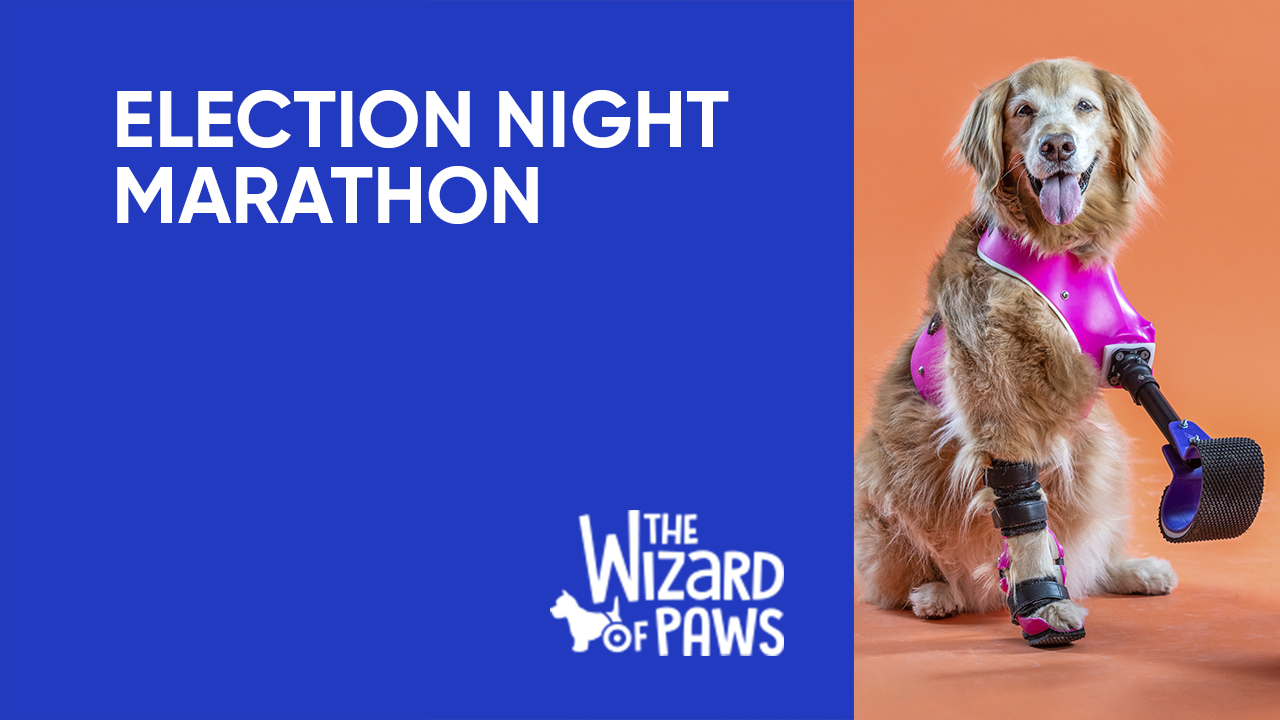 The Power of Pawsitivity
This election night, don't let the polls drag you down! Let the paws cheer you up! That's right, a Wizard of Paws marathon is headed your way to deliver an extra dose of warm fuzzies on Tuesday, Nov. 3rd, from 7 ET | 4 PT to 12:30 ET | 9:30 PT.
Catch a glimpse of the action to come in the video below. Then, scroll down to see the full marathon schedule!
Marathon Schedule
Watch The Wizard of Paws
Don't wait till Tuesday to get some feel-good vibes. All of The Wizard of Paws Season 1 is available to stream right now, right HERE.