Random Acts: How to Donate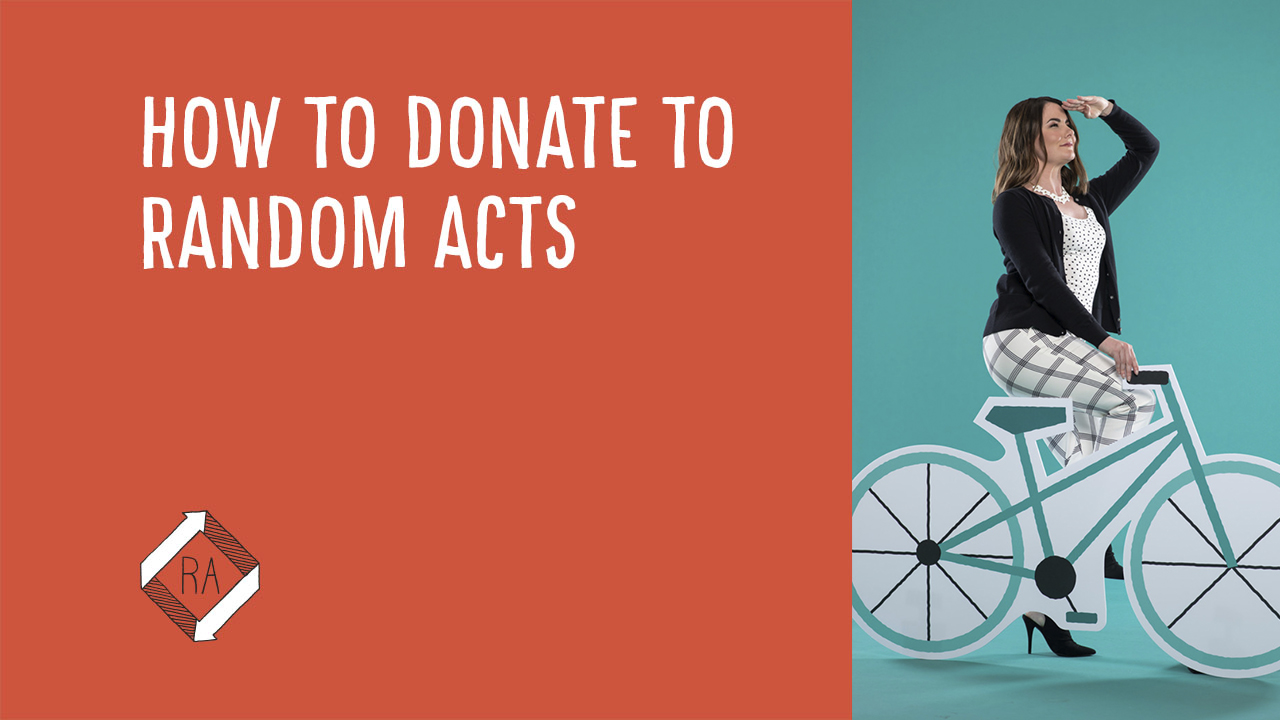 There are so many people out there that need some extra goodness! If you are an individual or business who wants to donate your time, talents, or resources, please visit our donation form by clicking the button below!
If you are not in a position to donate, you can also nominate somene for Random Acts by clicking right here.
#1000RANDOMACTS
Here at Random Acts, we hope that kindness doesn't stop when the show ends, we hope to inspire others to go out and do their own Random Acts! Thanks for everyone who has shared their random acts using #1000randomacts and please, keep sharing the kindness! Click here for more information on #1000randomacts.
CHECK OUT SOME OF OUR FAVORITE RANDOM ACTS
This family of Studio C fans gets the greatest surprise on their daughter's birthday.
Random Acts and BYU Vocal Point team up to bring a musical surprise to some patrons.
This beautiful girl gets to live her dream of being a ballerina!
Can't get enough Random Acts? Subscribe to our YouTube channel, follow us on Facebook, Instagram, Twitter and Spotify, and download these Random Acts BINGO cards!