COUGAR SPORTS: October 26, 2021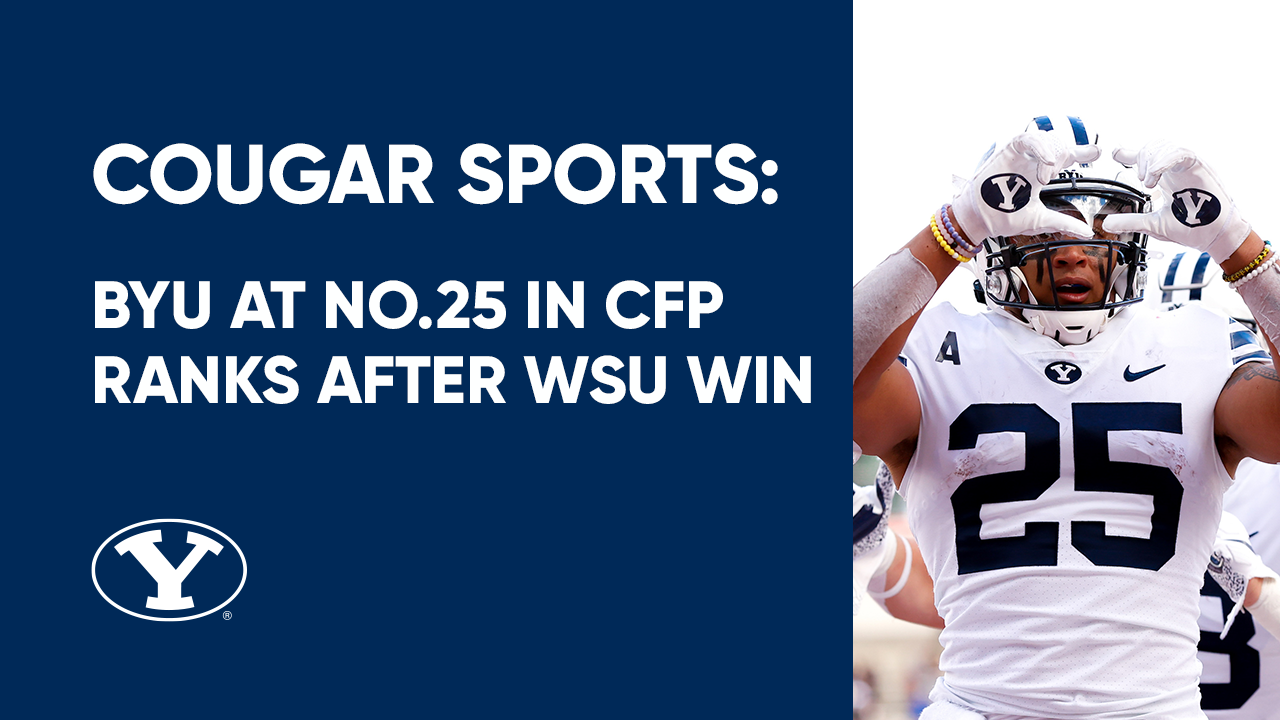 BYU BACK IN CFP TOP 25 RANKINGS AFTER WSU WIN
It was another west coast victory over the weekend as BYU brought home their fourth PAC-12 win of the season against Washington State University (WSU). The Cougars in blue played the Cougars in red, and took the lead with a 21–19 final score. BYU plays Virginia on home turf this weekend at 8:15 P.M. MDT. Make sure to watch BYUtv's Countdown to Kickoff before the game to get a behind-the-scenes look at our opponents, and BYU's favorite players.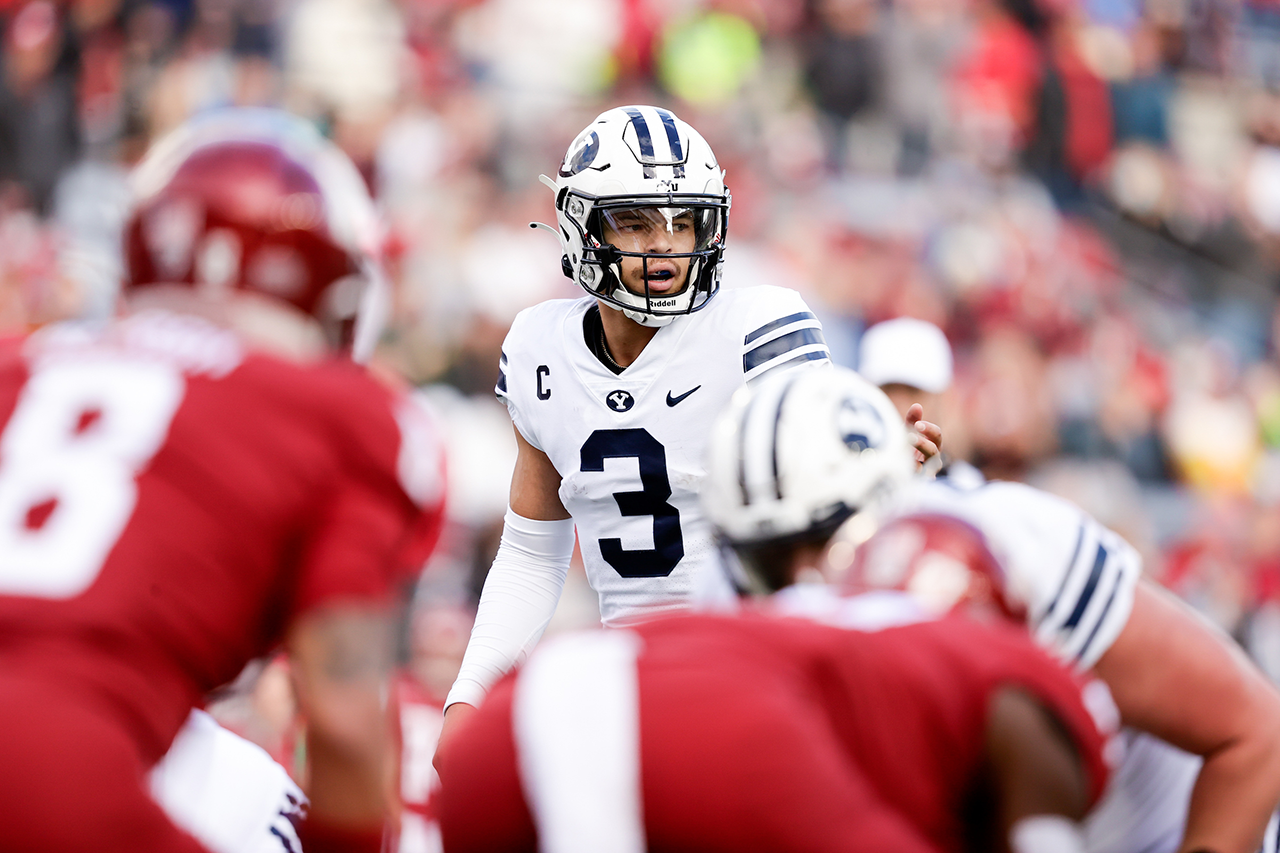 FOOTBALL
BYU's two-week losing streak came to an end with a win against the WSU Cougars. It and ended with a closer score than some had predicted. It could have been even closer if WSU hadn't failed a two-point conversion in the third quarter that ultimately gave BYU the upper hand.
The first quarter started out a little differently than other games did earlier in the season. WSU gained the upper hand with the first touchdown of the game, but it didn't take too long for BYU to catch up. After a few fumbles against Boise State, Lopini Katoa brought home a touchdown for the Cougs, making the score even at the close of the first quarter.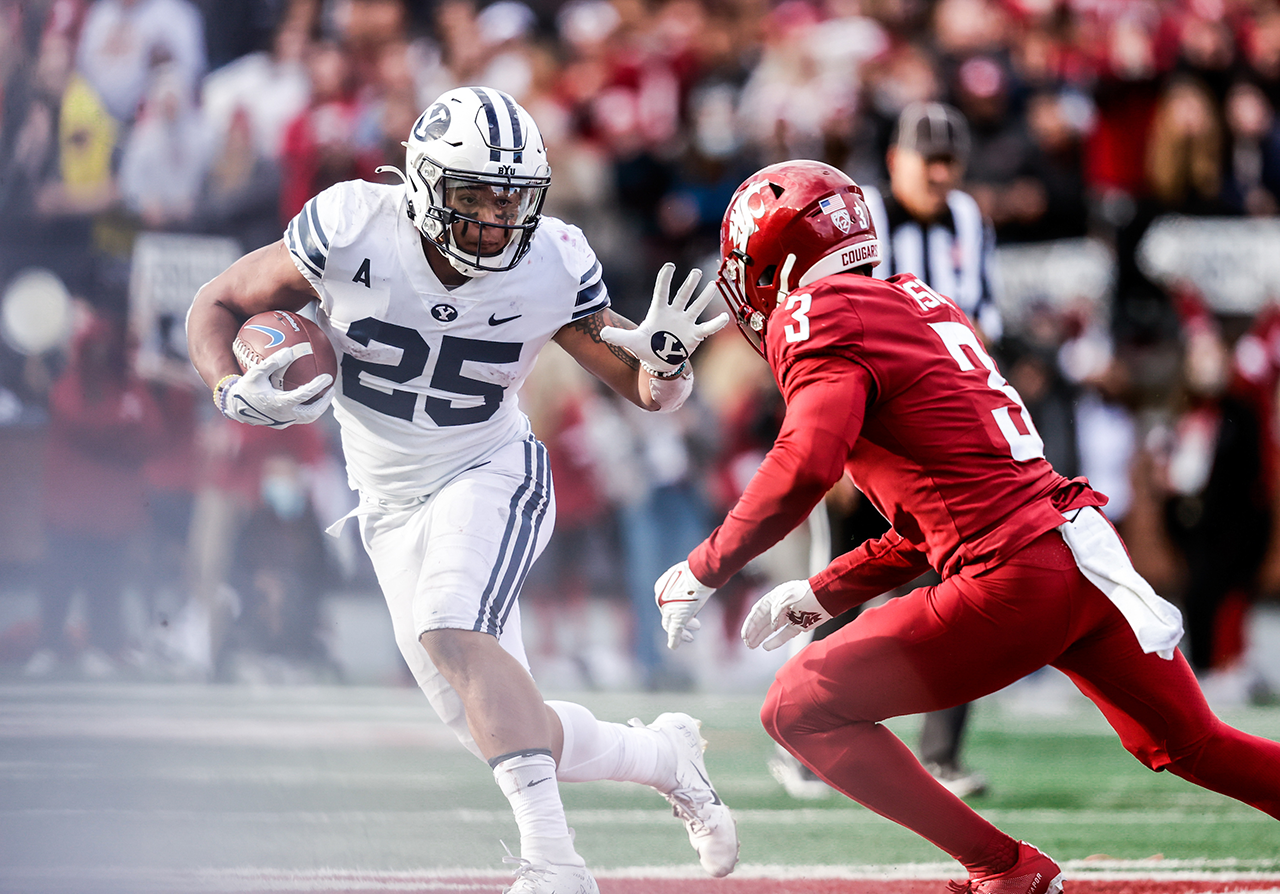 The second quarter was quiet, with neither team putting any points on the board. That soon changed in the third quarter when BYU's steam train of a running back, Tyler Allgeier, proved once again why he's such an asset to the team, scoring a touchdown for the Cougs. WSU was on BYU's tail, scoring a touchdown for themselves shortly after. In an attempt to get ahead of BYU, WSU went for a two-point conversion instead of the normal kick for the extra point. BYU stopped them in their tracks, and the Cougars in Red were unsuccessful at gaining any points.
Allgeier scored another touchdown in the fourth, followed by WSU once again. But with the ball in BYU's possession as the clock ran down the remaining minute, the game was over, and BYU took the win.
BYU's game against Virginia on Saturday night will be a special one, as former head coach Bronco Mendenhall steps back into LaVell Edwards Stadium. Mendenhall is Virginia's head coach, and was succeeded by Kalani Sitake, who recently had his contract extended.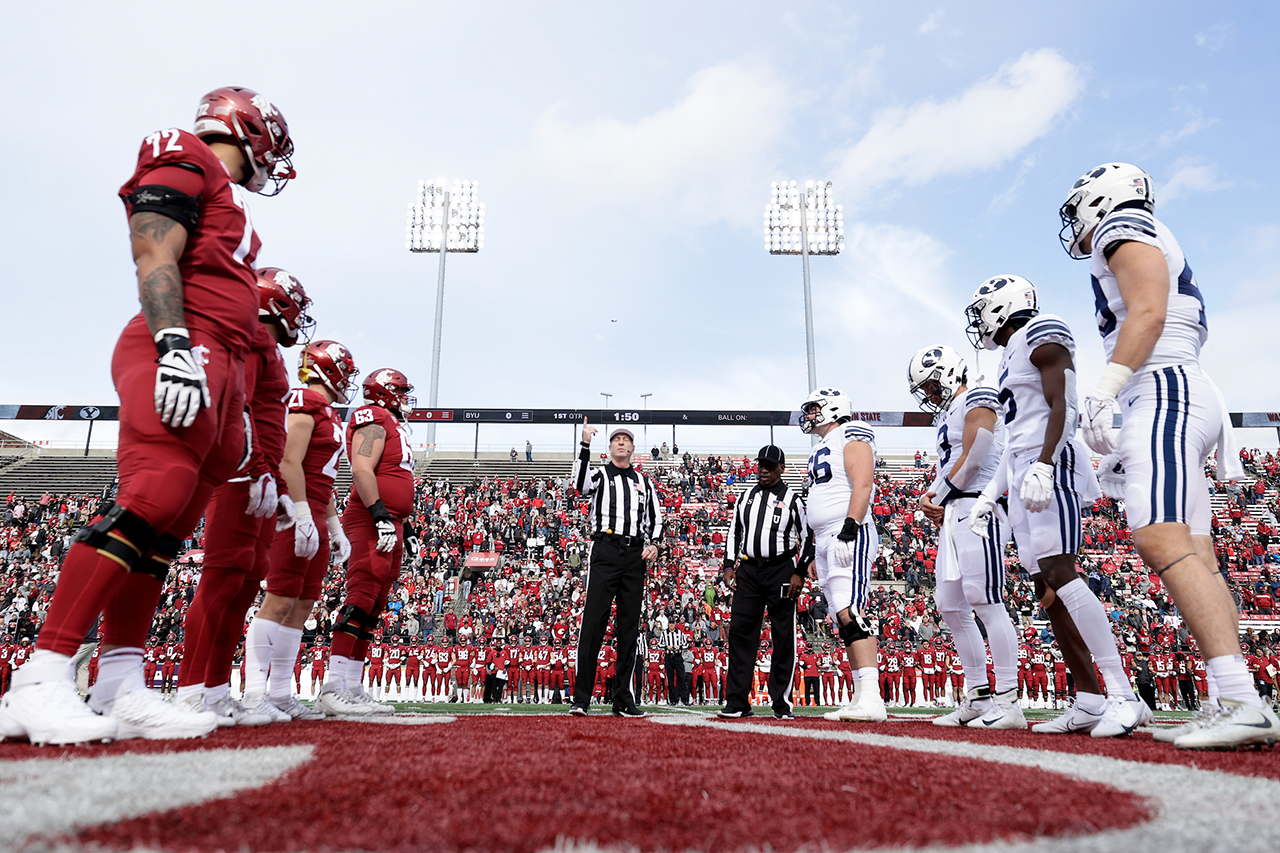 WOMEN'S SOCCER
It was another week of wins for the BYU Women's Soccer team. With an away game against San Francisco, and a home game against Loyola Marymount, BYU proved themselves as a force to be reckoned with. BYU won 3–1 against San Francisco, and 2–0 against LMU. BYU is jumping up the NCAA D1 ranks, and is currently ranked 11th. Will BYU rank even higher after they oppose Santa Clara this weekend in another road game? Tune in to BYURadio to find out!
WOMEN'S VOLLEYBALL
The Women's Volleyball team is unbeatable! The Cougs played San Diego over the weekend and won 3–0. BYU has won every home match they've played this season, and has only lost one game this year. The Cougs are predicted to continue their winning streak, and will play San Francisco in Provo on Thursday, and Santa Clara on Saturday. Both games will be in Provo, and can be viewed on BYUtv.