COUGAR SPORTS: September 9, 2021
THE WINS KEEP ROLLING IN!
There's nothing quite like football being back, and the Cougars are off to a great start with BYU's game against Arizona over the weekend. Allegiant Stadium was packed to the brim and even broke the record for the "Largest Crowd at a College Football Game in Nevada." Want to catch up on the behind-the-scenes details you may have missed? Download the BYUtv app and don't miss After Further Review, Coordinator's Corner, or Countdown to Kickoff this week as we prepare for the BYU vs Utah rivalry game on Saturday.
FOOTBALL: EIGHT IS GREAT TO DOMINATE
The Cougars beat out the Arizona Wildcats at Allegiant Stadium by eight points on Saturday, ending the night at 24-16. Decked head-to-toe in a new royal blue uniform combination, the Cougs brought their A-game to their first fan-attended game since the beginning of the COVID-19 pandemic.
With BYU's offense taking the Wildcats for a spin, Tyler Allgeier scored the first touchdown of the season, and Neil Pau'u gave Arizona's defense a run for their money. BYU faced some serious setbacks early in the game with two stadium-silencing injuries. Cornerback Keenan Ellis sustained a head injury in the first five minutes that saw him unresponsive on the field. After admission to hospital, Ellis is making swift progress and is now following concussion protocols. Star wide-receiver Gunner Romney sustained a leg injury after a sideline tackle and is hoped to make a quick recovery.
Next up, you won't want to miss the BYU vs Utah rivalry game this weekend. Can the Cougs bring Utah's 10-year winning streak to a halt? Tune in to BYU Sports Nation daily, and Countdown to Kickoff before every game to stay up-to-date with our favorite football team.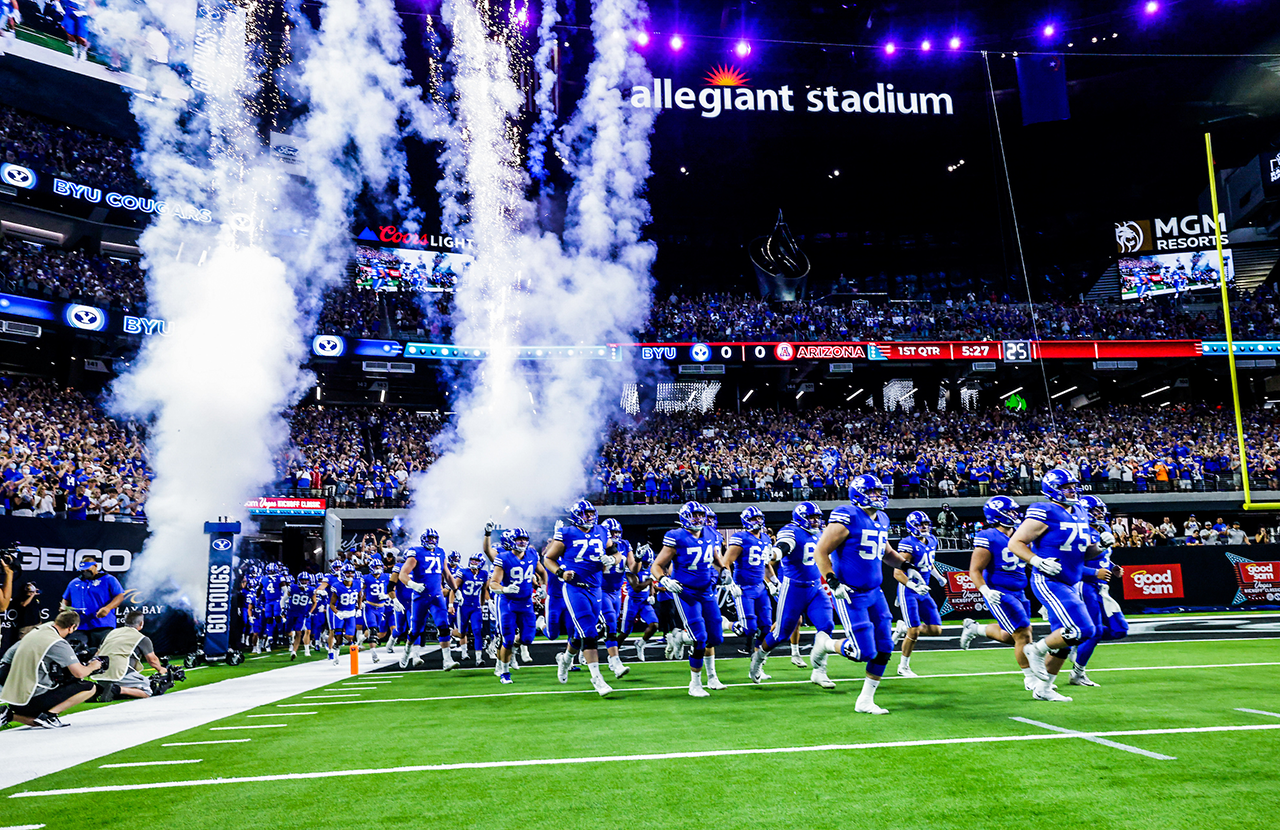 WOMEN'S SOCCER TAKING BACK THE 'W'
After a disappointing loss to Arkansas on the road last week, BYU came back with a vengeance on home turf, with a 7-0 win against Marquette. "The girls just came out on fire and showed a lot of composure," said head coach Jennifer Rockwood. But it wasn't just a few players on fire; all seven goals were scored by seven different players. Upcoming games include Missouri and Idaho State here in Provo, giving the Cougs a home field advantage. Stream the games live from the BYUtv app if you're on the go, or from the comfort of your own living room!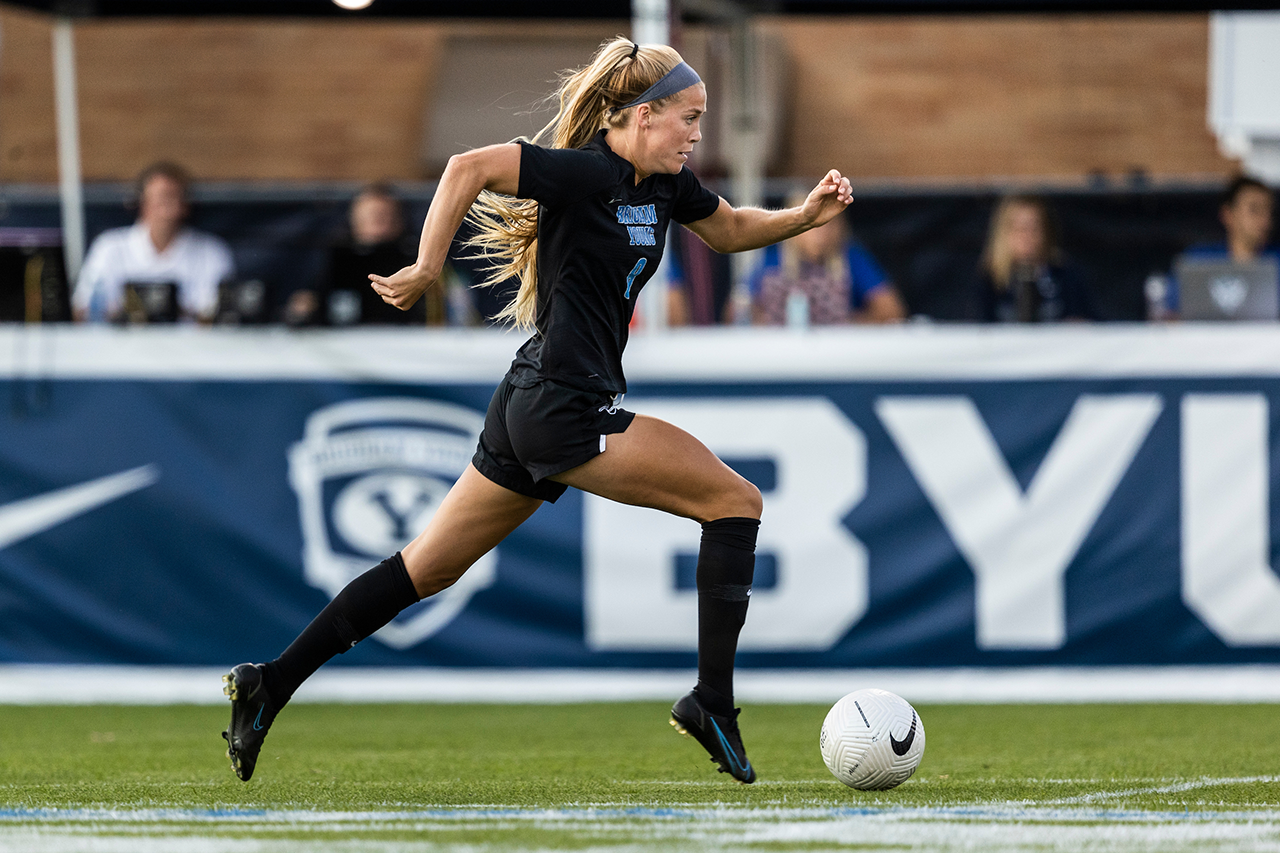 WOMEN'S VOLLEYBALL REMAINS UNDEFEATED
Women's Volleyball tallied two more wins this weekend, keeping them undefeated this season. Dixie State and Michigan State both crumbled under the pure talent and drive of the BYU team, with both games ending in a 3-0 victory for the Cougs. Upcoming games against Bowling Green State University, University of Pittsburgh, High Point University, and University of Utah will keep the Cougars busy this week. Can the winning streak continue? Make sure to watch each match live on BYUtv to be the first to know!