Cougar Sports: BYU vs Portland
Hey, Coug fans! We hope you're ready to roar as you cheer on our BYU athletes this week, because we've got a great lineup of Cougar Sports for you!
MEN'S BASKETBALL
Make sure you catch the BYU men's basketball team as they take on teams at the home front here in Provo. This week, they're facing off with Portland and Santa Clara, and they need YOU there at the games to cheer them on to victory!
Thursday, January 10
Saturday, January 12
Don't forget, you can also listen to the games on BYU Radio or listen to the podcasts on iTunes!
WOMEN'S BASKETBALL
After two more great wins against Pepperdine and Loyola Marymount last week, the BYU women's basketball team is heading to California to take on Pacific and Saint Mary's! Be sure to catch the live broadcasts of the games!
Thursday, January 10
Saturday, January 12
MEN'S VOLLEYBALL
Welcoming in a new season is the BYU men's volleyball team, and this week they're taking on Ohio State and Ball State in Provo! Don't miss your chance to rise and shout during their games at the Smith Fieldhouse!
Thursday, January 10
Saturday, January 12
WOMEN'S GYMNASTICS
Friday, January 11
BYU BASKETBALL WITH DAVE ROSE
Hang out with Coach Rose on BYU Basketball with Dave Rose every Tuesday night at 6 pm MT to get the inside scoop on all things Cougar basketball!
Don't miss tonight's episode at 6 pm MT! You can also listen to the broadcast here on BYUradio or the podcast on iTunes!
BYU SPORTS NATION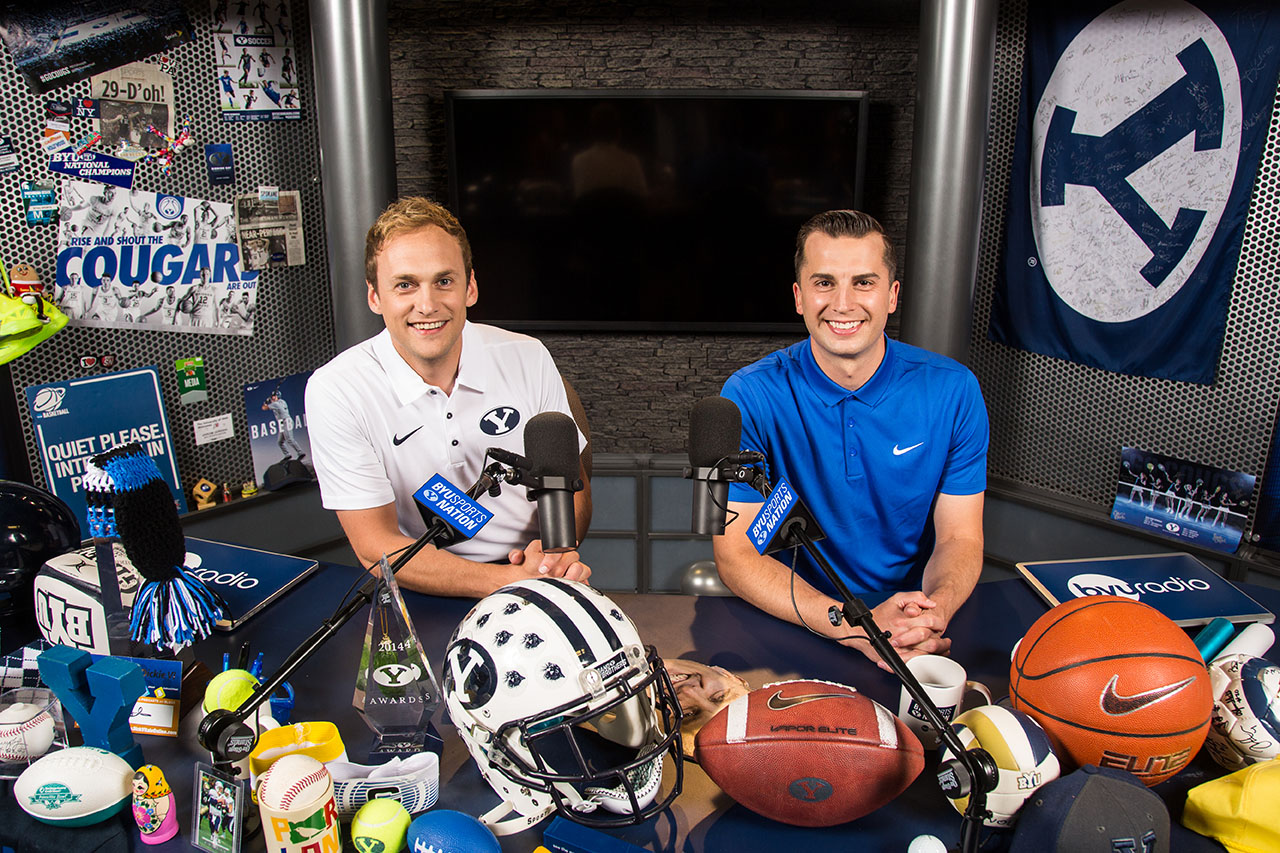 Join BYU Sports Nation hosts, Spencer Linton and Jarom Jordan, as they give you an inside look at everything BYU sports every weekday at 10:00 am on BYUtv! The show is also available on BYUradio, iTunes podcasts, and Spotify.
You can also join the Sports Nation conversation on Twitter or on the BYU Sports Nation Facebook page.
Monday–Friday