Cougar Sports: BYU Basketball vs San Diego
Welcome back, Cougar fans! You won't want to miss this week's lineup of BYU sports—including several games right here in Provo!
MEN'S BASKETBALL
Don't miss the BYU men's basketball team's game this week against San Diego! They are playing right here in Provo, and they can't wait to see the nation's greatest fans cheering them on to victory!
Saturday, March 2
Don't forget, you can also listen to the games on BYU Radio or listen to the podcasts on iTunes!
WOMEN'S BASKETBALL
The BYU women's basketball team scored a win against San Diego, last week, and now they're prepping to take on San Francisco and Santa Clara this week in Provo. Make sure you show your Cougar pride by supporting them at the games!
Thursday, February 28
Saturday, March 2
MEN'S VOLLEYBALL
The BYU men's volleyball team crushed the competition last week in their game against Grand Canyon. Now they're counting on you to root them on as they take on No. 8, Stanford, on Thursday and Saturday!
Thursday, February 28
Saturday, March 2
BYU BASKETBALL WITH DAVE ROSE
Catch BYU basketball's Coach Rose on BYU Basketball with Dave Rose every Tuesday night at 6 pm MT to get the inside scoop on all things Cougar basketball!
Don't miss tonight's episode at 6 pm MT! You can also listen to the broadcast here on BYUradio or the podcast on iTunes.
BYU SPORTS NATION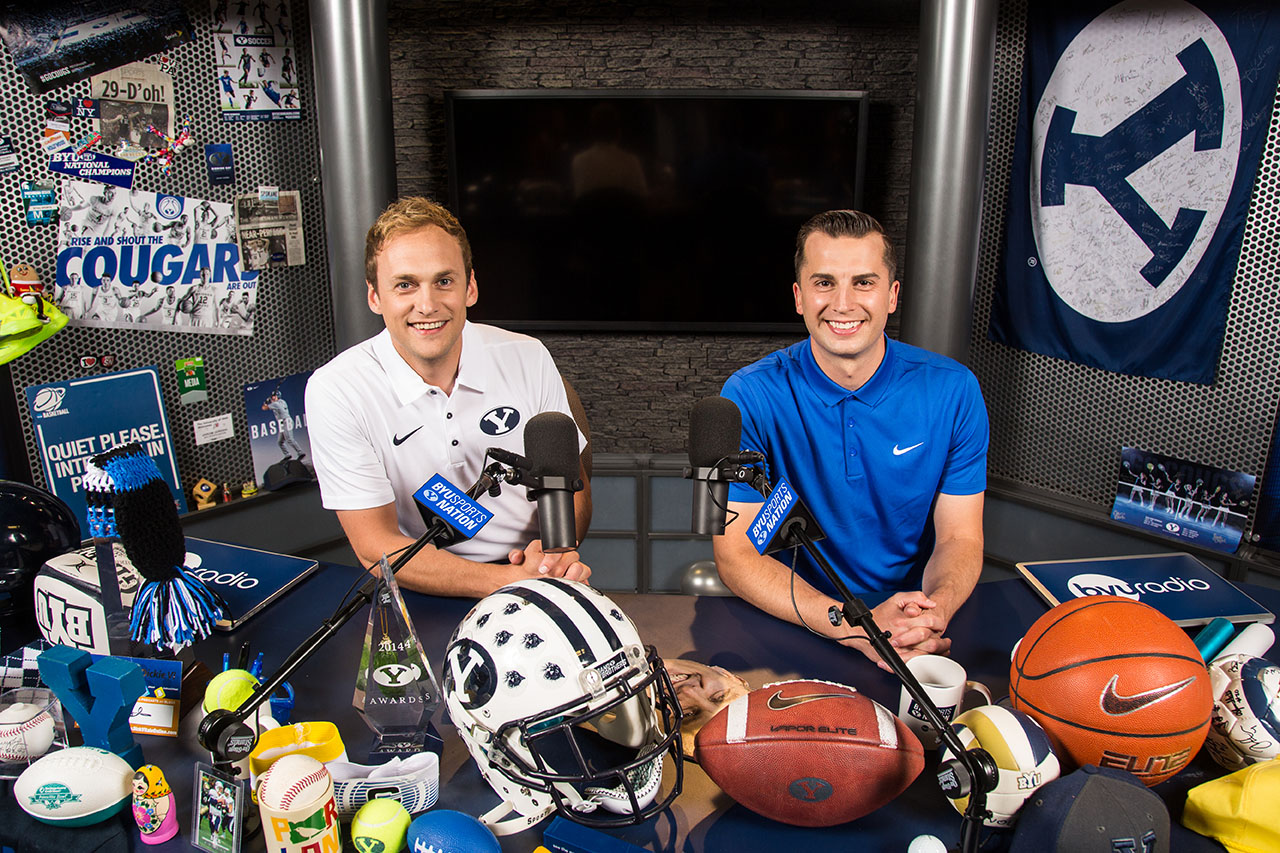 Join BYU Sports Nation hosts, Spencer Linton and Jarom Jordan, as they give you an inside look at all things BYU sports every weekday at 10:00 am on BYUtv! The show is also available on BYUradio, iTunes podcasts, and Spotify.
You can also join the Sports Nation conversation on Twitter or on the BYU Sports Nation Facebook page.
Monday–Friday