Cougar Sports: National Signing Day 2019
Hey there, BYU fans! This week is an exciting week in Cougar sports that you're not going to want to miss. So read on, and go Cougs!
NATIONAL FOOTBALL SIGNING DAY 2019
National Signing Day for the class of 2019 is here, and we're excited to see who will be joining the Cougars on the football field this upcoming season!
Wednesday, February 6
MEN'S BASKETBALL
This week, the BYU men's basketball team is taking on Portland and Pacific. Be sure to grab your BYU gear and go to the Marriott Center on Saturday to cheer the Cougars on!
Thursday, February 7
Saturday, February 9
Don't forget, you can also listen to the games on BYU Radio or listen to the podcasts on iTunes!
WOMEN'S BASKETBALL
The BYU women's basketball team is facing off against two teams this week, Saint Mary's and Pacific! They'll be playing right here in Provo, so don't miss your chance to cheer our Cougars on to victory!
Thursday, February 7
Saturday, February 9
MEN'S VOLLEYBALL
The BYU men's volleyball team is ready to play two more California teams this week in their games against No. 5, Pepperdine, and No. 4, UCLA! Catch the live broadcasts to root for the Cougs!
Wednesday, February 6
Saturday, February 9
BYU BASKETBALL WITH DAVE ROSE
Hang out with Coach Rose on BYU Basketball with Dave Rose every Tuesday night at 6 pm MT to get the inside scoop on Cougar basketball!
Don't miss tonight's episode at 6 pm MT! You can also listen to the broadcast here on BYUradio or catch the podcast on iTunes!
BYU SPORTS NATION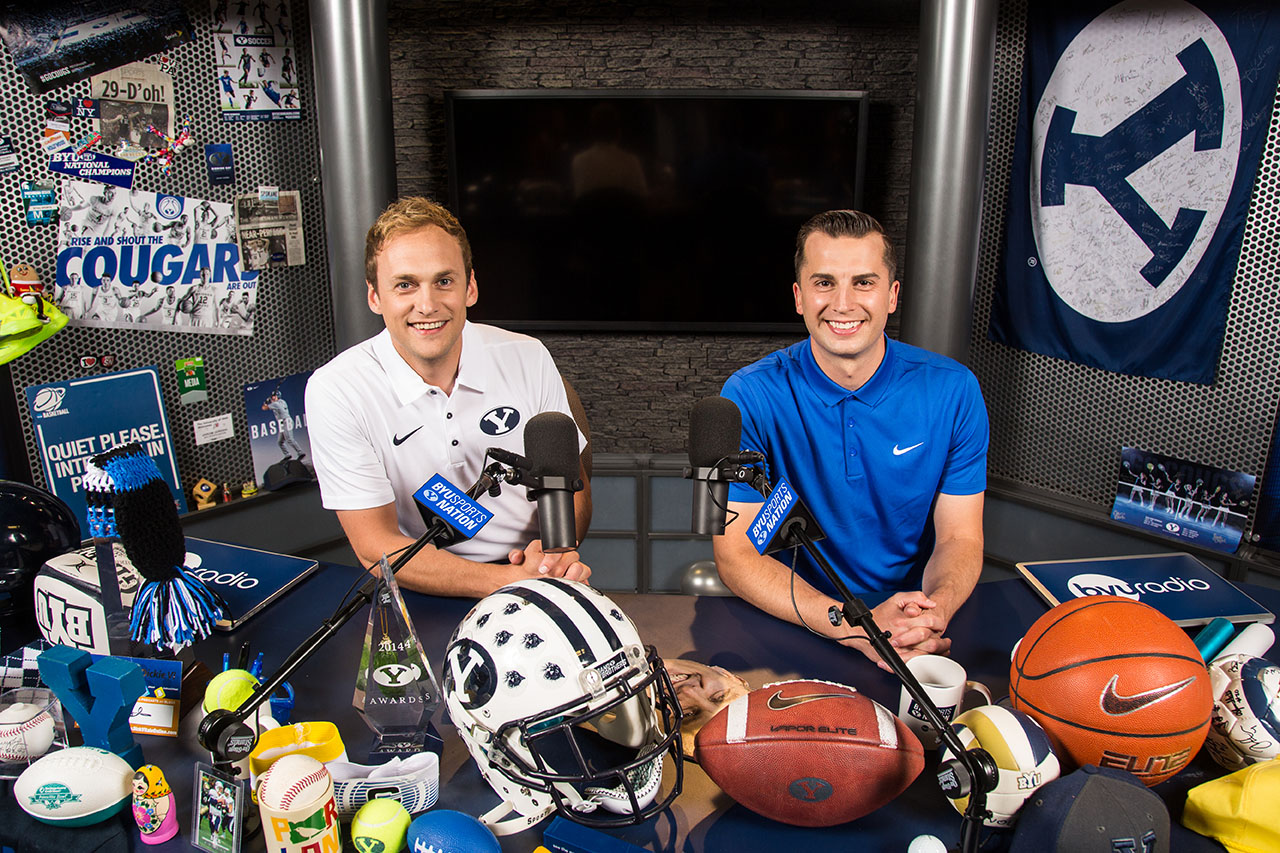 Join BYU Sports Nation hosts, Spencer Linton and Jarom Jordan, as they let you in on all the need-to-know info for BYU sports every weekday at 10:00 am on BYUtv! The show is also available on BYUradio, iTunes podcasts, and Spotify.
You can also join the Sports Nation conversation on Twitter or on the BYU Sports Nation Facebook page.
Monday–Friday