Cougar Sports: BYU Basketball vs Gonzaga
Welcome back, Cougar fans! This week's schedule is chock full of anxiously awaited sports events that you won't want to miss! From the men's basketball game against No.4, Gonzaga, to the women's basketball and men's volleyball teams preparing to add to their amazing winning streaks, there's certainly no shortage of opportunities for you to cheer on your Cougars this week!
MEN'S BASKETBALL
This week, the BYU men's basketball team faces off against No. 4, Gonzaga, right here in Provo. Don't miss your chance to cheer on our Cougars in one of the most intense games of the season! Plus, the team will be taking on Loyola Marymount later this weekend in more exciting hoops action!
Thursday, January 31
Saturday, February 2
Don't forget, you can also listen to the games on BYU Radio or listen to the podcasts on iTunes!
WOMEN'S BASKETBALL
Now on an eleven-game winning streak after having cruised to a ranking in the top 25, the BYU women's basketball team is ready to keep crushing the competition! Cheer them on by watching their games this week against Loyola Marymount and Pepperdine in California!
Thursday, January 31
Saturday, February 2
MEN'S VOLLEYBALL
The BYU men's volleyball team is already dominating their opponents with a No. 3 ranking, a 4–0 record, and wins against the No. 7 and No. 14 teams! Keep cheering them on as they take on No. 9, UC Santa Barbara, this weekend in California!
Friday, February 1
Saturday, February 2
BYU BASKETBALL WITH DAVE ROSE
Hang out with Coach Rose on BYU Basketball with Dave Rose every Tuesday night at 6 pm MT to get the inside scoop on Cougar basketball!
Don't miss tonight's episode at 6 pm MT! You can also listen to the broadcast here on BYUradio or catch the podcast on iTunes!
BYU SPORTS NATION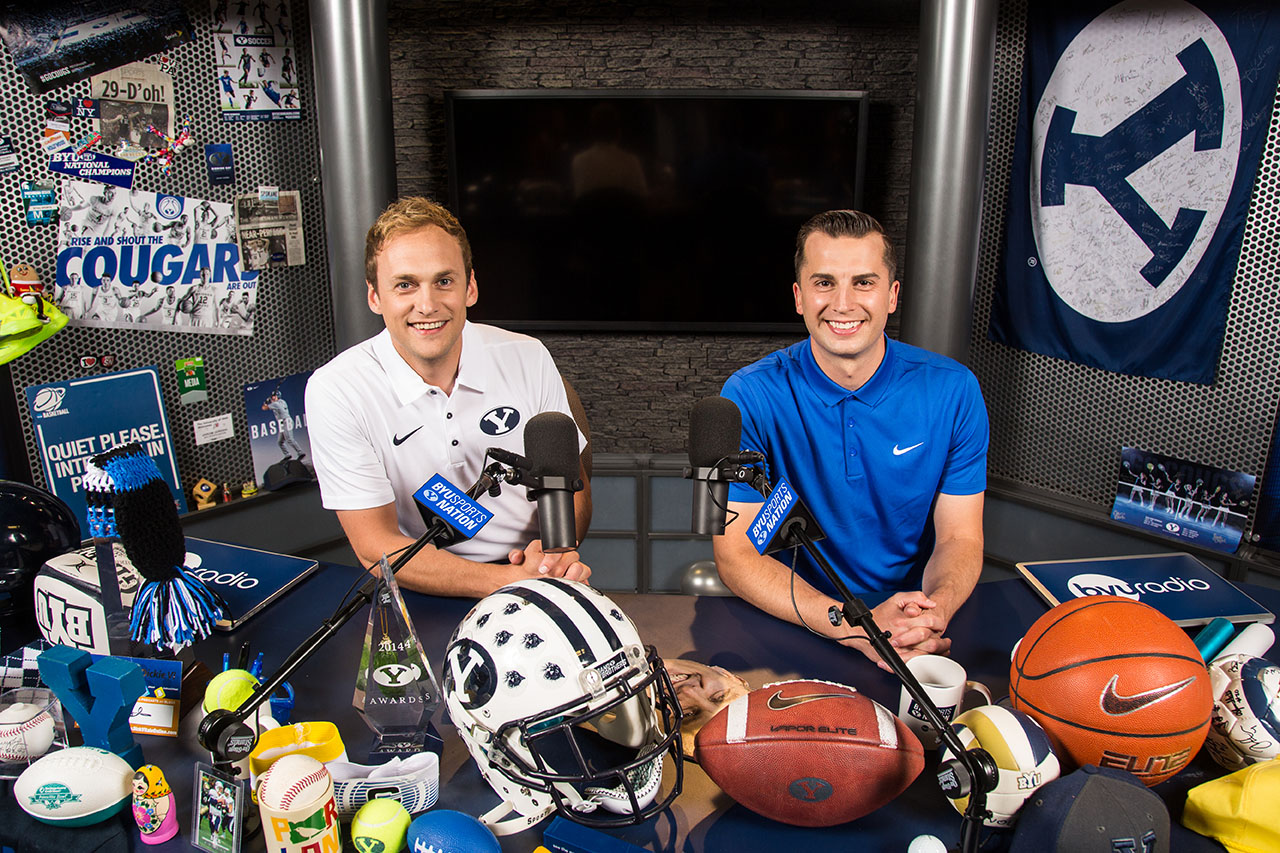 Join BYU Sports Nation hosts, Spencer Linton and Jarom Jordan, as they let you in on all the need-to-know info for BYU sports every weekday at 10:00 am on BYUtv! The show is also available on BYUradio, iTunes podcasts, and Spotify.
You can also join the Sports Nation conversation on Twitter or on the BYU Sports Nation Facebook page.
Monday–Friday