Cougar Sports: BYU Basketball
BYU FOOTBALL
This week is a bye week for BYU football, but tune in next Saturday for their game against Northern Illinois!
MEN'S BASKETBALL
It's that time of year… we are so excited to welcome back the BYU men's basketball team for another season! They are kicking it off with their first exhibition game of the season this Friday, October 19 at the Marriott Center!
Friday, October 19
WOMEN'S VOLLEYBALL
The BYU women's volleyball team is still going strong with an 18–0 record! Don't miss their game against Loyola Marymount this week!
Thursday, October 18
WOMEN'S SOCCER
The BYU Women's Soccer team is taking on two teams this week: Pacific and St. Mary's! Tune into the live games and cheer on the team!
Thursday, October 18
Saturday, October 20
AFTER FURTHER REVIEW
This week, Dave McCann and his panel are reviewing BYU's awesome win against Hawai'i on After Further Review!
You can hear what these experts have to say every Tuesday night at 5:00 pm MT as they provide one-of-a-kind professional commentary on BYU's performance in past football games.
Don't forget to tune in tonight, Tuesday, October 16, at 5:00 pm to hang out with the After Further Review crew!
BYU SPORTS NATION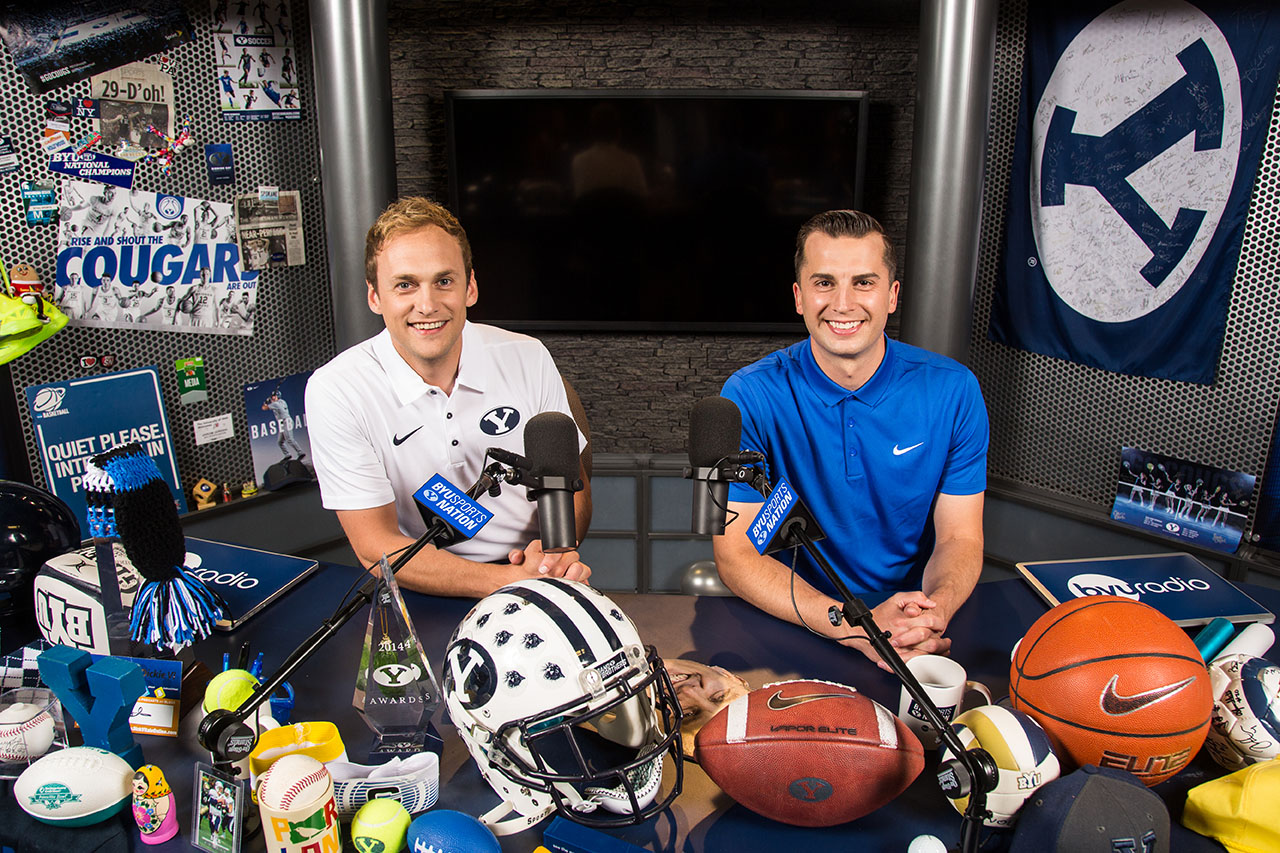 Join BYU Sports Nation hosts, Spencer Linton and Jarom Jordan, as they provide the inside scoop about BYU sports every weekday at 10:00 am on BYUtv! The show is also broadcast here on BYUradio, or you can listen to the podcast here on iTunes!
You can also the conversation on Twitter or on the BYU Sports Nation Facebook page.
Monday–Friday
COORDINATORS' CORNER

Check out Coordinators' Corner this week with an all-new episode broadcast on both BYUtv and BYU Radio. The feed is also available as a podcast on iTunes. Tune in every Monday at 11:00 am MT for a chance to check out BYU football with the offensive, defensive, and special teams coordinators!
Catch this week's episode on Monday, October 22 at 11:00 am MT with host, Greg Wrubell.
BEHIND THE MIC
Wednesday, October 17