Downloadable Wallpaper: Uplifting Quotes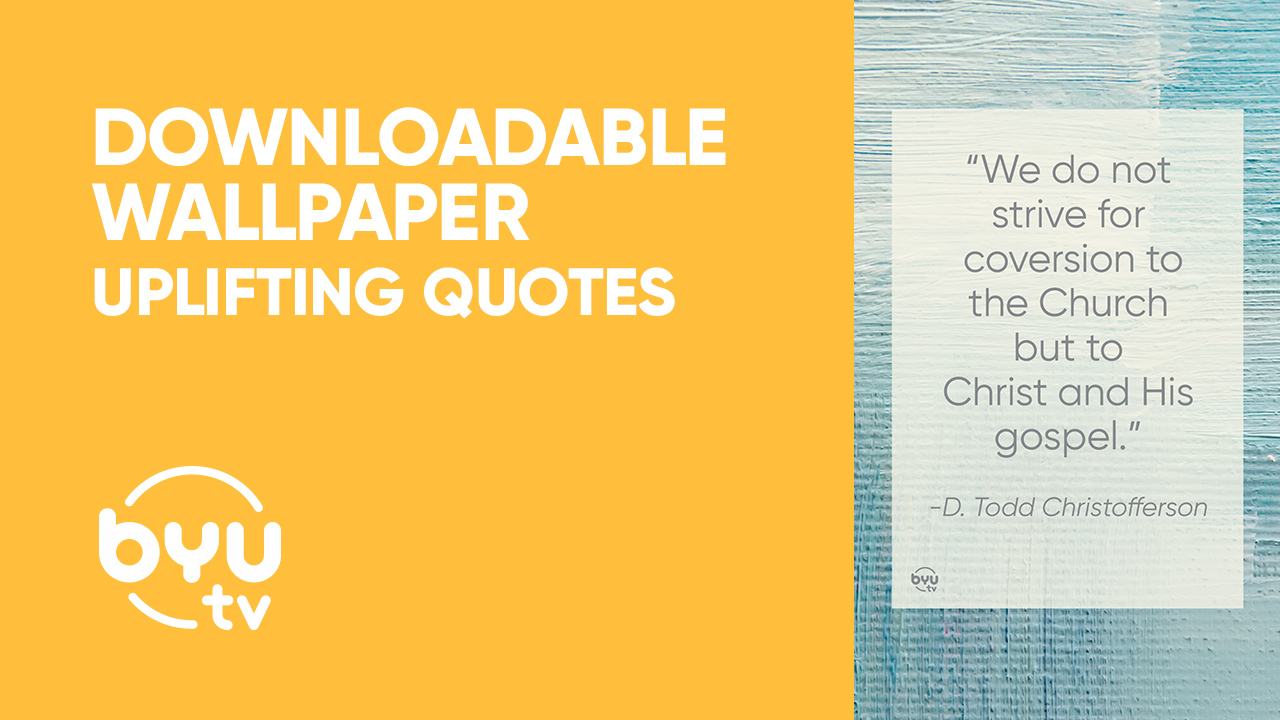 Uplifting Wallpaper
In the midst of life's turmoil, it can be helpful to take a step back and recenter on what's really important. This month's uplifting quote reminds us that with our eyes fixed on the Savior we can stand steady no matter what comes.
Scroll down to download versions of this quote for your desktop, tablet, and phone.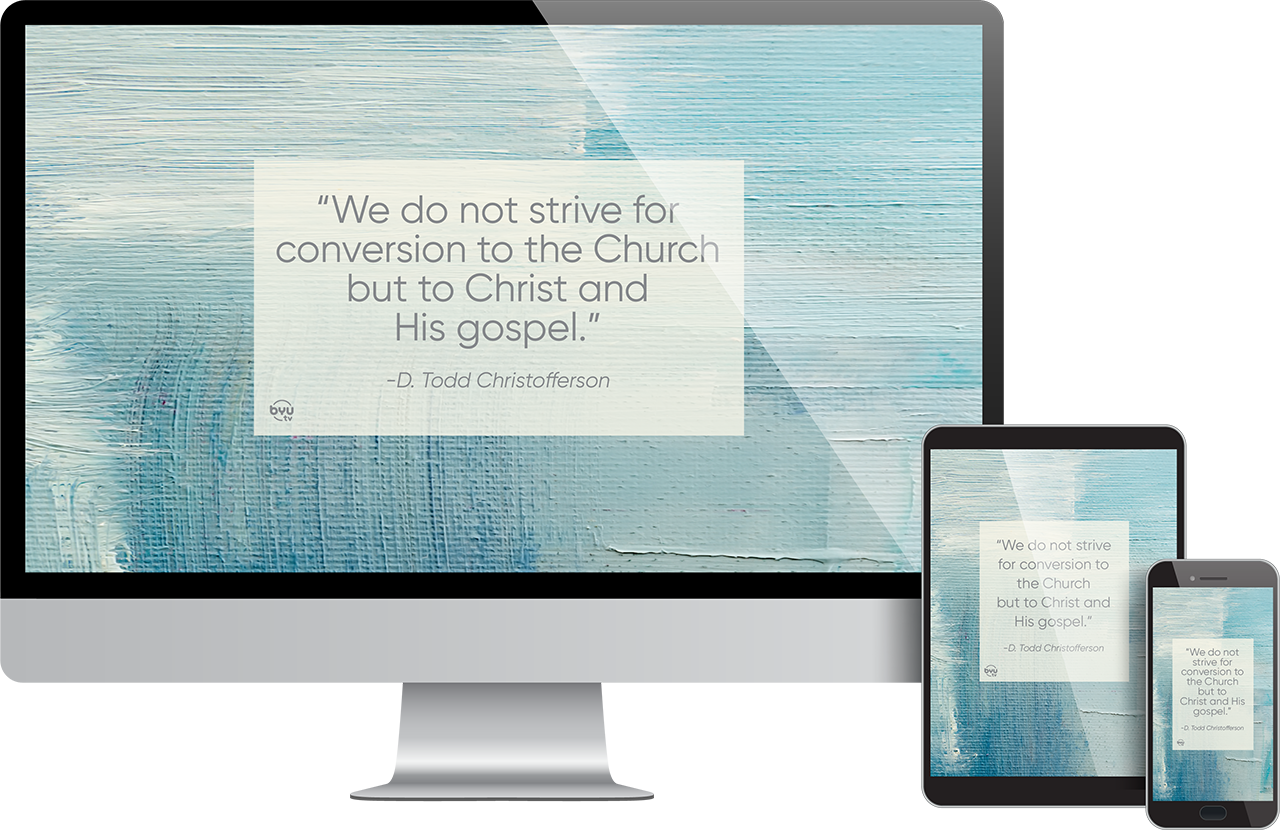 Download the Wallpaper
To get this uplifting quote wallpaper, simply click the "download" buttons below!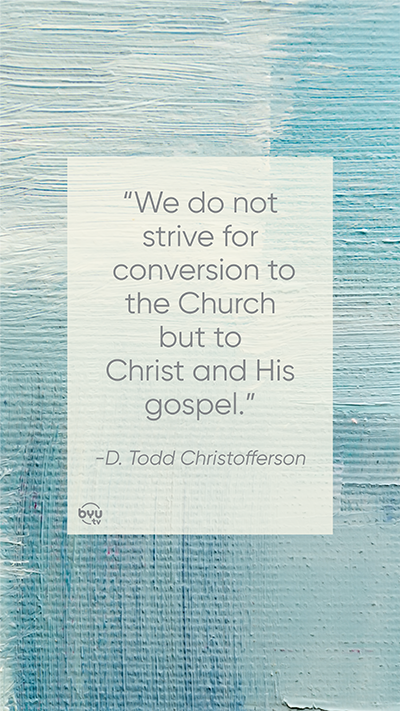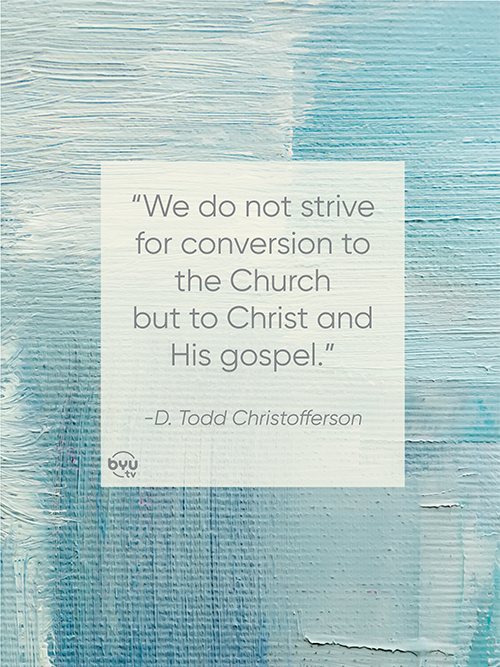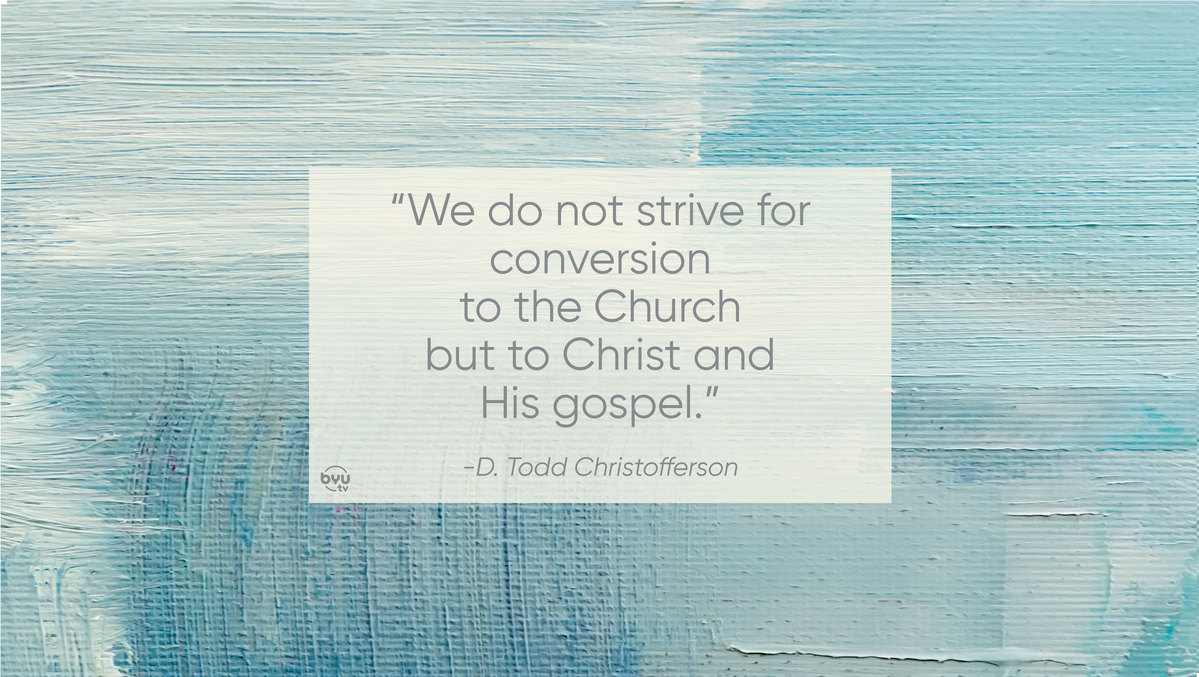 Watch Sunday Programming
Bring peace to your Sundays with our wonderful lineup of uplifting programs. New shows coming soon!
Sunday @ 4:30 ET | 1:30 PT: Grace Notes—A series of talented musicians showcase their faith-promoting songs.
Sunday @ 5 ET | 2 PT: Artful—Discover the stories of the artists behind the spiritually powerful artwork we know and love.
Sunday @ 5:30 ET | 2:30 PT: Music & the Spoken Word—Enjoy inspirational messages and music from The Tabernacle Choir at Temple Square.