COUGAR SPORTS: September 27, 2021
COUGARS TAKE ANOTHER WIN AHEAD OF UTAH STATE GAME THIS WEEKEND
South Florida couldn't break the Cougars' winning streak on Saturday as BYU Football took their fourth win with a 35-27 ending score. The win propelled BYU up two ranks to 13th place in the college football rankings. Want to hear more about last week's game against USF, or this weekend's game against Utah State? Join us live in the studio for BYU Football with Kalani Sitake on Tuesday. Head to @byutvsports on Instagram for more information.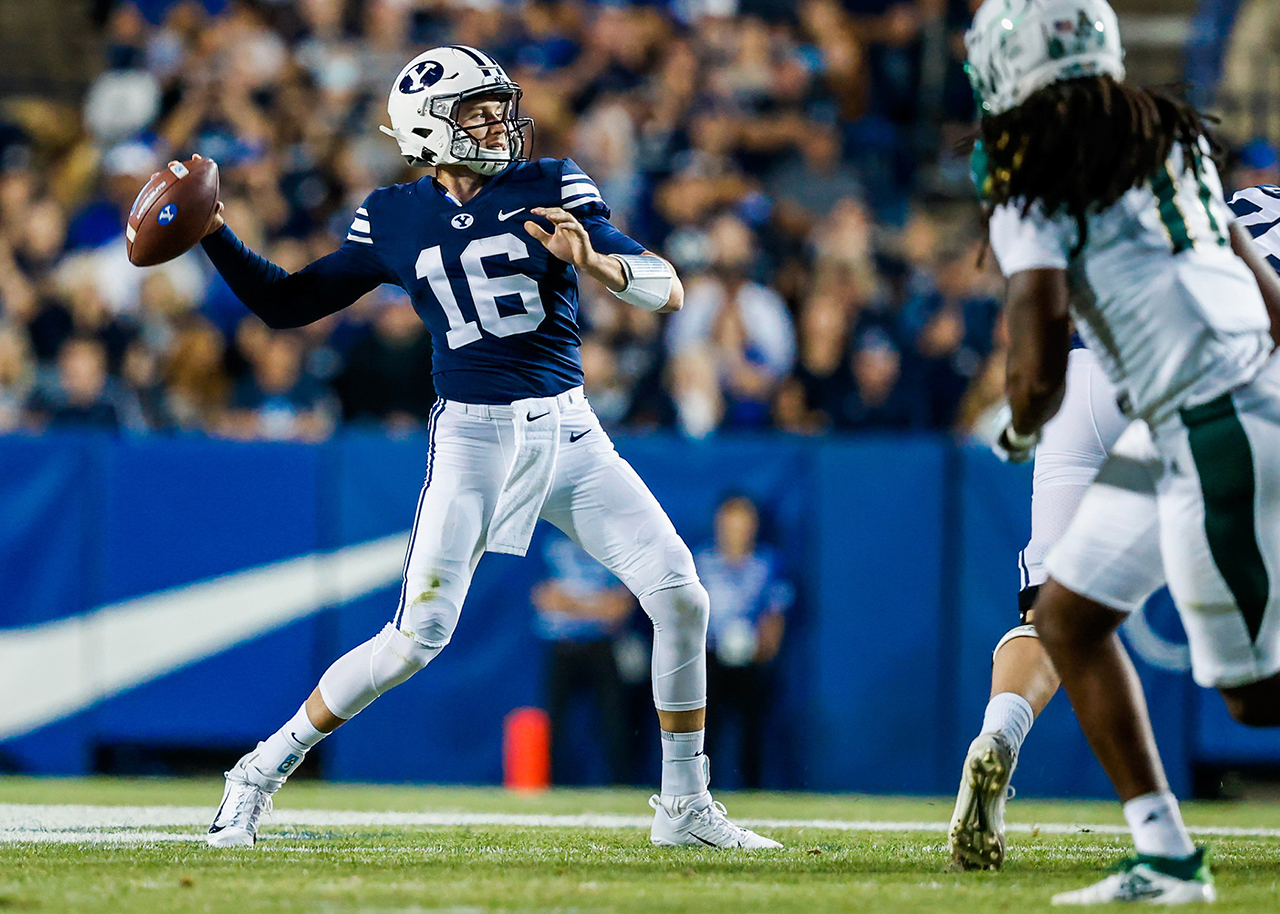 FOOTBALL
It was a crowd-riling first quarter, as the Romney brothers kicked off the USF game with a stunner of a play. The brother's completed pass set the scene for the first quarter, allowing Masen Wake to score a touchdown, and BYU's steam train, Tyler Allgeier, to score two. The three touchdowns left USF in the dust, keeping the score at 21-0 at the end of the first quarter.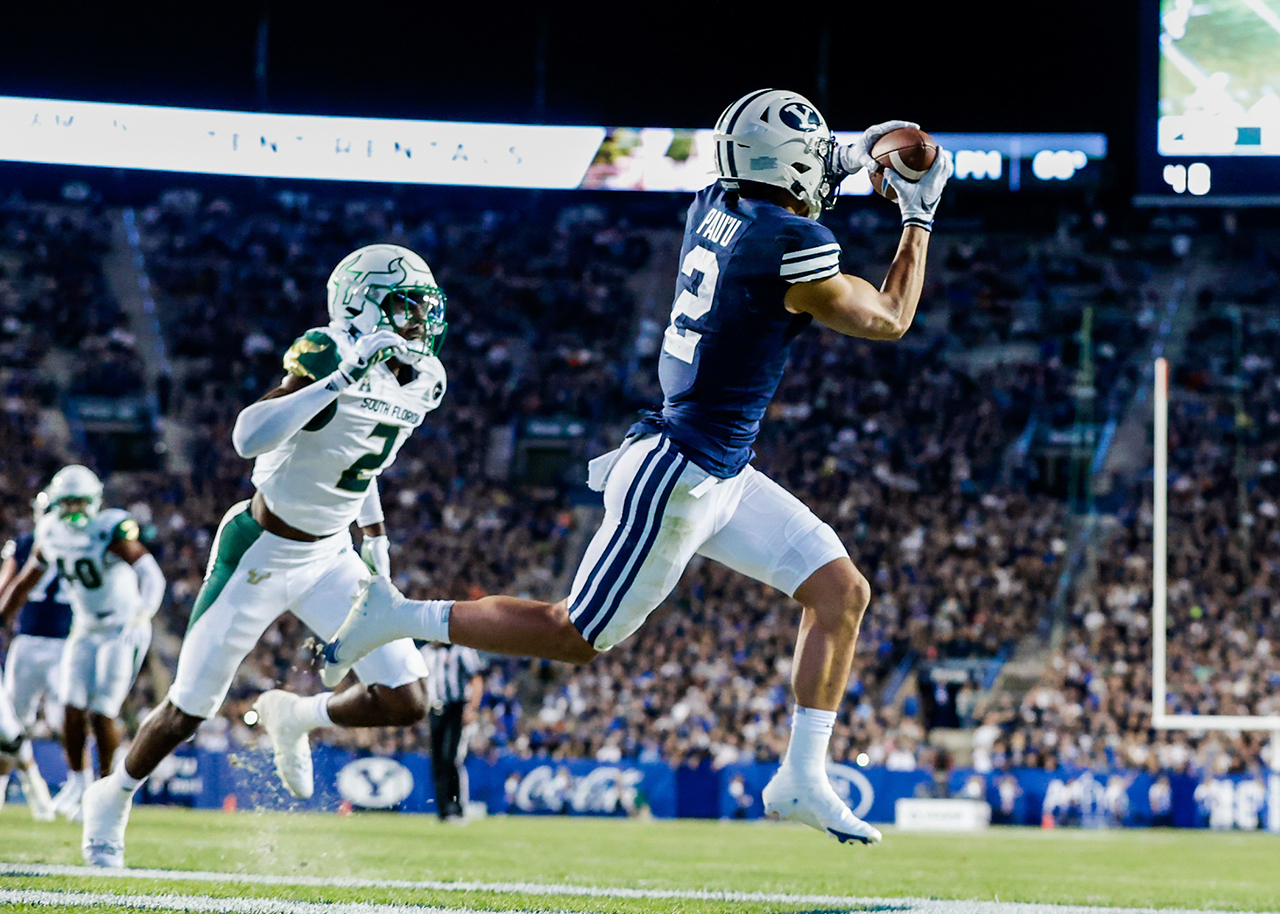 Though BYU may have lost a little momentum into the second quarter, it didn't break their "no trailing" streak — BYU stayed ahead on the scoreboard, and has done so the whole season. Neil Pau'u scored the quarter's only touchdown, as USF scored two field goals to add some points to the board.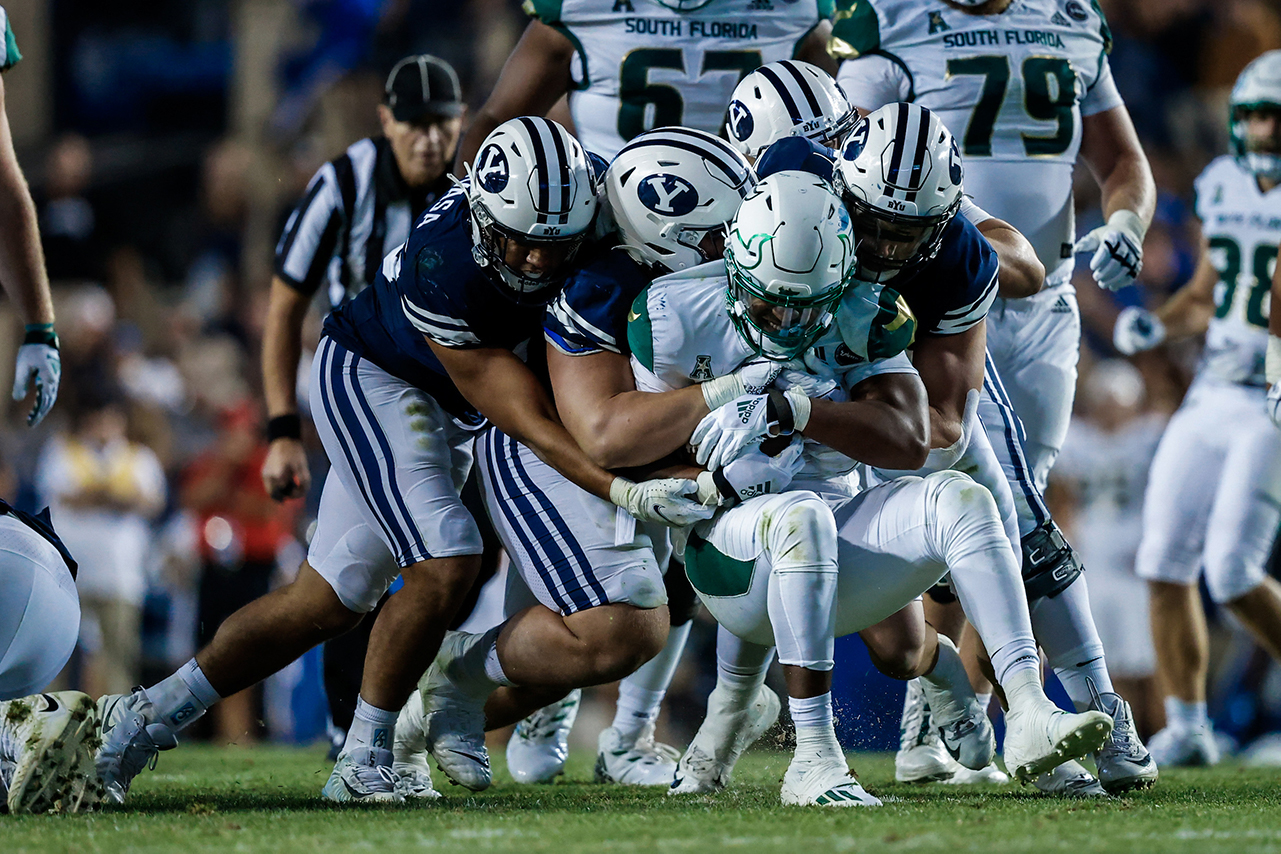 Regardless of USF's two touchdowns in the third quarter, and another in the fourth, BYU came out victorious without having to fight for points in the last possession. The game ended at 35-27 with some time left on the clock.
As BYU faces Utah State this weekend, will the defense be ready to make up for the offense's injuries? Will Jaren Hall be back in action or will Baylor Romney step up to the plate again? Tune in to After Further Review, and BYU Football with Kalani Sitake on this week to find out!
WOMEN'S VOLLEYBALL
The women's volleyball team gained another two wins to their name, against the University of the Pacific and Saint Mary's. This marked five consecutive wins for the season, and the Cougars are set to keep the ball rolling. Kenzie Koerber, a graduate transfer from the University of Utah led the Cougars with 16 kills and five blocks. Coming up this week, the women's volleyball team is set to play against Santa Clara and San Francisco in away games. Keep up to date on the BYUtv app, and support our Cougars as they face another week of BYU Sports.