Cougar Sports Fall 2019: BYU Men's Basketball vs Utah
Jumpstart that holiday energy with a rivalry game that's sure to go down in the books. BYU men's basketball takes on Utah this Wednesday at 8 ET | 5 PT before facing of against UNLV on Saturday at 3 ET | 12 PT. Find out below how you can be part of the games.
Wednesday, December 4
Saturday, December 7
BYU WOMEN'S VOLLEYBALL
BYU women's volleyball is headed to the first round of the NCAA tournament, playing against New Mexico State on Friday at 9 ET | 6 PT. Watch the game to find out if they'll be headed to round 2!
Friday, December 6
Saturday, December 7
BYU WOMEN'S BASKETBALL
The BYU women's basketball team is ready to take on Arizona State Friday at 8 ET | 5 PT in Tempe. Don't miss a second of the exciting basketball action!
Friday, December 6
BYU BASKETBALL WITH MARK POPE
Join Coach Mark Pope on BYU Basketball with Mark Pope next Monday at 8:30 ET | 5:30 PT live on BYUtv Digital or next Wednesday at 1 p.m. ET | 10 a.m. PT on BYUtv to see what he has to say about the team's performance and their upcoming game.
You can also listen to the broadcast on BYUradio, iTunes, or Spotify!
AFTER FURTHER REVIEW
This week on After Further Review, Dave McCann, David Nixon, and Blaine Fowler are reviewing great plays from BYU's game against San Diego State! You can catch these BYU football experts live every Tuesday night at 7 ET | 4 PT on BYUtv digital and every Wednesday at 11 a.m. ET | 8 a.m. PT on BYUtv as they provide unique commentary on BYU's key plays, strategies, and performances.
Don't forget to tune in TONIGHT at 7 ET | 4 PT to hang out with the After Further Review crew!
BYU SPORTS NATION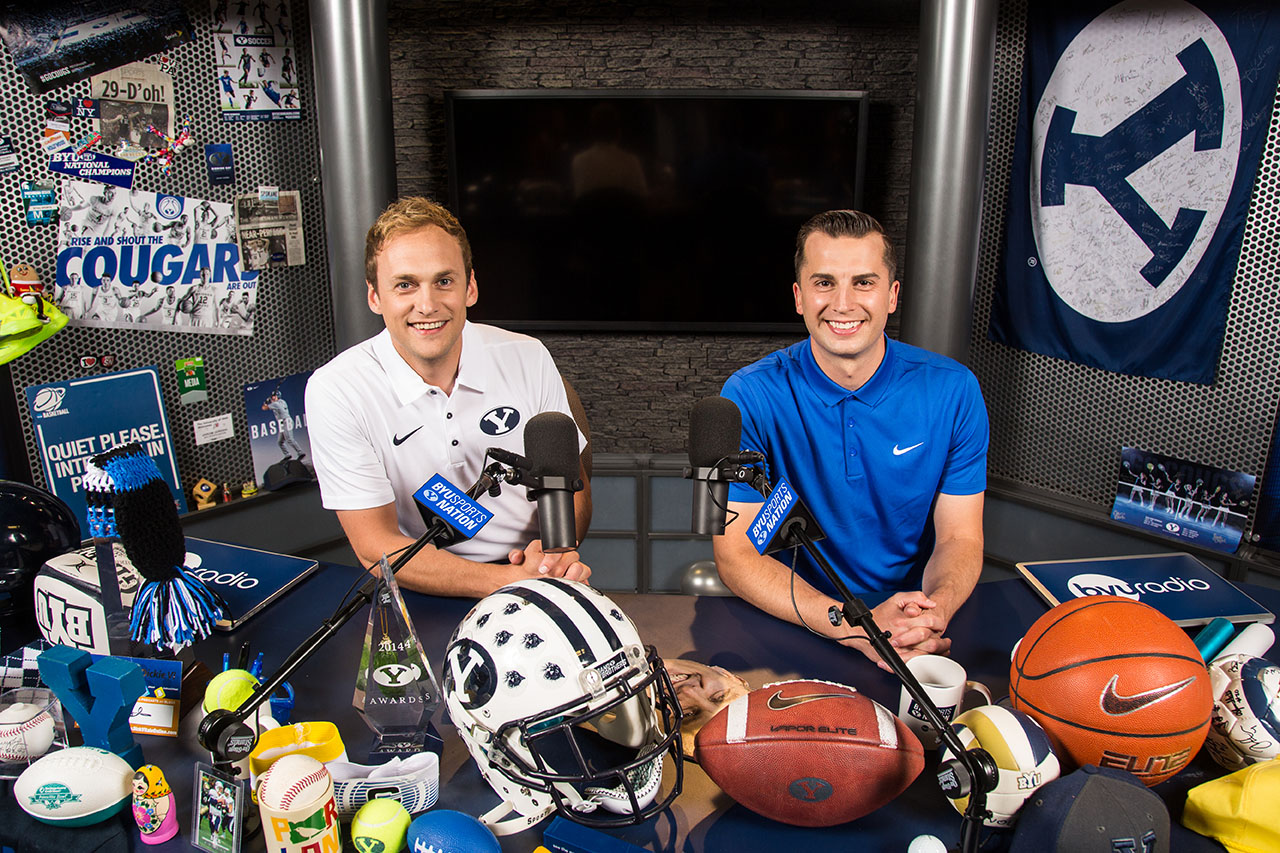 Join BYU Sports Nation hosts, Spencer Linton and Jarom Jordan, as they give you the inside scoop on all things BYU sports every weekday at 12 p.m. ET | 9 a.m. PT on BYUtv, BYUradio, and BYUtv Digital.
You can also join the conversation on Twitter or on the BYU Sports Nation Facebook page.