COUGAR SPORTS: January 18, 2022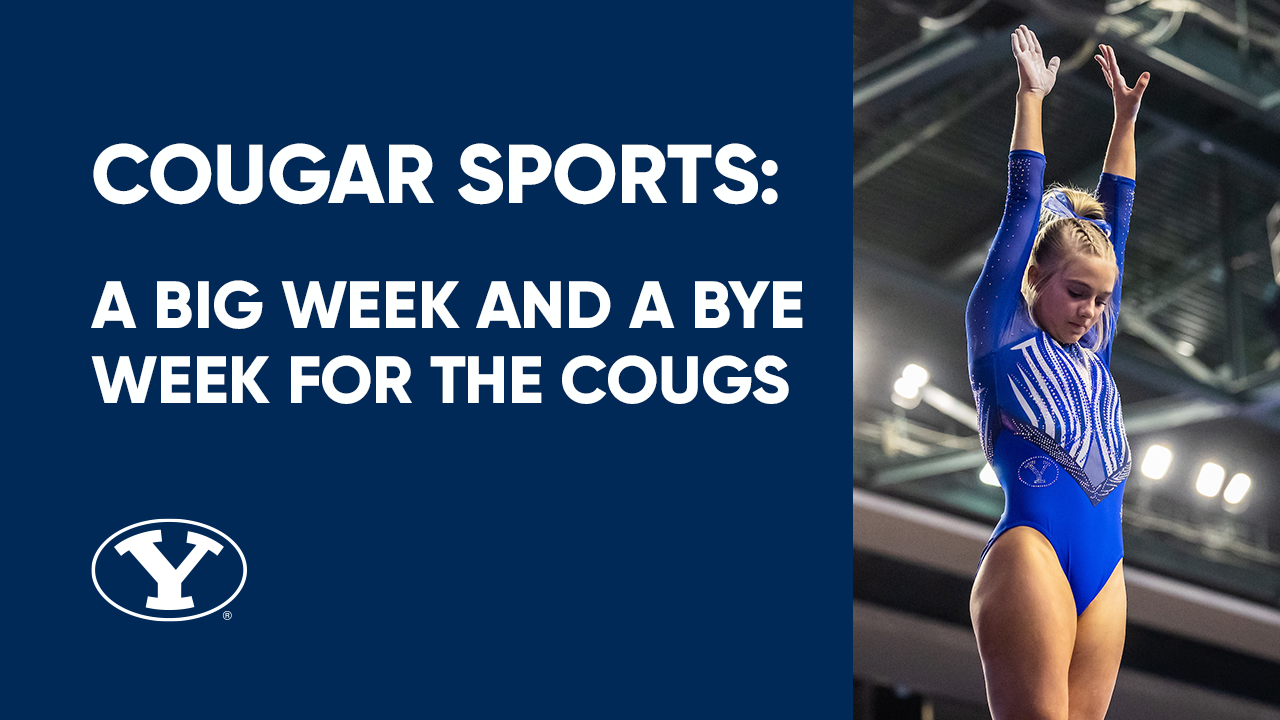 A BIG WEEK, AND A BYE WEEK FOR COUGAR SPORTS
The Cougs spent most of the week away from home – shooting baskets, landing backflips, and giving their opponents a run for their money. With the winter season now well under way, BYU is proving themselves as a force to be reckoned with on the road and at home. Even though the Cougs may have succumbed to the Zags' reckless offense last week, Cougar Nation is only two weeks away from a rematch against Gonzaga, right here on BYUtv, live from the Marriott Center. Want to be ready for the biggest game of BYU basketball this season? Tune in to all your favorite sports shows, right here on BYUtv, or download the BYUtv app today!
MEN'S BASKETBALL
February of 2020 was a golden month – BYU beat Gonzaga right before COVID put the whole world 'on the bench.' Now, almost two years later, Gonzaga is putting up a strong fight against BYU. On Thursday night, the Cougs versed the Bulldogs in Spokane for the first time this season. The Cougs were off to a good start, with 10 three-point shots in the first half. But, it wasn't enough to fend off Gonzaga's offensive skills, and they ended the game as BYU's first opponent since 2005 to shoot over 60 percent. The Cougs lost 84-110, and will play Zags again on February 5th, right here in Provo. The week wasn't over though, as BYU traveled to San Francisco, redeeming the weekend with a 71-69 win. BYU will play San Francisco again on February 3rd. Can't be at the Marriott Center? Make sure to have the BYUtv app ready to get all the live game updates.
WOMEN'S BASKETBALL
BYU Women's Hoops was on fire last week, taking two wins against conference opponents. In a knockout game, BYU flattened St Mary's with a final score of 78-36 on Thursday night at the Marriott Center. St Mary's only managed a 28 percent shooting average for the night, proving BYU's defensive strength. Even though St Mary's came back with a vengeance at the beginning of the second half, it wasn't enough to make a dent in BYU's imminent win. Two days later, BYU did the same thing to Loyola Marymount. The Cougs traveled to Los Angeles and gave Marymount's defense a workout. The Lions could only manage 30 percent shooting against BYU, and the Cougs took a 77-37 win. Women's Hoops are set to play Pepperdine and San Diego this week in two away games. Tune in to BYU Sports Nation daily to stay up-to-date.
GYMNASTICS
With the Best of Utah competition behind them, the Cougars faced Nebraska in their first meetup since 2020, taking away the win with a score of 195.750. BYU is ranked No.16 in the nation, and proved that they can only keep getting better, scoring a 49.100 in uneven bars, 48.775 on vault, followed by outstanding floor routines and beam performances. Adeline Rieder scored a new career high of 9.850 on the floor, and Sadie Miner-Van Tassell won the All Around award with a score of 39.325, competing in her first all-around competition since high school. BYU will compete against SUU next week in Cedar City for their first head-to-head matchup of the season.
With Men's Volleyball taking a bye week last week, the Cougs are gearing up for back-to-back games this Friday and Saturday against UC Irvine. The Cougs will be playing at the Smith Fieldhouse here in Provo. And, if you can't be there, BYUtv has you covered! Tune in to BYUtv for live coverage of the game, and all things Cougar Sports this week.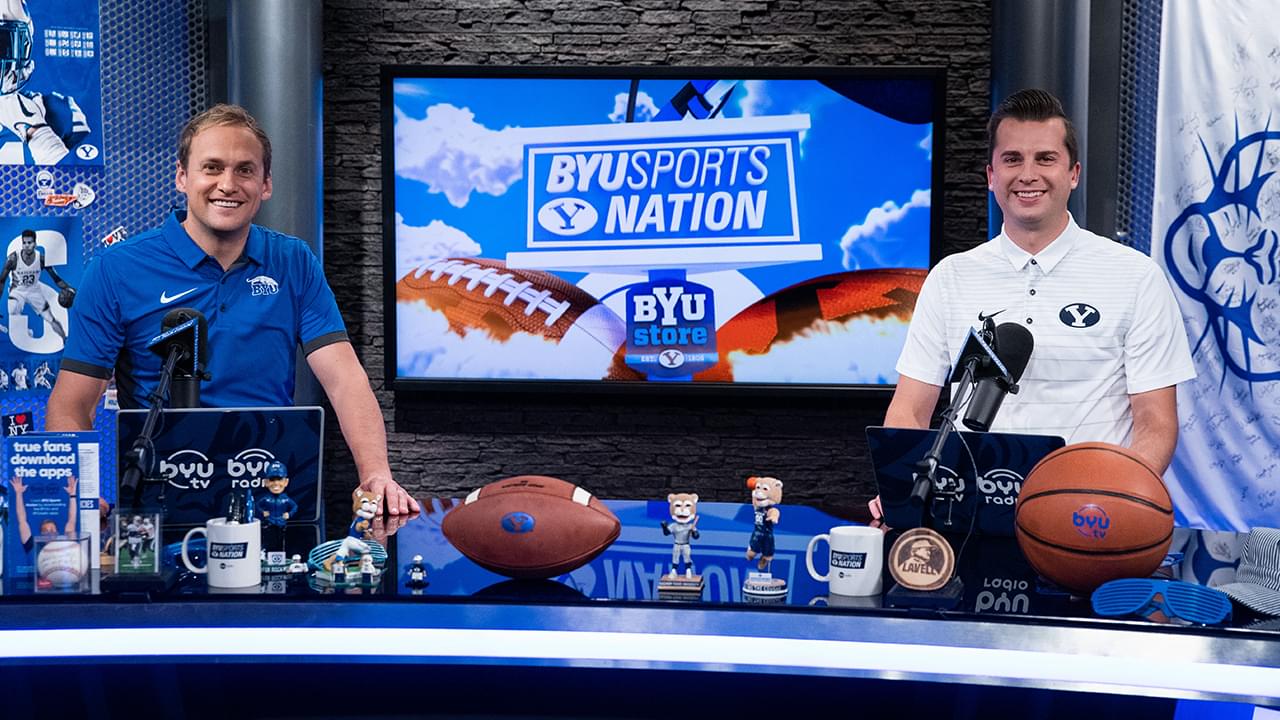 Join BYU Sports Nation hosts, Spencer Linton and Jarom Jordan for the inside scoop on all things BYU sports every weekday at 12 p.m. ET | 9 a.m. PT on BYUtv, BYUradio, and the BYUtv app.
You can also join the conversation on Twitter, Instagram, or Facebook.
Want more of BYU Sports Nation? Check out BYUSN Right Now with Kiki Solano exclusively on the BYUtv Sports YouTube channel for thrice-weekly sports updates and behind-the-scenes looks at BYU teams.