COUGAR SPORTS: September 2, 2021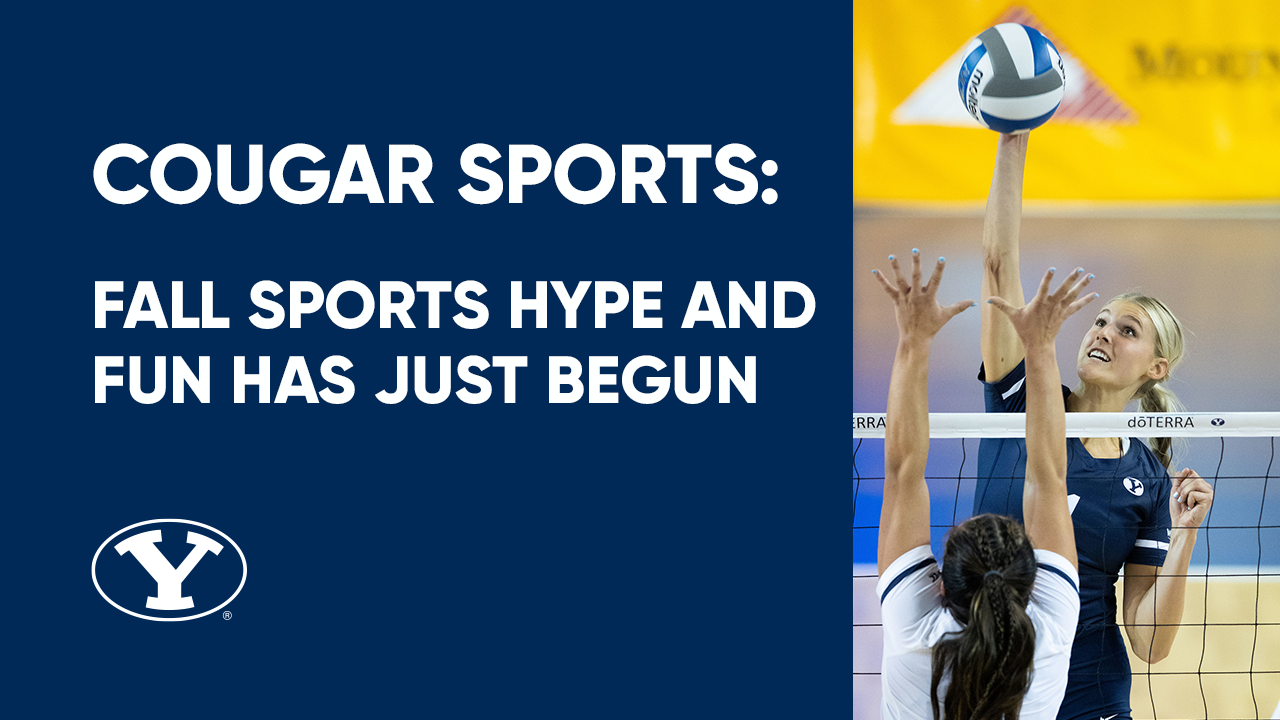 COUGAR NATION HAS RETURNED TO CAMPUS AND THE FUN HAS JUST BEGUN
With all your favorite sports back in season, there's no better time to get ahead of the game. Make sure to download the BYUtv app for access to live games, and all your favorite sporting shows throughout the week. With an undefeated streak for Women's Volleyball and some high-heat Women's Soccer games, BYU athletes have begun to make a name for themselves this season. And, with football's season opener this weekend, the hype has only just begun!
WOMEN'S SOCCER
Riding the high of a 2-1 win to USC on home turf just days earlier, the women's soccer team put up a good fight against the University of Arkansas last week. Outshooting their opponents as the Cougars have proven to do, they were unsuccessful at making any goals. Arkansas's blocking skills were more than good, leading to the Cougars' unfortunate defeat. Their first loss on the road this season won't stop the Women's Soccer from putting up a fight. With games against Marquette and Utah in the coming week, maybe a little bit of Utah magic will play in their favor.
FOOTBALL
While the Women's Soccer team lost to Arkansas on the road, Cougar Nation is looking forward to their first attendable football road game since the strike of COVID-19. With Kalani Sitake's contract extension, and a midweek locker room visit from Built Brands, our Cougars are riding the hype train (or plane) all the way to Allegiant Stadium in Las Vegas. With the depth chart released and Fall Camp in the books, the Cougars are ready to face Arizona as they meet at the halfway point in Vegas this weekend. Attending in person? Make sure to check out Fan Fest at Craig Ranch Regional Park on Friday from 6-8 PM.
WOMEN'S VOLLEYBALL
The Women's Volleyball team is off to a spike of a start this season, remaining undefeated so far. With a few games under their belts, the Women's Volleyball team is set to stay in Provo for their next few matches before heading to Pennsylvania in just over a week. Beating out LIU, SUU, and UNLV with a nice 3-0 score in all three matches, can the Cougars keep up their dominance in the Smith Fieldhouse, and in their upcoming away games?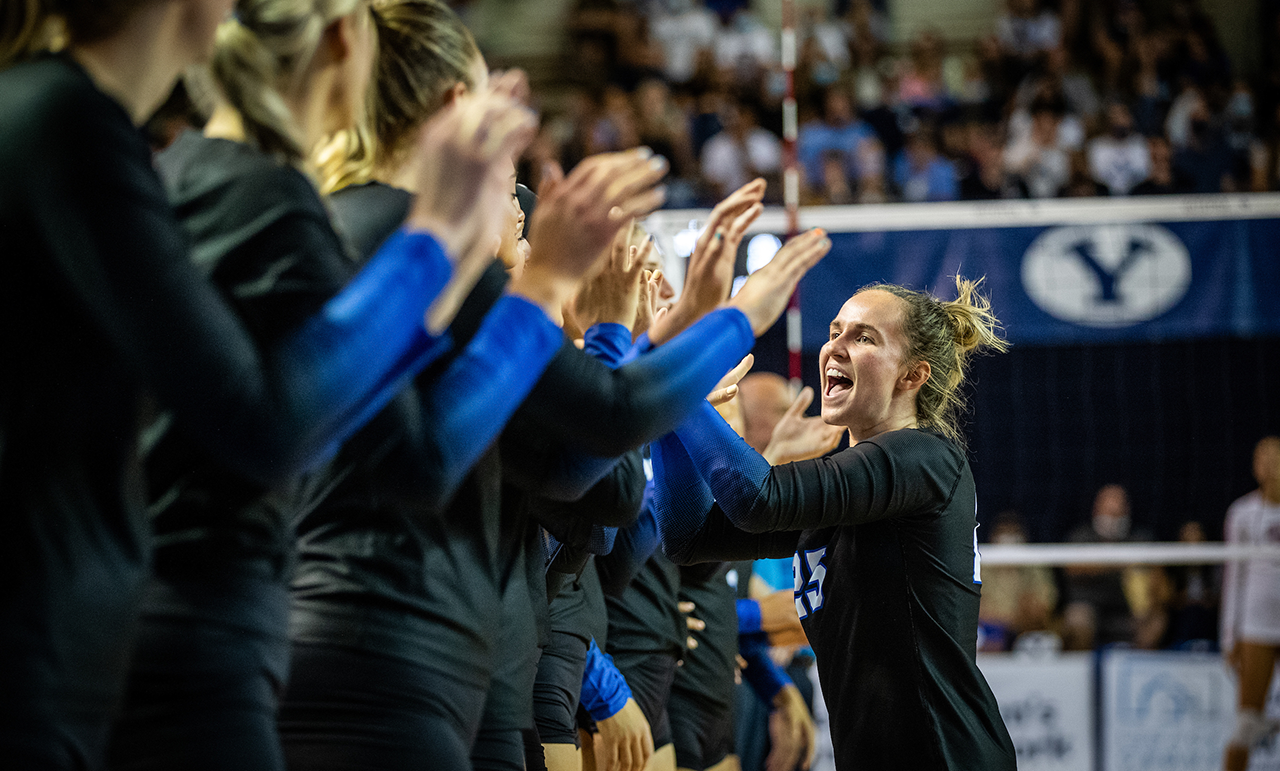 WATCH ALL THING SPORTS ON BYUTV
Stream home games live on BYUtv, to make the most of everything BYU Sports. And, make sure to tune in to an exclusive Countdown to Kickoff episode this week, right here on BYUtv, as we countdown for the much anticipated season opener live from Vegas. Or, if you miss that, make sure to watch After Further Review next week for all the behind-the-scenes info on everything BYU Football.
Watch BYU Sports Nation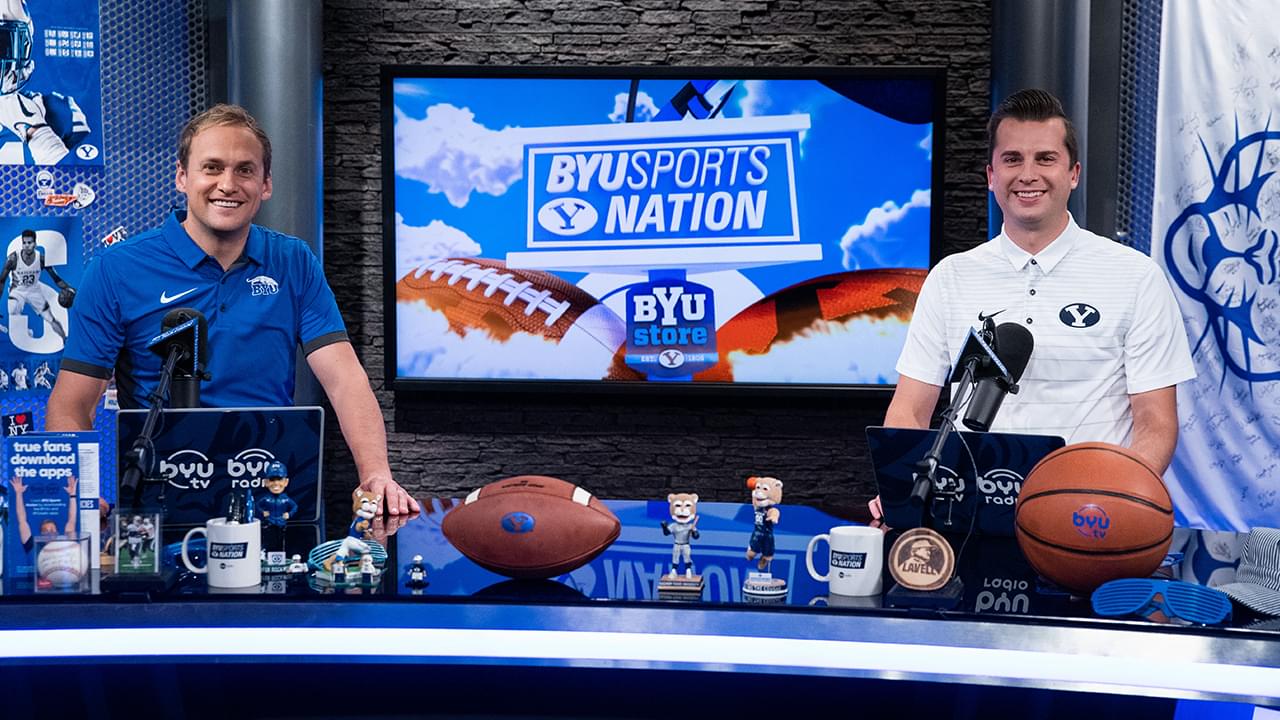 Join BYU Sports Nation hosts, Spencer Linton and Jarom Jordan for the inside scoop on all things BYU sports every weekday at 12 p.m. ET | 9 a.m. PT on BYUtv, BYUradio, and the BYUtv app.
You can also join the conversation on Twitter, Instagram, or Facebook.
Want more of BYU Sports Nation? Check out BYUSN Right Now with Kiki Solano exclusively on the BYUtv Sports YouTube channel for thrice-weekly sports updates and behind-the-scenes looks at BYU teams.