Cougar Sports: BYU vs McNeese State
What a week in Cougar sports! Just in case you missed it (we SURE hope you didn't!), the Cougars took the Wisconsin Badgers by storm and pulled off one of the biggest upsets of the season with a 24–21 win!
With that incredible win taking BYU football to the top 25 nationally ranked teams, we are so excited to see what they do next! Don't miss their game in Provo this Saturday, September 22 against McNeese State!
Here are all the game-day details (September 22):
3:00 pm MT/ 5:00 pm ET: Watch Countdown to Kickoff before the game right here on BYUtv with Dave McCann and the BYUtv team!
4:00 pm MT/6:00 pm ET: We hope you can come support our Cougars at the LaVell Edwards Stadium, but if not, you can cheer them on from home! The game will be broadcast live right here on BYUtv and on ESPN3.
7:30 pm MT/9:30 pm ET: For postgame highlights, tune in to the BYUtv Sports Postgame show!
Don't forget, BYU games are now also available as podcasts on iTunes!
WOMEN'S VOLLEYBALL
The BYU football team isn't the only one who executed a great win this week! After an amazing 3-game sweep against Utah, combined with a record-breaking attendance, the BYU women's volleyball team ranks number one in the nation and stands undefeated! Cheer on the team as they take on Pacific this week!
Thursday, September 20
7:00 pm MT/9:00 pm ET: Come support the team at the Smith Fieldhouse, or you can watch the game right here on BYUtv!
WOMEN'S SOCCER
BYU sports has even more coming! You won't want to miss another great game this week as the BYU Women's Soccer team takes on UVU!
Friday, September 21
5:30 pm MT/7:30 pm ET: Come cheer on the team at the South Field, or you can catch the game right here on BYUtv!
BYU FOOTBALL WITH KALANI SITAKE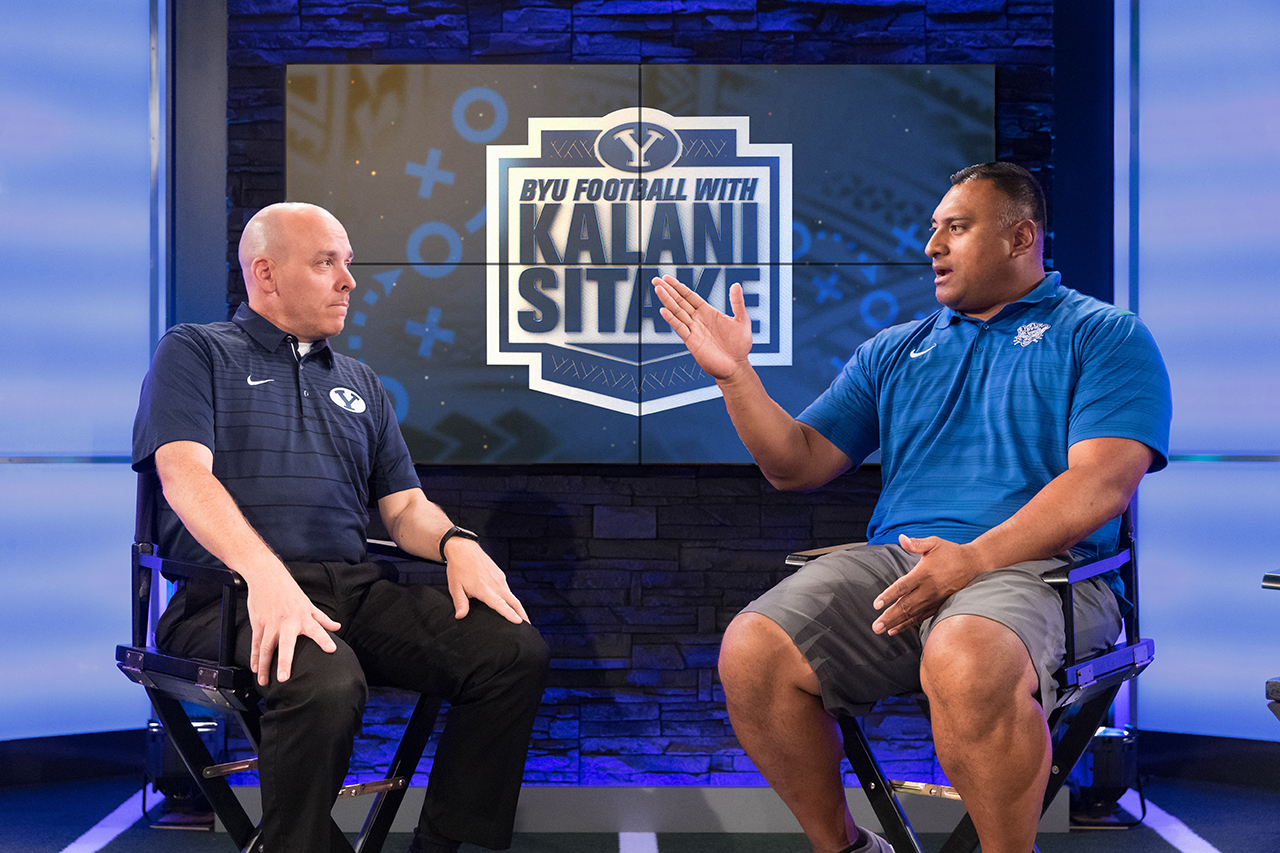 Join Coach Sitake on BYU Football with Kalani Sitake every Tuesday night at 6 pm MT to get the inside scoop on Cougar football!
Don't miss tonight's episode at 6 pm MT! You can also listen to the broadcast here on BYUradio or catch the podcast here on iTunes!
AFTER FURTHER REVIEW
This week, Dave McCann and his panel have the pleasure of reviewing many of the intense plays from the BYU/Wisconsin game on After Further Review!
Join Dave every Tuesday night at 5 pm MT as he and other experts give their unique perspectives on BYU football.
Tune in tonight, Tuesday, September 18 at 5 pm to hang out with the After Further Review crew!
BYU SPORTS NATION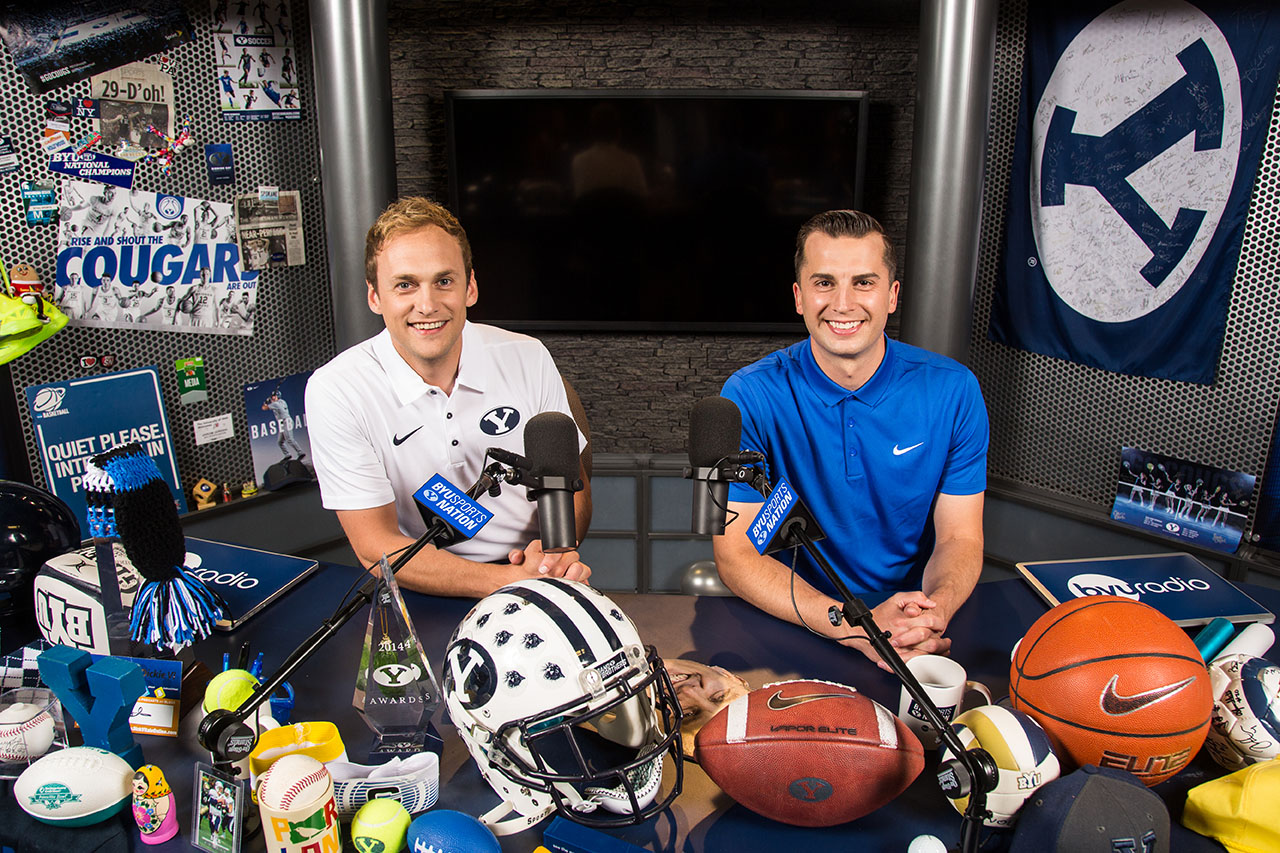 Join BYU Sports Nation hosts, Spencer Linton and Jarom Jordan, as they provide you with all the need-to-know details of Cougar sports! You can also listen to the broadcast here on BYUradio or listen to the podcast here on iTunes!
You can also join the conversation on Twitter or on the BYU Sports Nation Facebook page.
Monday–Friday
10 am MT/12 pm ET BYU Sports Nation: Watch our daily BYU sports talk show to get up to date on what happens on the field, the court, the track, and more!
COORDINATORS' CORNER

Check in with the Coordinators' Corner team this week with an all-new episode, broadcast on both BYUtv and BYU Radio. The feed is also available on ESPN 960 AM and as a podcast on iTunes. Tune in every Monday at 11 am MT for a chance to check out BYU football with the offensive, defensive, and special teams coordinators!
Catch this week's episode on Monday, September 24 at 11 am MT with host, Greg Wrubell.
BEHIND THE MIC
Wednesday, September 12
Tune in this week to BYUradio at 6 pm MT/8 pm ETas voice of the Cougars, Greg Wrubell, hosts a brand-new episode of Behind the Mic with Greg Wrubell! A podcast of the show is also available on iTunes.