Spotify Playlist: Halloween Party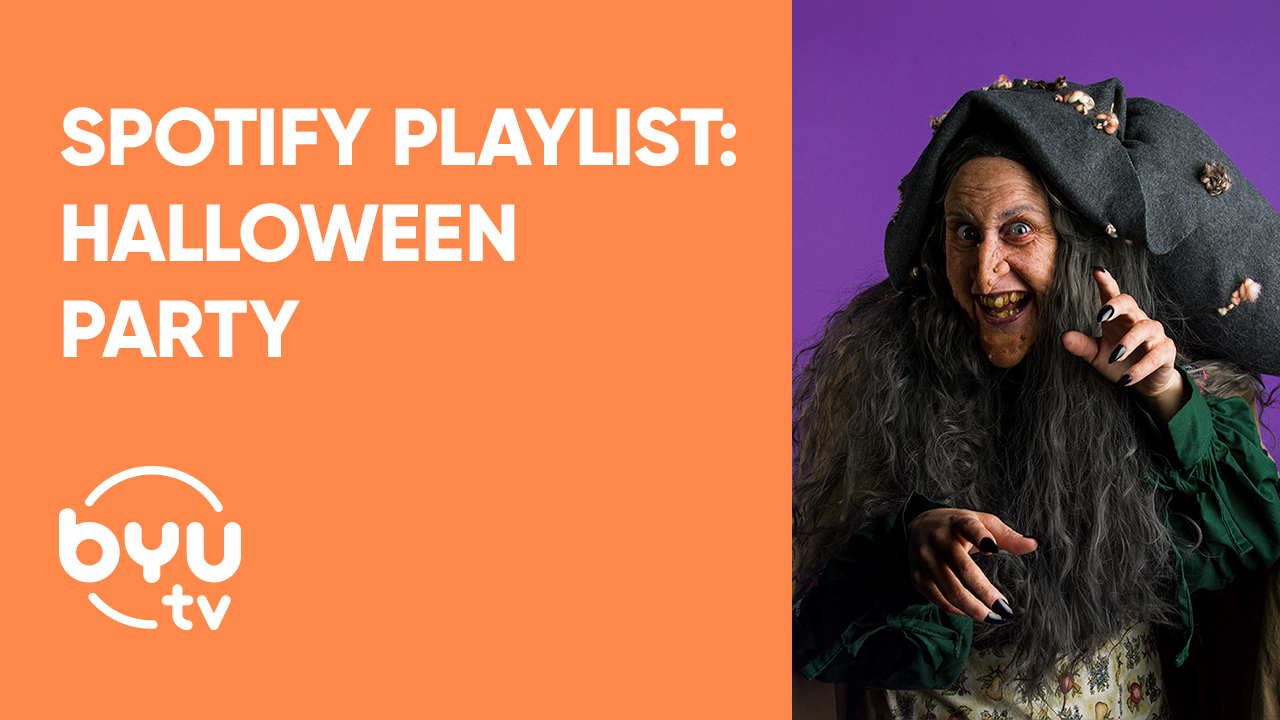 Halloween Party Playlist
The moon is high and the ghosts are out. Witches and wizards, give a shout!
Give your Halloween the perfect amount of thrill and chill with this spine-tingling playlist of our favorite spooky jams.
If you like what you hear, share this monstrous music with your friends!
Halloween on BYUtv
The family-friendly frights continue on BYUtv. Don't miss these Halloween specials from your favorite shows.
October 25th at 8:30 ET | 5:30 PT: Dwight in Shining Armor—On All Hallows' Eve Dwight, Gretta, and Baldric enjoy the festivities at the Woodside High Halloween party. But when the authorities disturb the protections against evil Baldric put in place, a horde of the undead come in search of Gretta to settle old scores.
October 26th at 9 ET | 6 PT: Studio C—Get your laughs the spooky way with Season 12's most ghostly episode.