Spotify Playlist: Thanksgiving 2020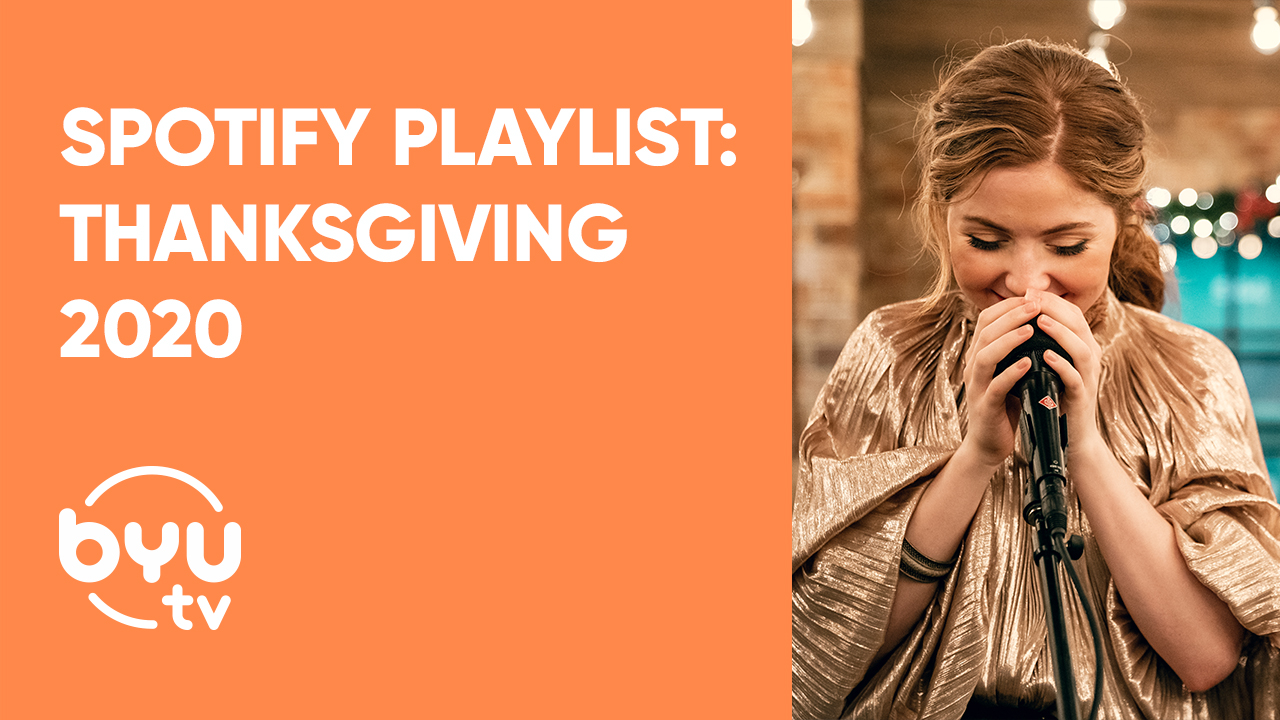 Thanksgiving Playlist
Music, family, and pie make for the dreamiest Thanksgivings. This year let BYUtv cover the first of the three with this warm and cozy Thanksgiving 2020 playlist.
So whether you're on the road or safe at home, check it out below and push play!
NO SPOTIFY? NO PROBLEM.
If you don't have Spotify, no worries! Use the playlist below to see what songs are on our Thanksgiving 2020 playlist and download them yourself on Apple Music, YouTube, or whatever platform you use to listen to music.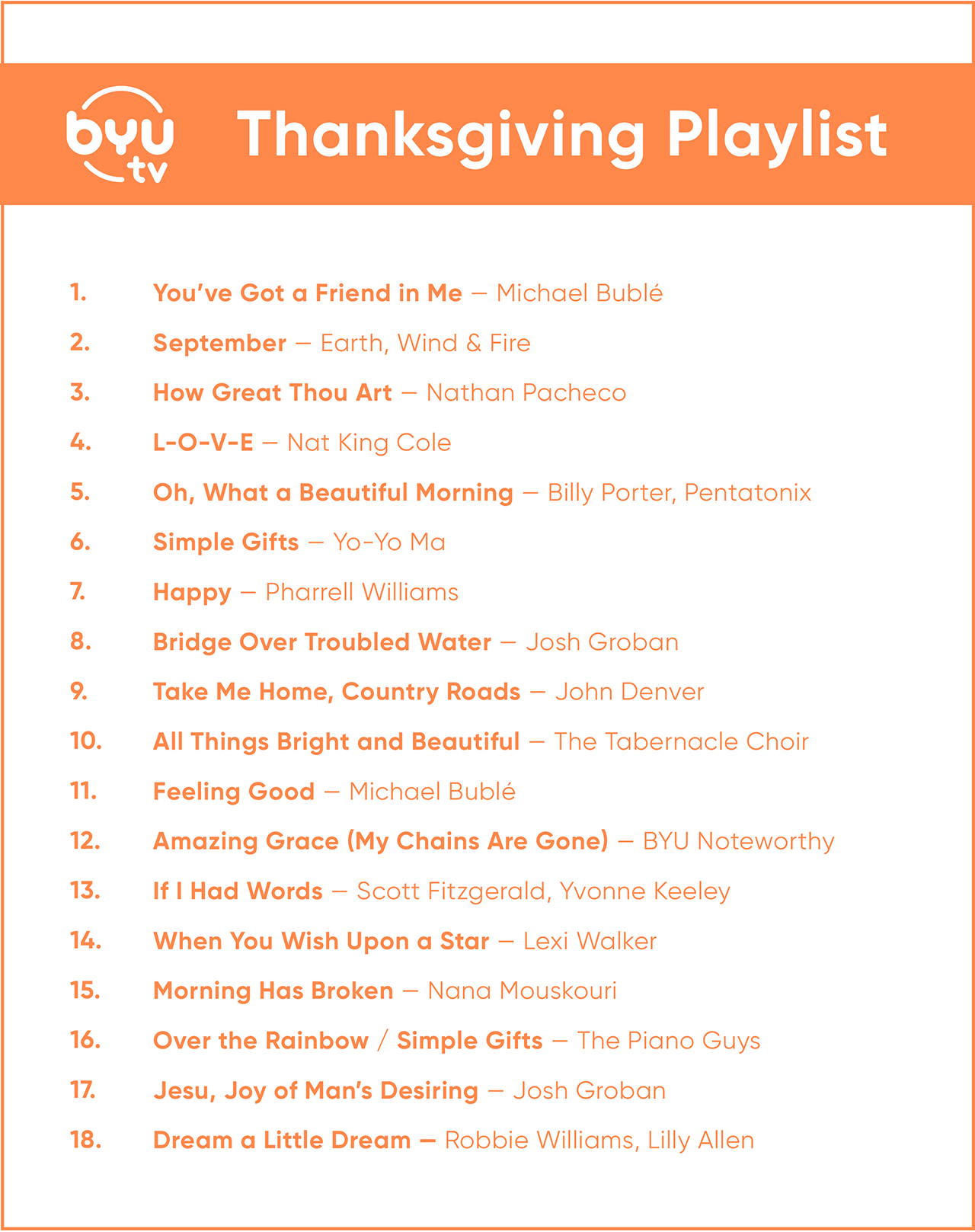 Happy Thanksgiving!
This year we're grateful for our incredible viewers. May the season bring you plenty of family, friends, and food!