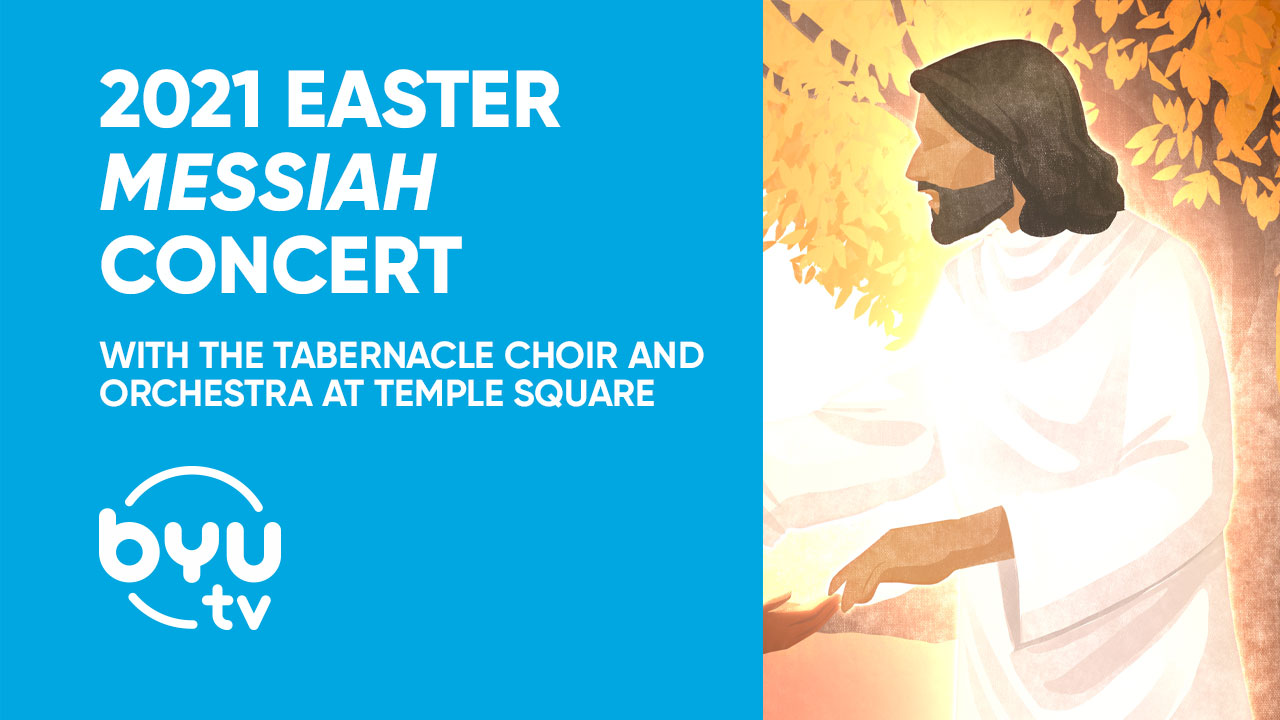 Handel's Messiah
BYUtv and The Tabernacle Choir and Orchestra at Temple Square are pleased to present a pre-recorded performance of Handel's Messiah. Bring Christ into your home with this magnificent oratorio celebrating His life!
Messiah will be available to stream on the BYUtv app and BYUtv.org starting Saturday, March 27th and will broadcast on Sunday, April 4th, 8AM ET | 5AM PT and 11PM ET | 9PM PT.
George Frideric Handel's musical masterpiece, first performed in the spring of 1742, is one of the world's most beloved musical works and is a wonderful way to commemorate the birth, life, death, and resurrection of our Savior.
Soloists for this stunning performance (recorded in 2018) include Amanda Woodbury, Tamara Mumford, Tyler Simpson, and Tyler Nelson. Let the spirit of Easter fill your heart and come sing along with them!