COUGAR SPORTS: November 17, 2021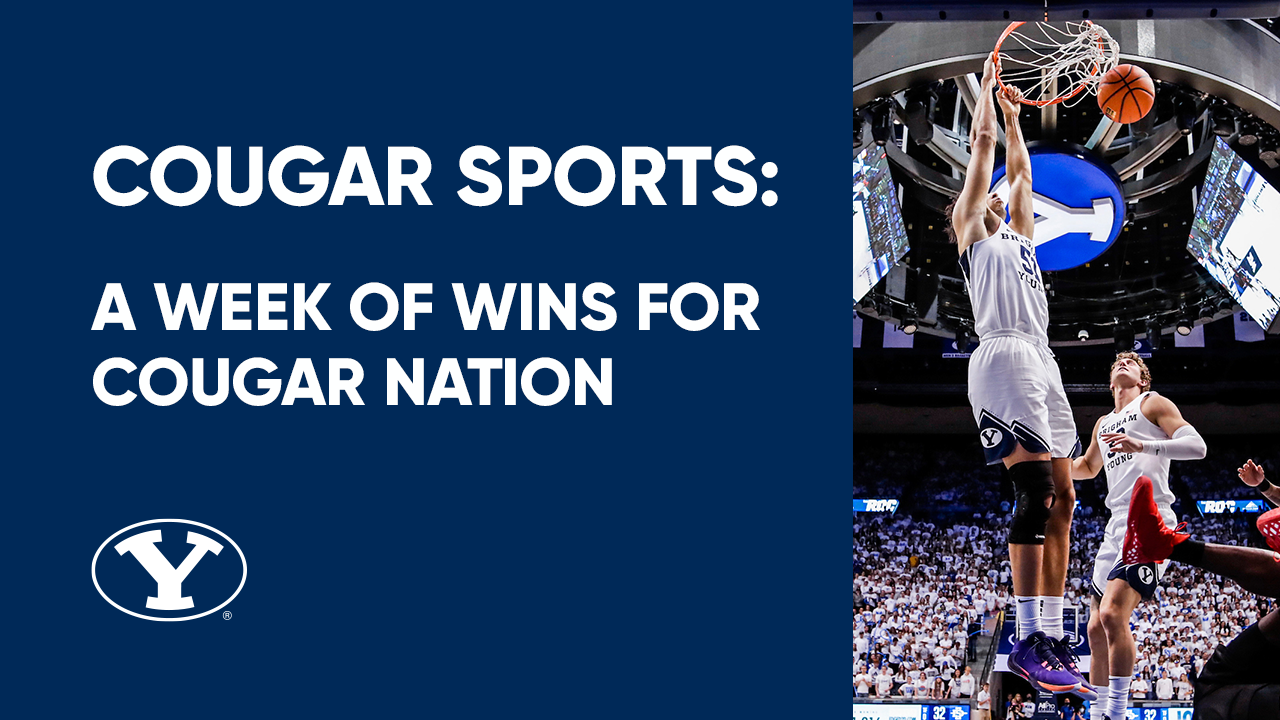 A BIG WEEK OF WINS FOR COUGAR NATION
Even though BYU Football had a bye weekend, Cougar Nation had a weekend full of sports nonetheless. BYU Football returns this week at Georgia Southern on ESPN. Tune in to Countdown to Kickoff on BYUtv before the game for a behind-the-scenes look at our players and their opponents.
MEN'S BASKETBALL
The Cougs are off to a slam dunk of a start this season. With four games under their belt already, the Cougars remain undefeated. Men's Basketball played San Diego State at the Marriott Center on Friday night, topping the scoreboard at 66–60. In a history-making game against Oregon on Tuesday night, the Cougs were the first unranked opponents to beat a ranked team by more than 30 points since 1993. The national rankings are yet to be released, but BYU is set to see some single digit figures.
WOMEN'S BASKETBALL
In true BYU fashion, Women's Basketball is smashing the beginning of the season. With three games to their name already, Women's Basketball also remains undefeated. BYU played Fresno State on Saturday afternoon, winning the game with an 80–64 final score. BYU plays Arizona State and Boise State in the coming week, right here at the Marriott Center. Watch live on BYUtv.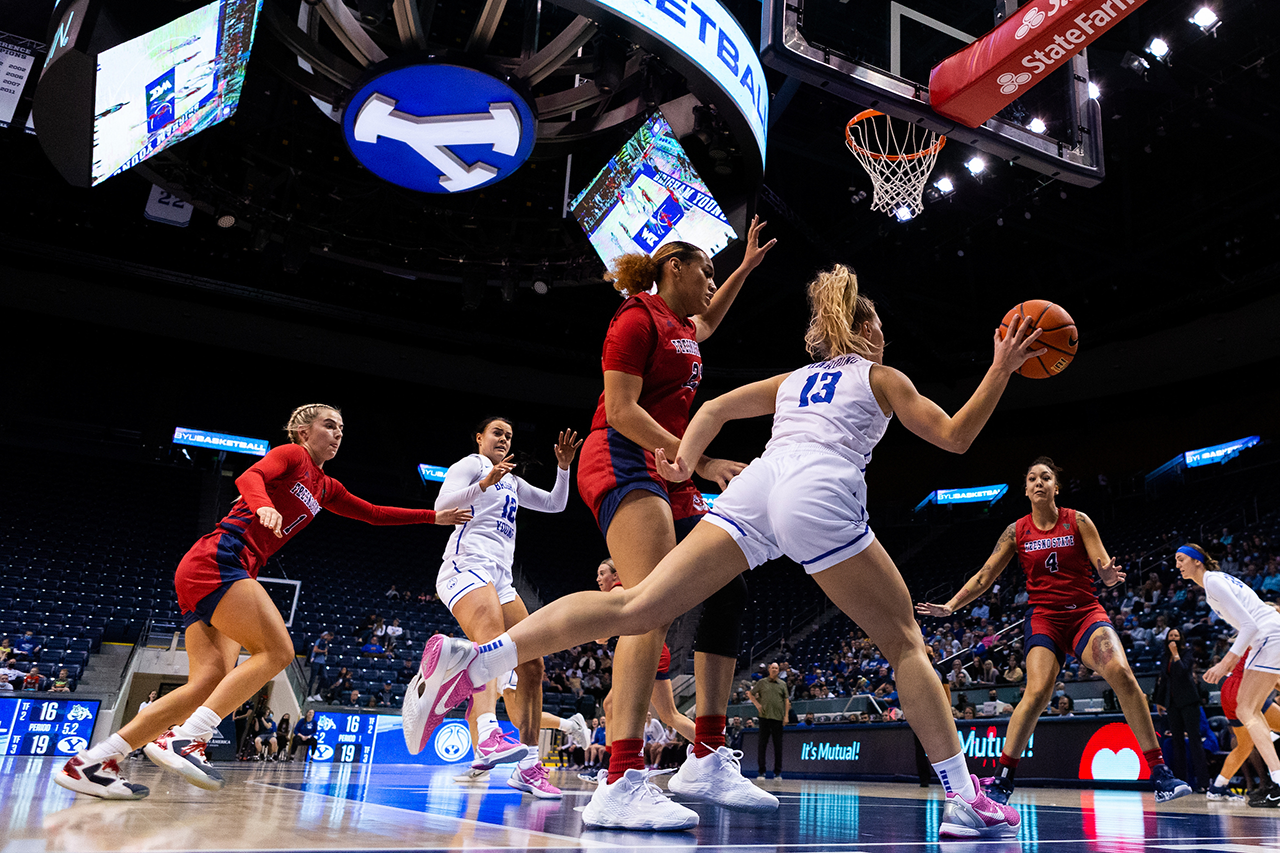 WOMEN'S SOCCER
After becoming WCC co-champions, BYU Women's Soccer hosted New Mexico for the first round of NCAA championship games. In one of their greatest games yet, BYU won 6–0 and progresses to the second round of championship games this week. The Cougs are in Charlottesville, Virginia, to play Alabama on Thursday. Who will win? Watch BYU Sports Nation to get all the insider details and game recaps.
WOMEN'S VOLLEYBALL
Women's Volleyball is still unbeatable. The Cougs won their 18th game in a row on Saturday, as they beat Loyola Marymount 3–1. Coming up this week, Women's Volleyball plays Pacific and Saint Mary's in two away games. Will the Cougars finish the season on a winning streak? Keep up to date on BYUtv.
Watch BYU Sports Nation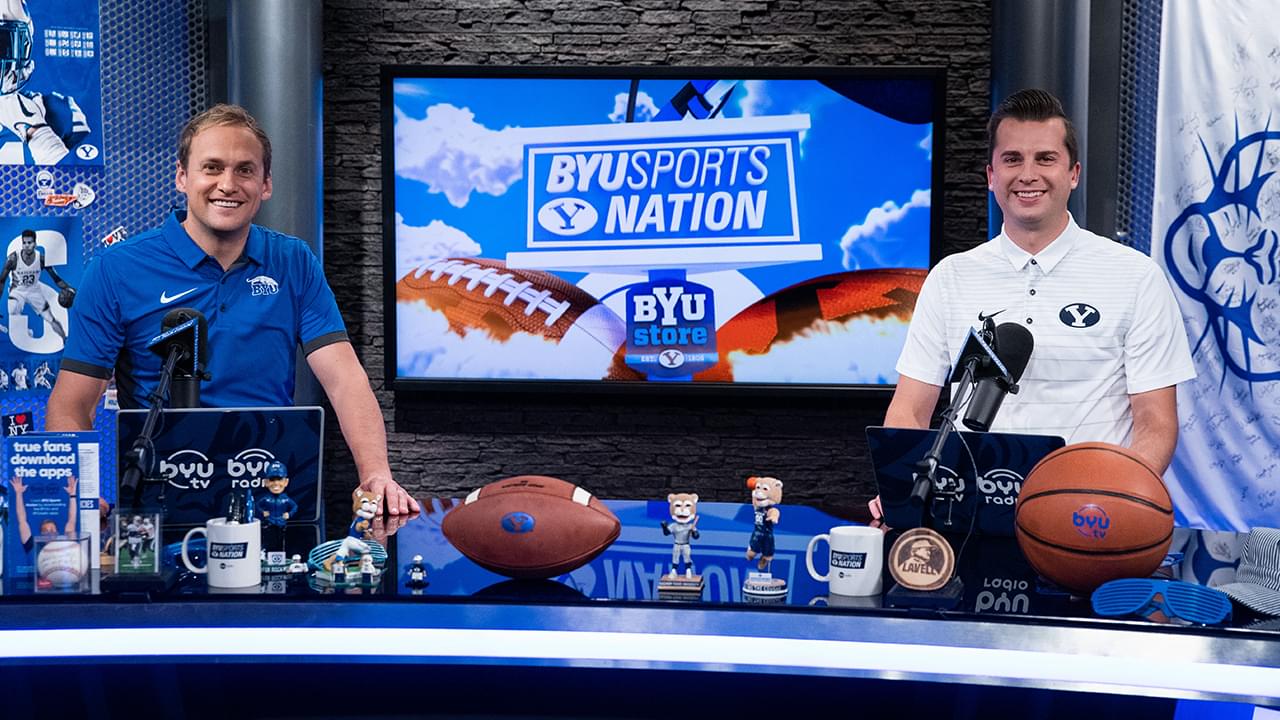 Join BYU Sports Nation hosts, Spencer Linton and Jarom Jordan for the inside scoop on all things BYU sports every weekday at 12 p.m. ET | 9 a.m. PT on BYUtv, BYUradio, and the BYUtv app.
You can also join the conversation on Twitter, Instagram, or Facebook.
Want more of BYU Sports Nation? Check out BYUSN Right Now with Kiki Solano exclusively on the BYUtv Sports YouTube channel for thrice-weekly sports updates and behind-the-scenes looks at BYU teams.