General Conference Bingo April 2020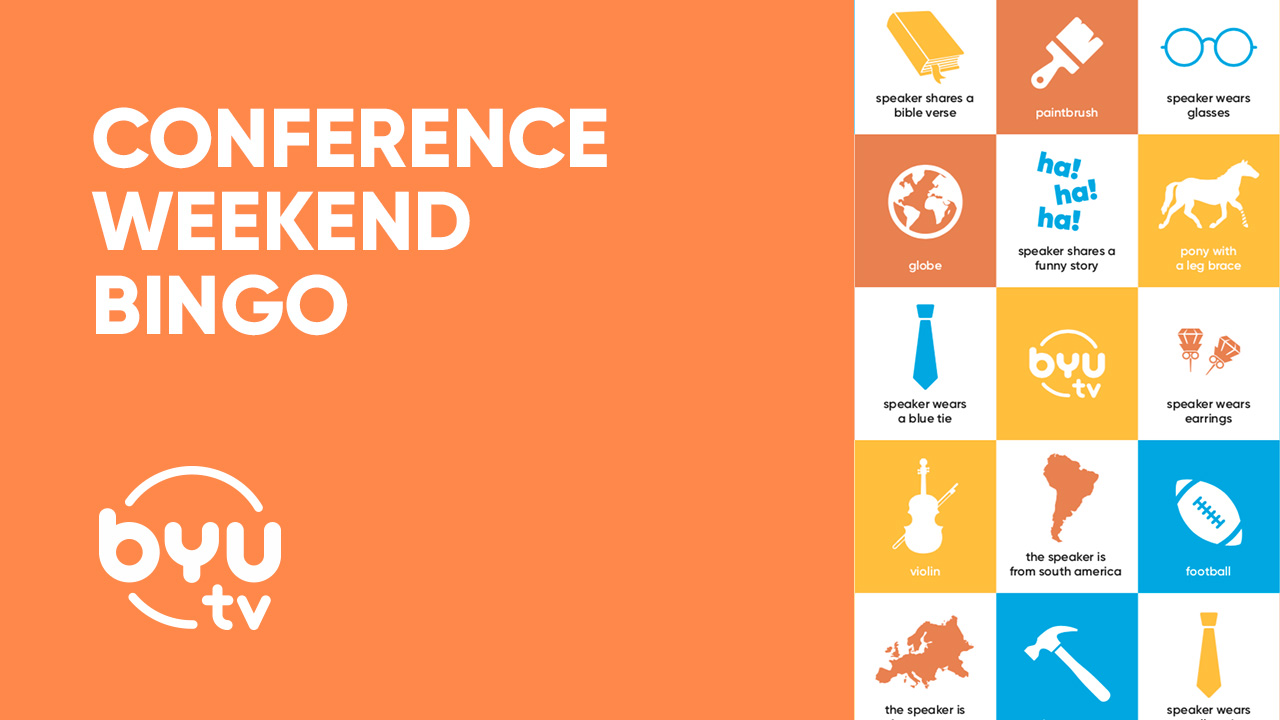 Conference Weekend Bingo
General conference is coming this weekend, and we couldn't be more excited!
Conference is a fantastic time to gather your family close and feel the peace of Christ's gospel in your home. And we have the perfect bingo sheet to help everyone in your family stay awake and listening through all the sessions.
Introducing the BYUtv general conference bingo sheet, covered with bingo tasks for both visual and auditory learners—for Kids (and adults!) of all ages. So keep your eyes and ears peeled during general conference and during BYUtv's special content in between sessions and see how many boxes you can check off of things you see or hear!
Protip: use jelly beans or another small candy to mark off the squares. When you get five in a row, you can eat the candy!
Print the Bingo Sheet
Click on the image below to download three different versions of the bingo sheet. Then print off as many copies as you need.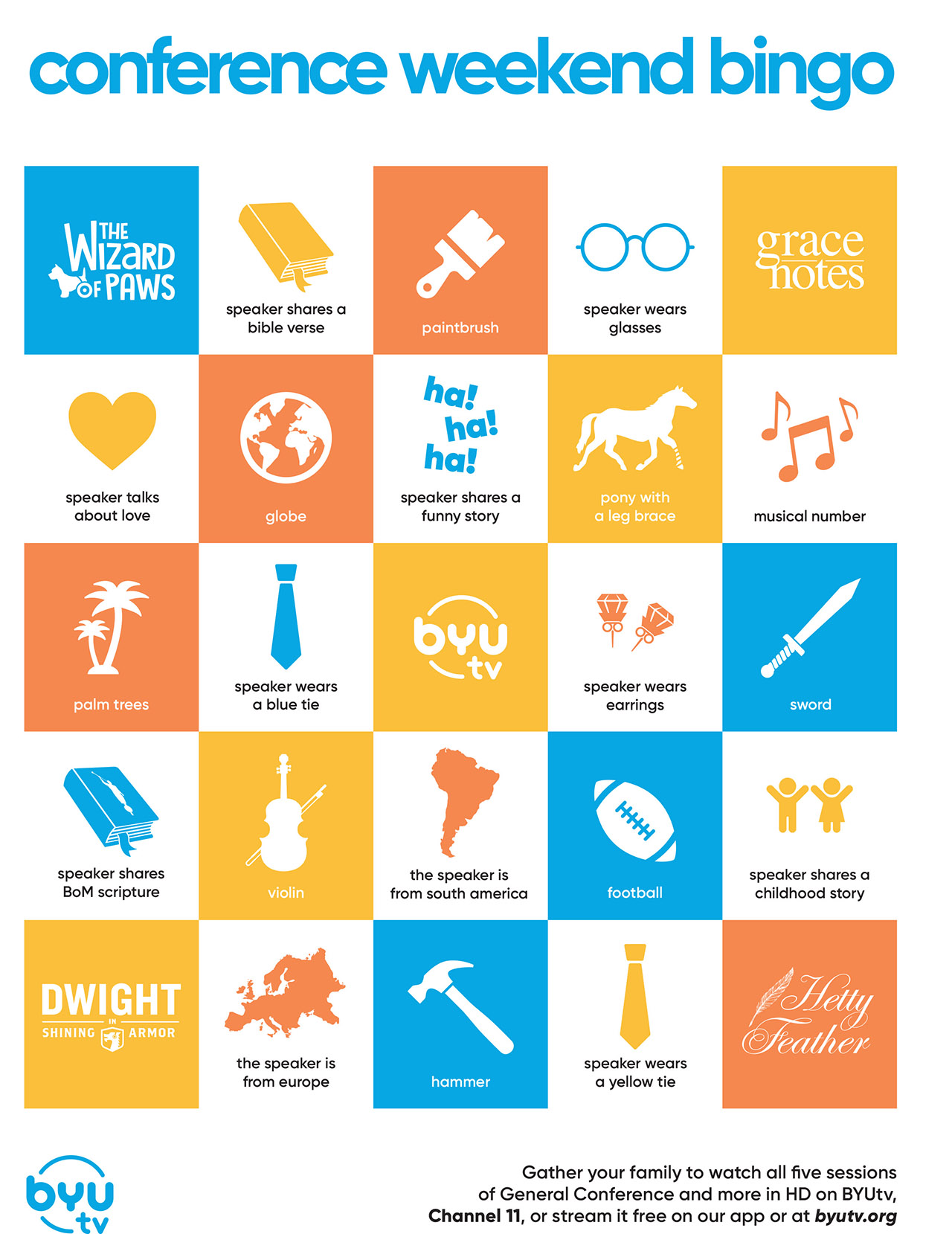 After conference, let us know how you did! Take a picture of your family with your bingo sheets and tag us at #BYUtv.
BYUtv's General Conference Weekend Schedule
Don't miss any of BYUtv's exciting features before, in between, and after general conference. Check out the full schedule right HERE.